Curious To Know About Me And My Experience With Wearable Tech?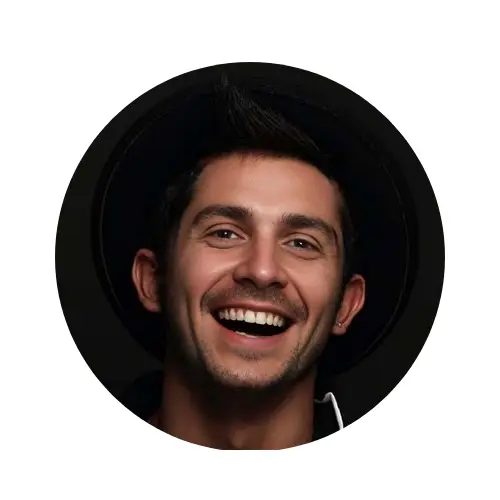 Hello there! I'm Max Austin, and I'm thrilled to welcome you to Wearald. This is your friendly hub for all things wearable tech, like smartwatches, fitness trackers, and virtual reality gadgets. Let me tell you a bit about myself and why I'm so excited about this world of tech.
Who Am I?
I'm just a tech lover living in the USA. What really gets me going is wearable technology. These cool devices that you can wear and use in your everyday life have always fascinated me.
My Journey into Wearable Tech
My journey into the world of wearable tech started with simple curiosity. I wanted to know how these gadgets could make our lives better, whether by keeping us fit, helping us stay connected, or immersing us in virtual worlds. As I dug deeper, I realized there was a lot to discover and share.
Why Wearald?
Wearald came to life because I wanted to share what I've learned with folks like you. I've tested loads of smartwatches, fitness trackers, and VR gear to give you the lowdown on what's good and what's not. My goal? To help you make smart choices when you're picking out your own tech gear.
What You'll Find at Wearald
At Wearald, you can count on:
Straight-up Reviews: I'll give you the real deal on the latest wearable tech. You'll hear about how they look, what they can do, and how well they work.
Easy Guides: Whether you're tech-savvy or just starting out, you'll find guides that make using your gadgets a breeze.
Stay in the Loop: We'll keep you up to date with the newest stuff in the wearable tech world, like when new products drop and what's changing in the tech game.
Join the Chat: Wearald isn't just a website; it's a community of tech lovers. Share your thoughts, questions, and experiences in the comments.
Get Involved with Wearald
I truly believe that tech can make our lives awesome, and I'm excited to explore this journey with you. Let's dive into the world of wearable tech together.
Thanks for stopping by Wearald. Feel free to reach out if you have any questions or if there's a particular topic you want to chat about. Your feedback and your voice in our community mean the world to us.
Here's to a future filled with tech adventures!
Warmly,
Max Austin
Founder of Wearald
Do you have any topic suggestions? Feel free to drop those here.