Do you want to add another Fitbit without removing the existing one? Well, this is one of the most popular questions among Fitbit users.
Because adding more than one Fitbit to an existing account can be convenient for many users as it lets you switch between Fitbits while keeping an eye on daily activities on the dashboard. In addition, there are a few more reasons that excite the idea of adding multiple Fitbit to an existing account.
Here're some:
Gives you the freedom to wear smaller tracker for all-day step counting and larger for workouts.
View multiple users data at one place.
Use MobileTrack if you forgot your Fitbit at home.
The above benefits can be compelling. However, the question remains, can you add another Fitbit to an existing account? Let's Find out!
Can you Add Another Fitbit to An Existing Account?
Fitbit doesn't allow its users to connect multiple devices to an existing account. Devices including Charge 3, Charge 4, Charge 5, Ionic, Inspire series, Luxe, Sense, and Versa series can only be connected once.
At the moment, Fitbit app users can only replace their existing Fitbit with a new one. This is because Fitbit provides you with a single dashboard so that you can connect your primary tracker and view complete insights into your activity.
Since you get a single dashboard, having two Fitbit devices in one account can cause data overlapping. Meaning, when you have more than one device paired to a single account, it overlaps the new data of both devices (when used simultaneously) with the old data.
As a result, your dashboard's accuracy gets affected.
Let's understand this with a more practical example. Let's say your partner's Fitbit account is added to yours. While you and your partner are working out, your data starts to sync to the same account and overlaps. Ultimately, your Fitbit app shows inaccurate data.
Does it make sense to add two Fitbit to an existing account? Of course not.
Wouldn't it be great if we could install multiple Fitbit apps and pair Fitbit devices individually with each app? Sounds interesting, right?
Using a nifty trick called App Cloning, you can pair multiple Fitbit devices to each of the Fitbit apps you created using the cloning method.
How to Add Multiple Fitbit to One Phone? (App Cloning Method)
Step 1: Install the Cloning App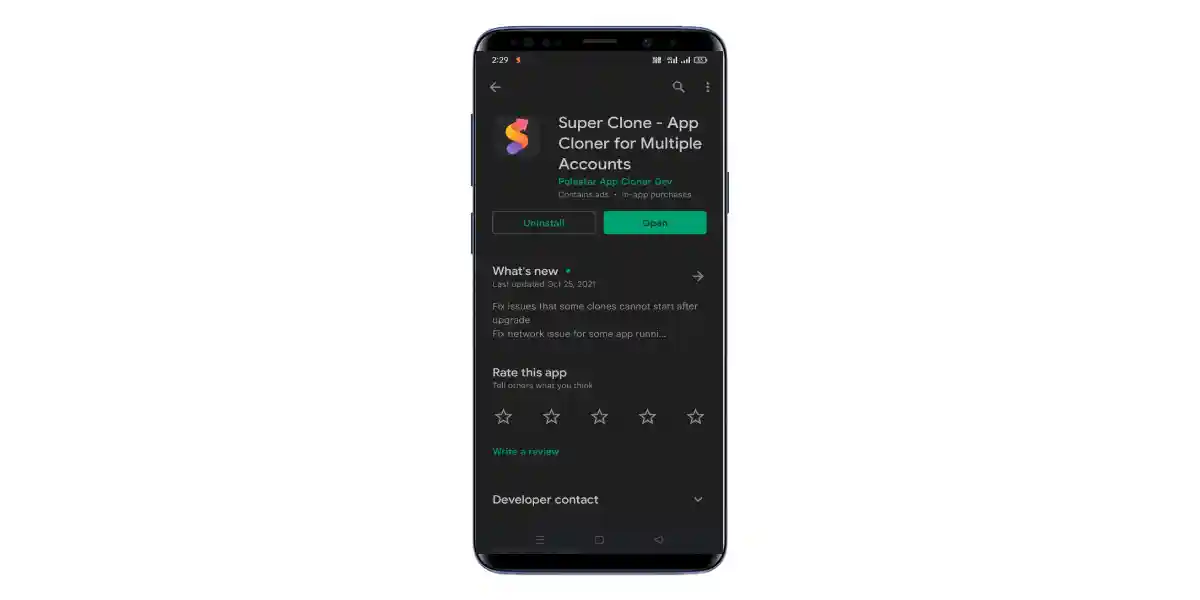 First, download and install an app called Super Clone, available exclusively for Android users. For iOS users, Parallel Space is a good option.
Step 2: Create Fitbit App Clone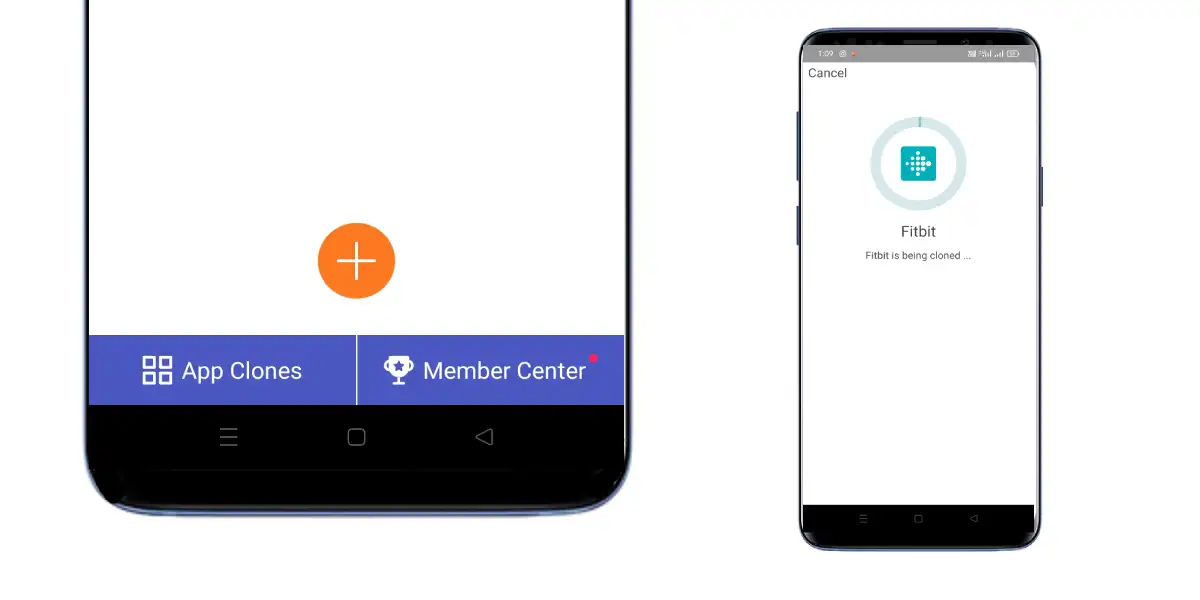 After installing, now it's time to create a clone of the Fitbit app.
Open Super Clone > Tap on "+" icon > Select "Fitbit" from the list. Once you select, keep your patience during the cloning and app launch process, as it may take a little longer for the first time.  
Step 3: Add Shortcut to Homescreen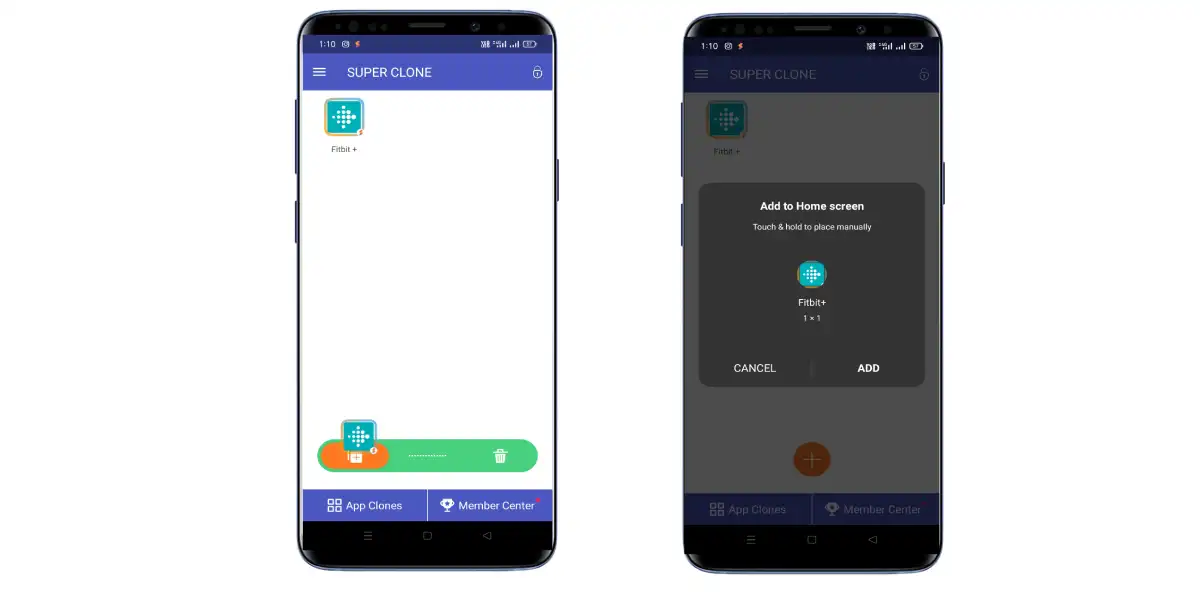 Once you have created a clone of the Fitbit app, you need to manually create a shortcut for it on your home screen. To create a shortcut, long-press the "Fitbit Clone" app and drag it onto the left corner icon. It'll then ask you to add a shortcut to your phone's home screen. Select "Add."
Step 4: Sign Up & Add your Fitbit Devices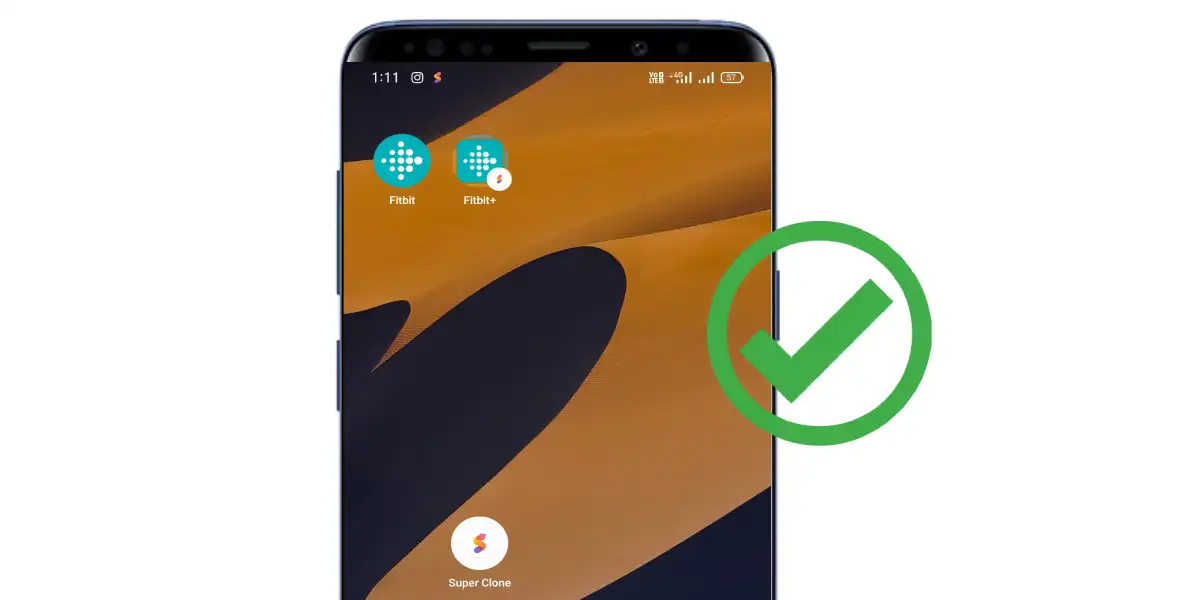 Well Done! Now you're ready with two Fitbit apps on your smartphone.
Likewise, you can create multiple Fitbit clones on a single smartphone. And add every individual Fitbit device to each Fitbit app's clone.
Recommended | How to Setup Fitbit Device to Fitbit App
Cloning the Fitbit App Still Has A Limitation
There is still a limitation to keep in mind when you have multiple Fitbit devices synced to your phone.
You can only connect one Fitbit device to your smartphone at a time regardless of having multiple Fitbit clone apps. As we know, our smartphone's Bluetooth cannot connect to more than one Fitbit device at the same time. So what's the purpose of having these clones?
Useful if you use multiple Fitbit for various purposes, and thus a great way to separate the data from one another.
Useful to Keep your data organised on your primary smartphone.
Wrap Up
Adding multiple Fitbit devices to an existing account is officially not possible. You can use cloning apps to make multiple Fitbit app clones and register for an individual account for each Fitbit you own.
However, keep in mind that Fitbit clones are only helpful if you use multiple Fitbit for various purposes as they organize data of each Fitbit separately.
If you have any queries, leave them in the comment section down below. I'll be happy to help.
Read More On Fitbit