Are you curious to know where else you can wear your Fitbit other than on your wrist? Generally, we put Fitbit on our wrists and go on with our day. However, creative people like you think differently. They are always trying out new techniques to do stuff.
In addition, some professions might not allow you to wear anything on your arms. For instance, healthcare assistants are not allowed to wear a wristwatch to prevent infectious agents and maintain hygiene. However, there are a few alternatives to handle this issue.
In this guide, I'll share five alternative ways people wear their Fitbit to keep it fresh and stylish. 
You can try it too!
Related | 10 Alternative Ways to Wear Your Apple Watch (With Images)
5 Alternative Ways to Wear Fitbit
As A Necklace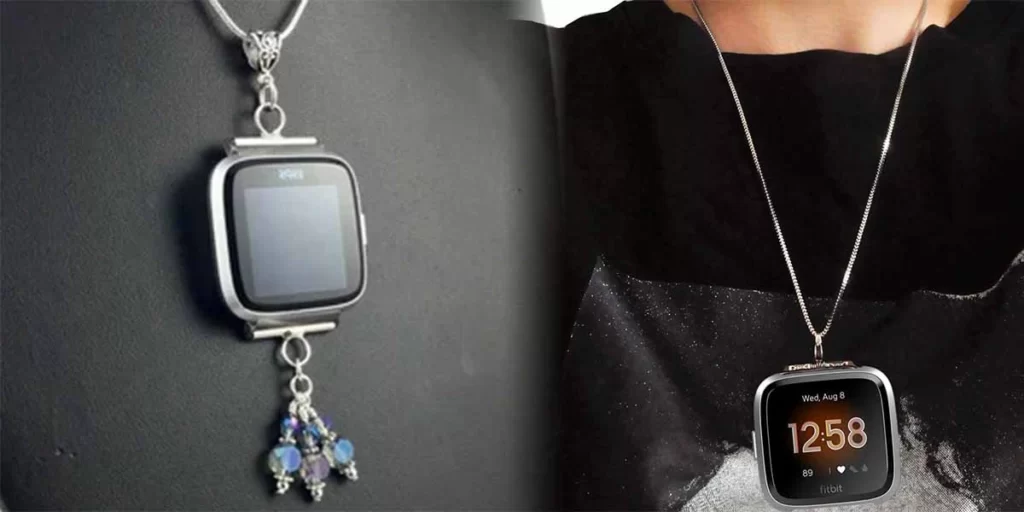 With a cowhide necklace strap, you can add a cute variation to your Fitbit and use it as a necklace. What's good about these straps is you can use them for multiple purposes, such as wearing them as a necklace or pendant.   
This style of wearing Fitbit suits best for special occasions like date nights, parties, or fits for everyday alternative wear. With these unique multipurpose cowhide necklaces, you'll charm your enemies and show them off with your killer sense of style.
As A Scarf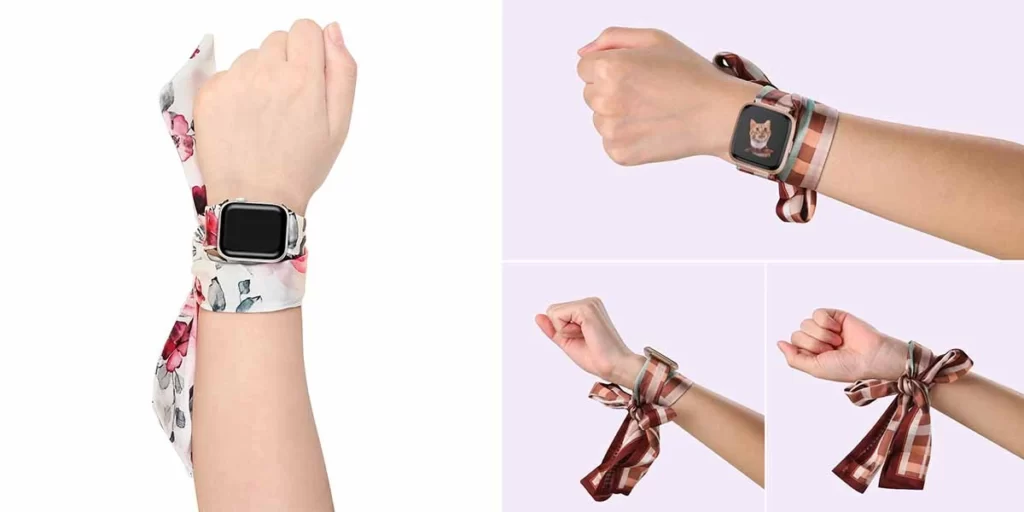 One of the most stylish alternatives to wear Fitbit is using it as a Scarf.
Scarfs are a great way to add style to any outfit as they can be worn in different ways and are also versatile. You can wear it as a headband, neck warmer, belt, or even as a shawl. They are also a great way of adding color to an outfit that is lacking in color.
To wear your Fitbit like a scarf, choose scarf bands from Wearlizer, and get your style game on point.
As A Bracelet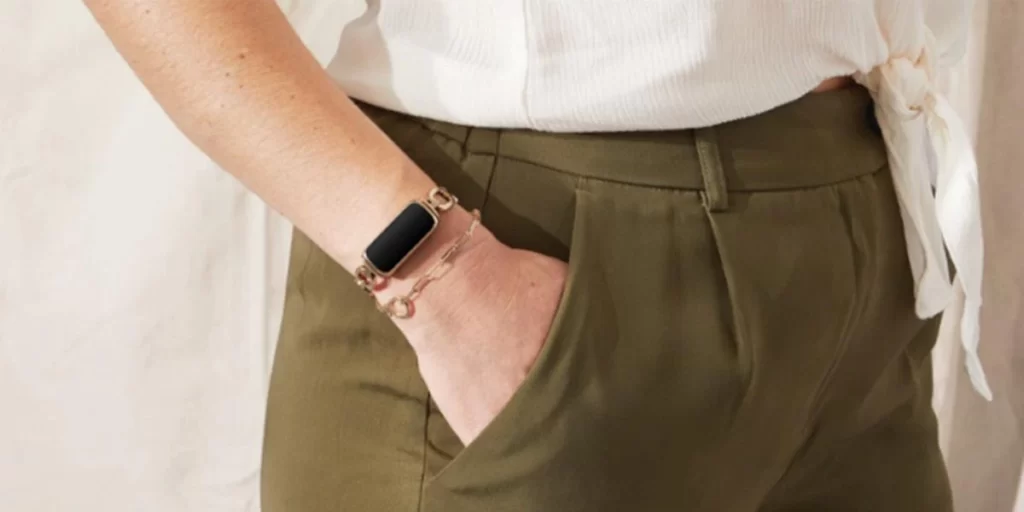 Using your Fitbit to wear it as a bracelet is a great way to add some style to your outfit. They can be worn with anything from a dress to jeans and a t-shirt. As you'll be wearing it on your wrist, it will be easy for you to accurately track fitness and health features and look gorgeous at the same time.
As A Clip On Tracker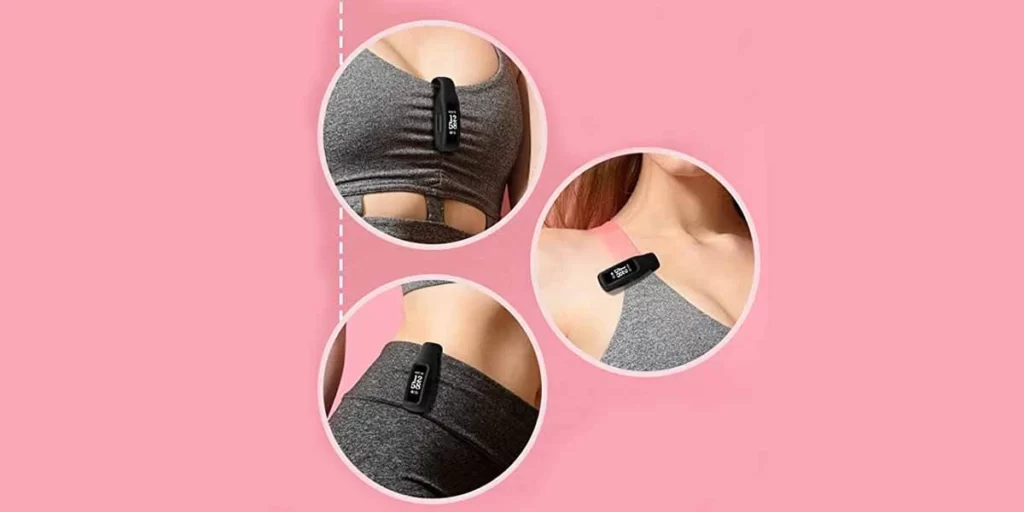 Do you want to wear Fitbit anywhere on your body? A small accessory called a clip-on device allows one to wear it anywhere just by buckling it securely onto your belt, waistband, bra, bag, sock, or anywhere else.
The clip-on tracker keeps your Fitbit securely inside the clip, and easily removable at the time of charging. Mostly you'll be using it while doing outdoor sports where you want your hands to be stationary. Its sturdy and durable design is enough to prevent it from losing.
As An Ankle Band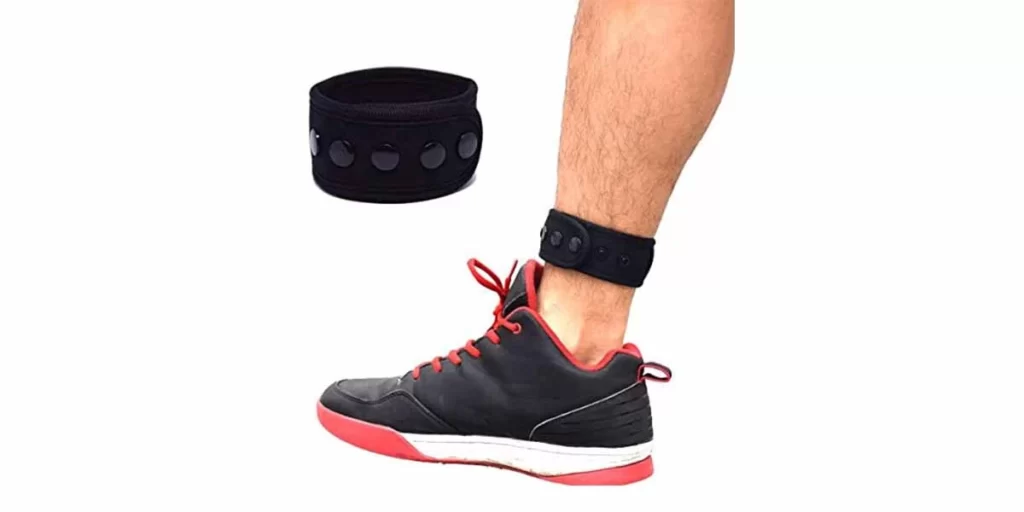 Alternative to the wrist, Fitbit can be worn on your Ankle using an Ankle Strap. Ankle straps are an accessory for the Fitbit, helping you to keep the Fitbit in place on your ankle, especially when you are running or playing sports.
The fact that it can count your steps regardless of whether your arms move while you walk is even more impressive.
FAQs: Alternative Ways on Wearing Fitbit
What Is the Correct Way to Wear A Fitbit?
Usually, the correct way to wear a Fitbit is to put it on the wrist that you use the most. It will make it easier to check the time and comfortable to use in-watch health and fitness tracking features.
Can you Wear Fitbit Somewhere other than your Wrist?
Other than the wrist, a Fitbit can be worn on the ankle or arm, clipped to clothing, swing as a necklace, or carried in a pocket or bag.
Can you keep Fitbit in your pocket?
Despite being in your pocket, Fitbit can continue to record steps data, but the data will not be as accurate. It counts your steps based on the swinging motion of your wrist, so if your Fitbit is in your pocket, it won't perform as it needs to be.
Can you wear Fitbit on your ankle?
There is no reason you cannot wear your Fitbit fitness tracker on your ankle. Just keep in mind that the tracker might not be able to identify your activity as quickly and accurately.
By combining ankle straps with your Fitbit tracker, you can count your steps more accurately while doing exercises where your hands are stationary.
Is Fitbit more accurate on the dominant hand?
Fitbit does support setting it for the dominant hand. To set up, Open Fitbit App > Go to Profile > Scroll down to "Wrist Placement" option > Select "Dominant Hand."
A study found that Fitbit was more accurate when worn on the dominant hand. It was done to see if there is a difference in accuracy between the left and right wrist, and they found that the accuracy of a Fitbit device is higher when it's worn on the dominant hand.
Because your dominant hand has a stronger connection to your heart, it can detect heart rate changes better than your other hand.
Read More On Fitbit