If you're anything like me, you're always on the lookout for the latest and greatest gadgets that can help you optimize your health and wellness routine. For me, that search led me to the Oura Ring, which has been my trusty companion for tracking my sleep, activity, and recovery.
 But, being the curious person that I am, I couldn't help but wonder if there were any other alternative devices out there that could rival the Oura Ring's features and insights. So, I went on a mission to find the best Oura Ring alternatives out there. And let me tell you, the search was an adventure!
 I tried out all sorts of devices, from sleep trackers you put under your mattress to fitness rings you wear on your finger. But in the end, I found some real gems that I'm excited to share with you.
So, whether you're an Oura Ring fan or just curious about wearable health tech, keep reading to discover the best alternatives out there!
Latest Post | 5 Best Apple Watch Faces for Nurses to Simplify Their Shift
What Oura Ring Is Popular For?
The Oura Ring, a popular wearable gadget right now that is incredibly cool is for many. It is essentially a ring that you wear on your finger, but it is loaded with technology that can track and analyze your sleep, activity levels, heart rate, body temperature, and other factors.
The Oura Ring's accuracy and simplicity of use are two factors in its popularity. People adore being able to learn about their sleep habits and general health without putting in much effort or wearing a heavy device.
Everybody who cares about their health and wellness, including athletes and fitness lovers, has been utilizing the Oura Ring to change their habits and spot potential health issues early on. It also doubles as a fashionable accessory that you can wear all day, which is always a plus.
The Oura Ring is pretty cool because it integrates with a tonne of other health and fitness applications and services, allowing you to get even more use out of it. Also cool is that a tonne of well-known athletes and celebrities have endorsed it.
In general, the Oura Ring is an excellent tool for anyone who wishes to advance their fitness and health. Although there are a few other Oura Ring alternatives, which you can consider.
7 Best Oura Ring Alternatives You Need to Know About
Whoop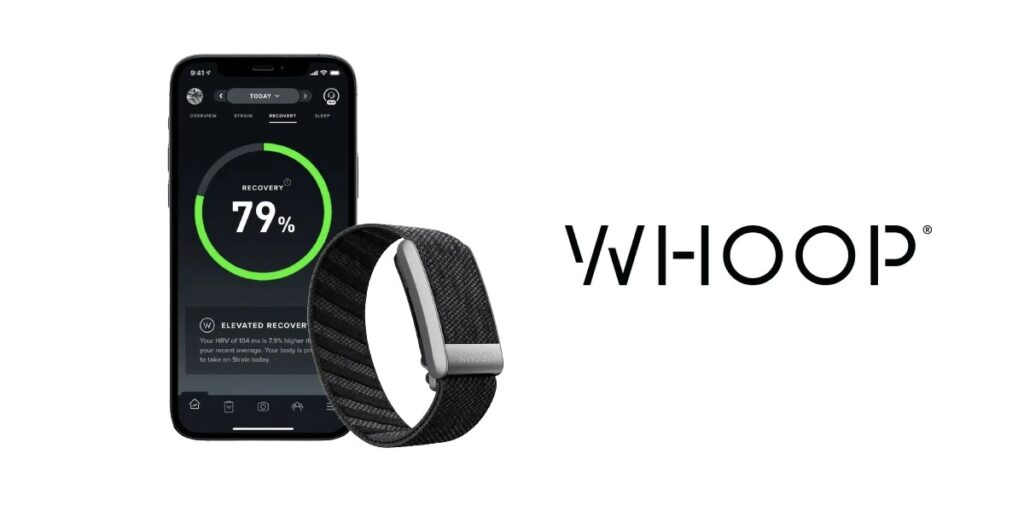 The Whoop Strap is like your loyal companion, ready to support you while you achieve your exercise objectives. Heart rate monitoring, activity tracking, and sleep tracking are just a few of the features that it shares with the Oura Ring.
You can monitor both the quantity and quality of your sleep with the help of sleep tracking, and you'll also get an overall score that will help you make the most of it. The activity monitoring function allows you to keep track of your steps, distance traveled, and calories burned. Additionally, you may monitor how hard you exercise and how quickly you recover.
Anyone trying to increase their level of fitness, including athletes, can benefit greatly from this. With continuous heart rate monitoring, you may monitor your heart rate throughout the day and during workouts, which can give you important information about your general cardiovascular health.
The Whoop Strap comes with a simple charging dock that can recharge the device in just 90 minutes, despite the fact that the battery life is little shorter than the Oura Ring. The Whoop Strap is an excellent option because it is a flexible and reliable wearable that can help you achieve your fitness and health goals.
BioStrap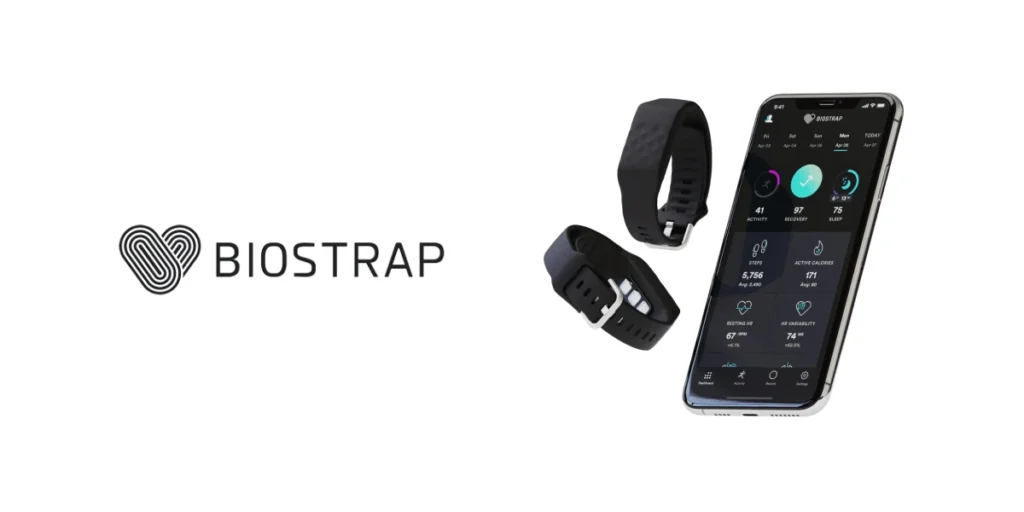 An excellent alternative to the Oura Ring is the BioStrap, another fantastic wearable gadget. It offers a lot of the same capabilities, such as heart rate monitoring, activity tracking, and sleep tracking.
Advanced algorithms are used by the sleep monitoring tool to offer thorough insights into your sleeping habits, including REM, light, and deep sleep. To get a better idea of your general health, you can also track your daily activities, such as the number of steps you take, how far you go, and how many calories you burn, as well as keep an eye on your heart rate.
One advantage of BioStrap is its high level of precision in tracking certain workouts like running, cycling, and weight lifting. Athletes or anybody trying to increase their level of fitness will benefit most from this. The gadget is waterproof, making it an excellent choice for swimmers or anybody else who wants to monitor their activities while submerged in water.
The BioStrap also has a lengthy battery life with 3-day battery life on a single charge. Overall, the BioStrap is an excellent alternative to the Oura Ring since it is a trustworthy and accurate wearable gadget that may help you keep track of your health and fitness objectives.
Motiv Ring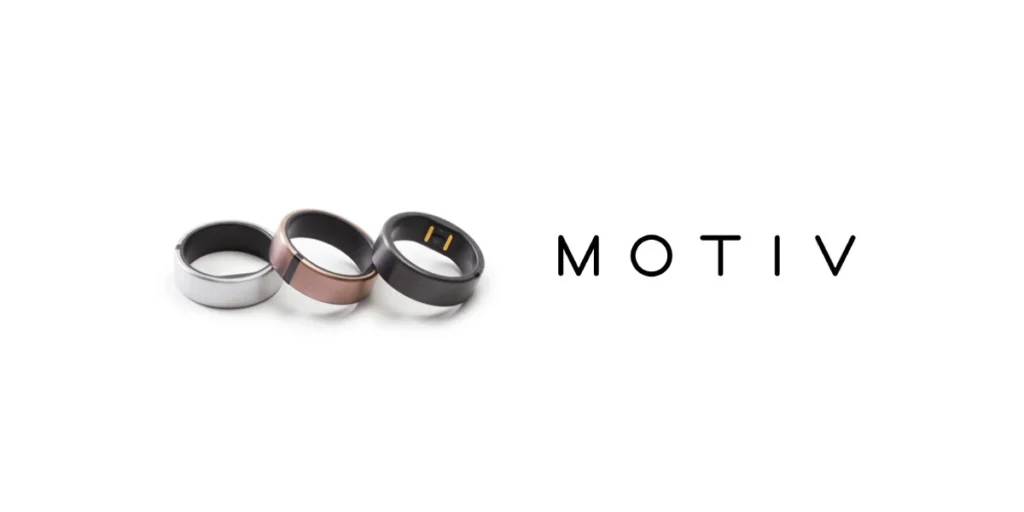 Anyone seeking a covert yet potent wearable gadget may consider the Motiv Ring as a perfect alternative to the Oura Ring. It provides many of the same capabilities as the Oura Ring, such as heart rate monitoring, activity tracking, and sleep tracking, all in a chic and fashionable form.
You may track your sleep patterns by using the sleep tracking tool, which also offers personalized insights to help you get better sleep. Step counting, active minutes, calories burnt, and guided exercises are all included in the activity monitoring function to assist you in achieving your fitness objectives.
The Motiv Ring's small and lightweight form makes it simple to wear all day, without ever noticing it, which is one of its key benefits. Additionally, the battery life is substantial, lasting up to 5 days between charges. You may wear the Motiv Ring in the shower, pool, or even the ocean because it is water-resistant.
Overall, the Motiv Ring is a wonderful alternative to the Oura Ring since it offers comparable functions in a covert and fashionable style.
Wellue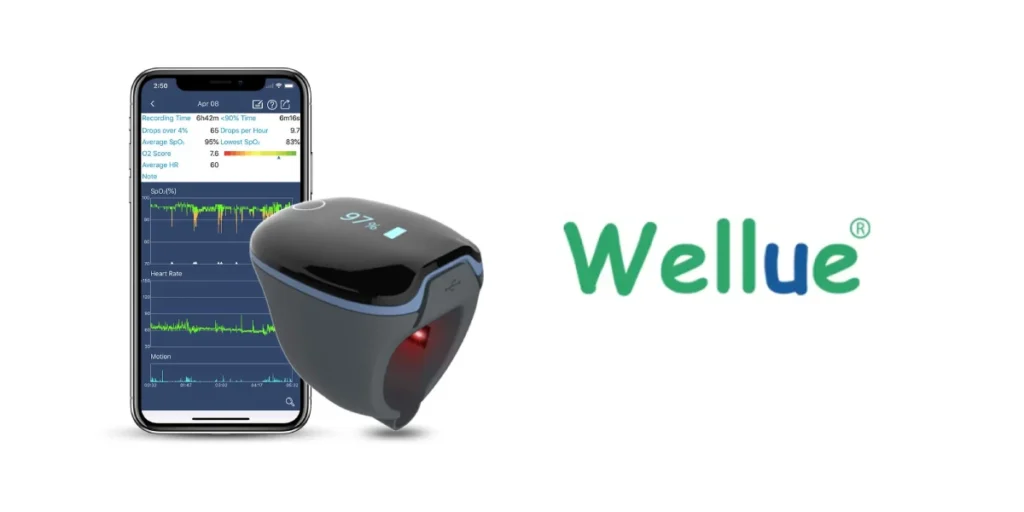 One of the main selling points of the Wellue is its affordability. While the Oura Ring can cost upwards of $200, the Wellue comes in at a much more reasonable price point. Even at this low cost, it still offers many of the same features as the Oura Ring, such as sleep tracking, heart rate monitoring, and activity tracking.
But where the Wellue really shines is in its ability to monitor blood oxygen saturation levels. This can be a game-changer for anyone with respiratory issues or sleep apnea, as it can provide valuable insights into how well your body is oxygenating throughout the night.
Of course, the Wellue may not have all of the advanced features of the Oura Ring, such as body temperature monitoring or readiness scores. But for anyone looking for an affordable and reliable wearable device to track their health and fitness, the Wellue is definitely worth considering.
So, if you're in the market for a new wearable device, give the Wellue a try.
Fitbit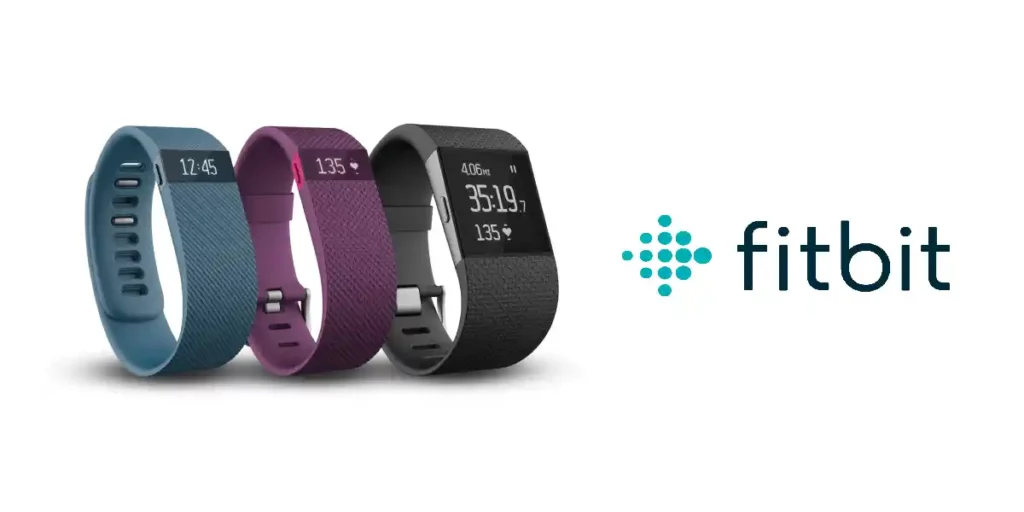 Two of the most well-liked wearables on the market are the Fitbit and the Oura Ring. Although they both have the same function, there are several significant distinctions between them.
For a number of reasons, Fitbit is an excellent substitute for the Oura Ring. Fitbit, first and foremost, has a larger user base and a greater selection of functions. You can monitor your heart rate, steps taken, sleep habits, and even your menstrual cycle with Fitbit.
Fitbit also provides a variety of fitness-related functions, including the ability to log your exercises, establish goals, and connect with peers in order to compete and maintain motivation. In order to accommodate any budget or desire, Fitbit also provides a range of designs and pricing ranges.
Oura Ring, on the other hand, focuses more on monitoring rest and recuperation. It does have certain functions for measuring your fitness, but it's not as complete as Fitbit.
Additionally more costly and with fewer users is Oura Ring. The decision between Fitbit and Oura Ring ultimately comes down to your own wants and tastes. Fitbit is an excellent option for Oura Ring if you're seeking a wearable that provides a variety of functions at an inexpensive price.
See Also | Whoop vs Fitbit: Which Fitness Tracker Reigns Supreme?
Circular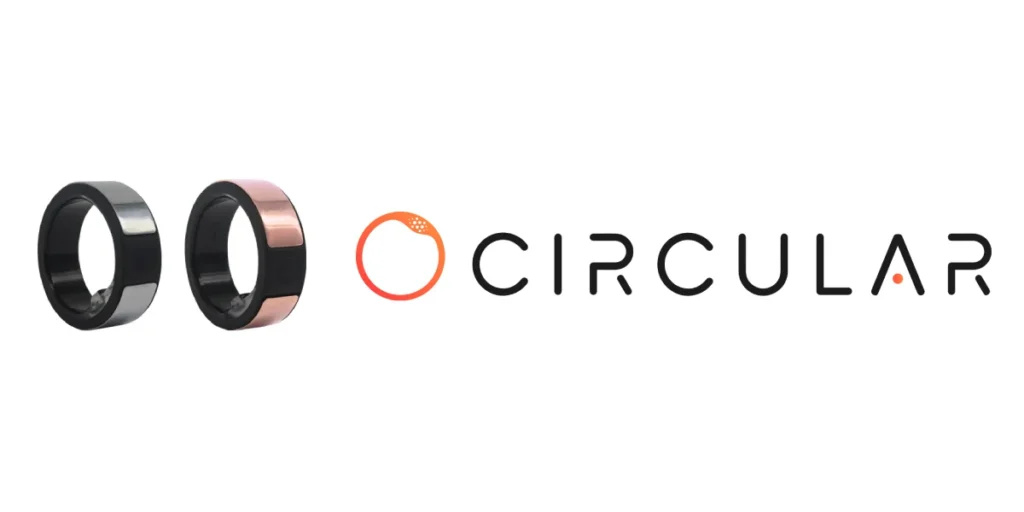 Consider giving Circular a try if the Oura Ring doesn't exactly meet your demands for a smart ring that tracks your health and wellness. Circular measures your sleep patterns, heart rate, and activity levels, similar to the Oura Ring, but it also has other capabilities like blood oxygen monitoring and stress tracking.
Additionally, Circular has a sleek, minimalist style that is both fashionable and comfortable to wear, and it is composed of strong materials. Circular is a fantastic replacement for the Oura Ring that may help you keep on top of your health objectives because of its extended battery life and user-friendly interface.
SleepScore Max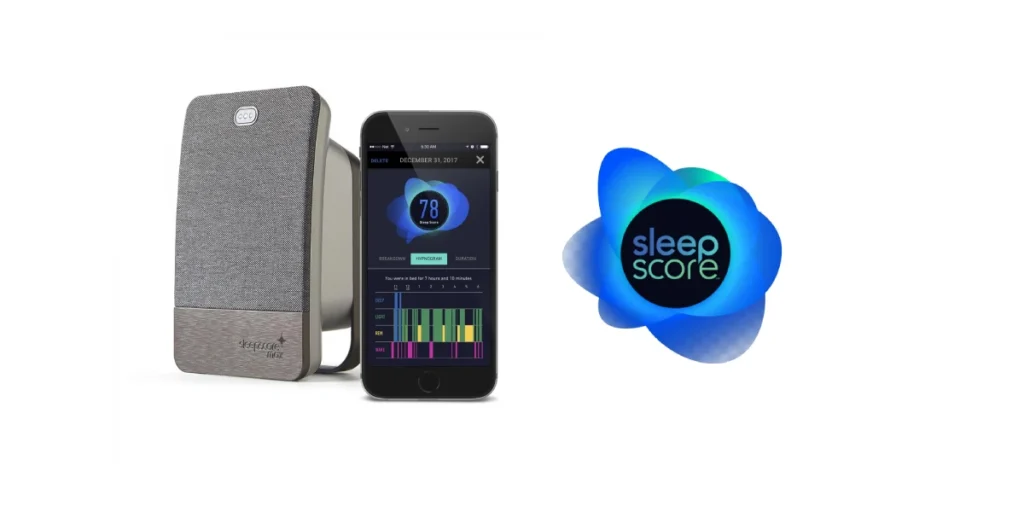 Anyone wishing to enhance their quality of sleep has a great option to the Oura Ring in SleepScore Max. A non-wearable sleep tracker called the SleepScore Max evaluates your sleep patterns correctly and offers you individualized information to help you get the most out of it.
The SleepScore Max is not worn on your finger like the Oura Ring; rather, it is set on your nightstand. The gadget tracks your sleeping habits using sophisticated sensors and gives you a thorough report on the quality of your sleep the following morning. Additionally, it provides personalized sleep guidance and pointers to help you develop better sleep habits.
The fact that the SleepScore Max does not require you to keep a gadget on your finger all day long is one of its main benefits over the Oura Ring. This makes it a fantastic alternative for anyone who finds wearing the Oura Ring during daily activities to be unpleasant or impractical.
It not only monitors your sleep but also offers information on the conditions in your bedroom, such as temperature, light, and noise levels, which may all affect how well you sleep. The Smart Alarm function wakes you up at the ideal point in your sleep cycle, leaving you feeling rejuvenated and energized.
For those wishing to maximize their sleep and enhance their general health and well-being, the SleepScore Max is an excellent alternative to the Oura Ring.
Wrap Up: I Recommend Whoop, Here's Why
So, to sum it up, why would I recommend Whoop? Well, first of all, let's face it – the name alone is pretty cool. Who wouldn't want to wear something called Whoop on their wrist? It's like having your own personal cheerleader cheering you on all day long.
But all jokes aside, Whoop is a great alternative to Oura Ring for several reasons.
Not only does it track your sleep and activity like a champ, but it also gives you a daily recovery score. That means you'll know exactly how ready your body is to take on the day – or if you should just stay in bed and binge-watch your favorite show (no judgment here).
Plus, with its sleek design and interchangeable bands, you can rock it with any outfit – from workout gear to a black-tie event. It's the Swiss Army Knife of fitness trackers.
Therefore, Whoop is indeed worth looking into if you're searching for a fitness tracker that's not just practical but also stylish and fun. And let's be real, who doesn't need a little more Whoop in their life?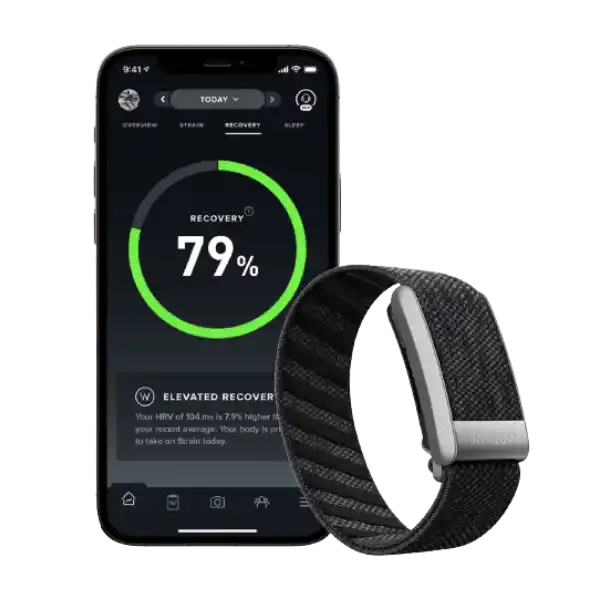 Get Your WHOOP !!
Looking for A Free Whoop Band? Join WHOOP for as low as $30 and get the new WHOOP 4.0 FREE with your membership.
---
Read More On Oura Ring