Whoop is both an app and fitness tracker, that can act as your fitness coach. When you wear a Whoop on your wrist, it tracks your data, and provides a personalized plan for optimal health and fitness.
With Whoop 4.0, you can measure your training rate, heart rate, sleep quality, and other health parameters. Based on the collected data, it provides adequate recommendations to help you fit and healthy!
If you're concerned about your Whoop 4.0 intruding and interrupting your training sessions with personalized plans, then don't worry. You can use some of the best Whoop accessories that provide a secure slot for it to measure your progress and monitor your daily performance.
Top 5 Best Whoop Accessories You Will Love
AnyWear Arm Sleeves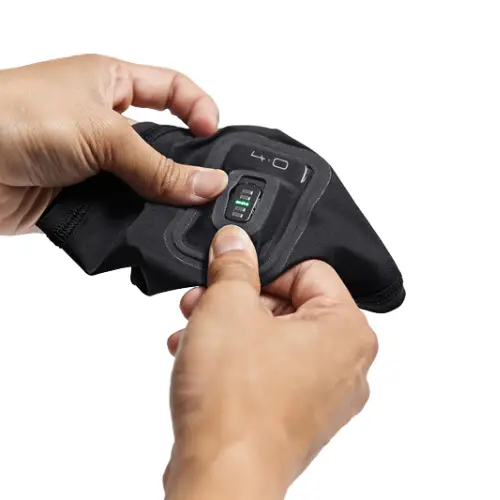 Were you trying to track your wrestling workouts with Whoop 4.0 but unable to do so without freeing your wrists? Black anywhere arm sleeves with your whoop in its slot secured allows you to do training without being disrupted by constant flipping and unwanted intrusion of the arm.
The pure, durable nylon and elastane are what fit on your bicep perfectly. The variety of sizes available in the jet-black fabric will fit in and provide accurate readings to keep an adequate check on your workouts.
Like a wristband, it stays on your hand without rolling down on your arm. So let this comfortable sleeve on your arm capture your moves with the right compression granted, keeping Whoop in its place.
The sleeves won't fall and pierce loopholes in your data during sleep—no more movements ruining your potential workouts/in-game/sleep with their exasperating interference. Wear and watch how your workouts excel with these black anywear arm sleeves.
Whoop Upper Arm Sleeve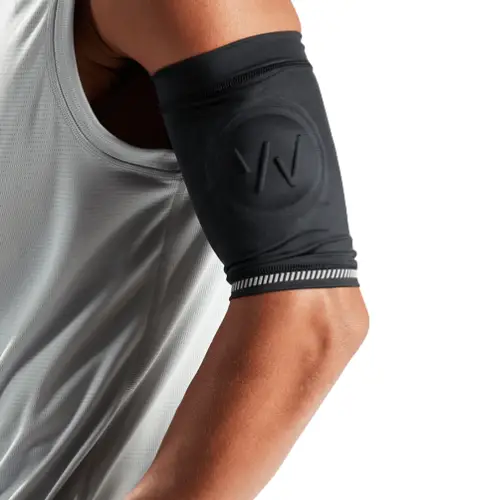 The Whoop upper arm sleeve is the secure, right, and compressed sensor-enhanced garment with comfortable nylon fabric providing utter compression and security to your Whoop, securing your training data and capturing your daily insights to provide a suitable workout plan while you're breaking a sweat.
This underarm sleeve is designed for full coverage in sports and in-game uses. This collects data 24/7, measures your sleep, heart rate, and vital signs, and keeps your health on track by providing necessary precautions and recommendations.
For extended use, gently rub it with soap and an airbrush only. This will keep your Whoop upper arm sleeve intact and capture your data. With this Whoop upper arm sleeve, free your wrists and lock your training sessions with complete and focused actions maximizing your workout potential and keeping you fit.
Storm Blue/Graphic Cloud Hydrosleeve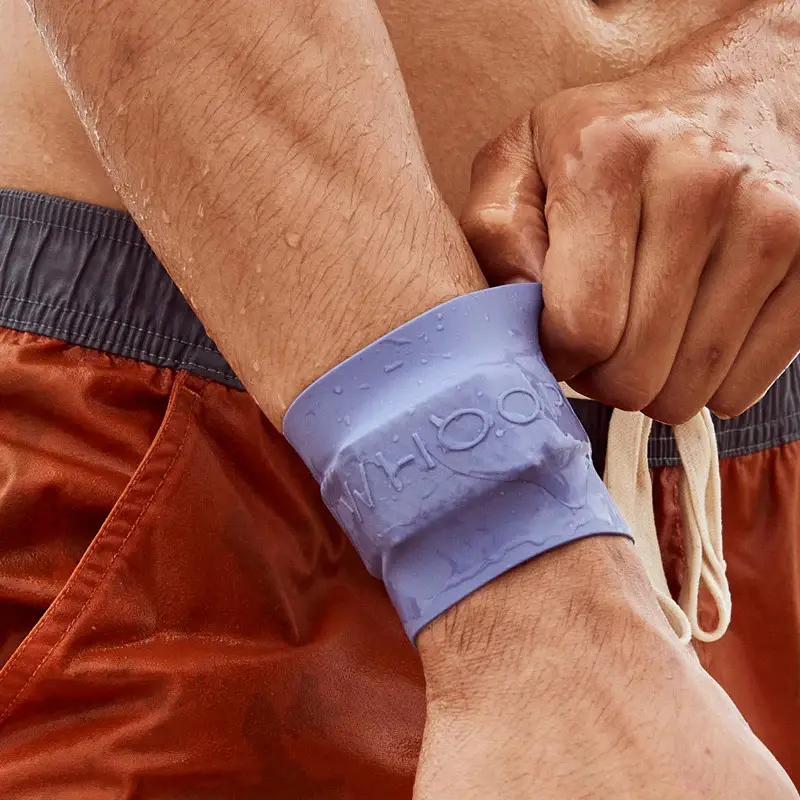 If you're looking for your Whoop 4.0 to resist water and yet track your data while swimming, the storm blue/graphic cloud hydro sleeve is available in different colors and a variety of sizes.
The 100% silicone elastane band provides adequate and necessary water protection to your Whoop 4.0  by slipping over this device. You can fit this band on your wrist and help swimmers, triathletes, and other water sports. Swimming workouts can now easily be done with this band on your wrist while doing flip turns.
All you need to do is remove all the hardware of your Whoop 4.0 and gently slide it under the slot provided in your storm blue/graphic cloud hydro sleeve to secure your workout data and capture a personalized plan optimizing your health with satisfactory training strategies.
Let this hydro sleeve be on your wrist as a swim cap and keep everything fit and in place, not intruding on your practices.
Sleep Mask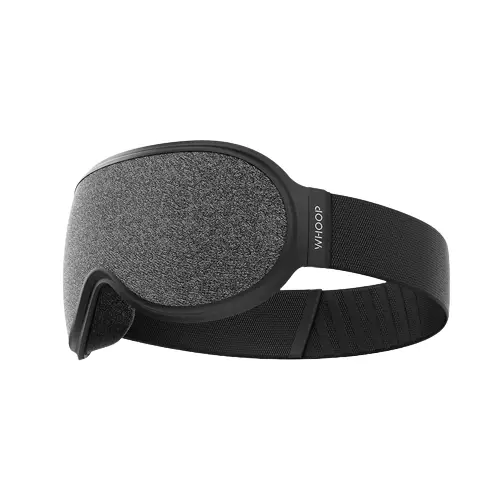 Sleep is essential. It is something that is taken for granted and not given proper attention. You can track your sleep time and optimize your health with suitable sleep patterns, boosting your immune system, recovery, and fitness.
This quality innovation improves your sleep quality by planning how much you need to sleep and when. This will improve your health, be it mental or physical. This sleep mask is comfortable and smooth yet sturdy enough to keep the Whoop in its place without ceasing your comfort.
Get serious about the hours you spend in bed with this Whoop 4.0 accessory. This sleep mask snuggles on your face structures perfectly without itching your eyes.
Capture your sleep time and block light perfectly to enjoy a deep, comfortable dark sleep. The comfort of this sleep mask is amazing, with darkness, smoothness, and a righteous feel.
Blue Light Glasses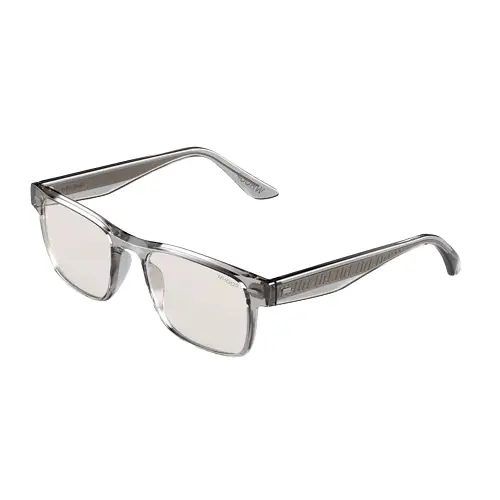 If you're not able to sleep and suffer from insomnia episodes. The blue light glasses are a perfect solution for this. The latest innovation from Whoop is what lowers a person's heart rate, increases sleep time, and recovers health.
Increase your Whoop recovery, reduce heart rate, increase your flow of blood, and total sleep time with these blue light glasses. It blocks 30% of blue light.
The anti-reflective and anti-glare coating with stainless steel provides ultimate protection from ultraviolet rays as well. The quality isn't confined to comfort and benefits merely.
The intricately detailed styling is engraved and full of charm. Let your eyes be free of stress with the lightweight yet sturdy frame. You may use it during the day as well as at night to optimize your sleep.
Wrap-Up: What's My Favorite Accessory?
It's a Whoop that becomes your personal coach. It measures how much sleep is done, when you've gone to bed, and how much you need to sleep. Being a personal digital fitness and health coach, it keeps a check on every step and allows you to reach optimal recovery with its perfect strategies!
Blue light glasses are the best of all; with this accessory, you can protect your eyes from blue light, putting extra stress on your eyes, disrupting your sleep, and ruining your health. You can use this all the time, during the day as well as at night, and provide a slot for your Whoop to capture your data perfectly!
---
Read More On Whoop