Are you someone who uses both peloton bike/tread and tracks all your activity information through a Whoop band? In that case, you must be wondering how you can connect your Whoop to Peloton and start using its data to optimize your peloton schedule for better results.
There is a common question that many people have is – "Does Whoop work with Peloton?"
The straightforward answer is Yes. Whoop bands can work with Peloton to give you real-time feedback on your heart rate and help you optimize your workout.
This guide covers using Whoop with Peloton and answers some frequently asked questions about it.
Let's Dive In!
Does Whoop Straps Work with Peloton?
Whoop Straps can be paired with Peloton for monitoring regular heart rate while taking the peloton classes. In fact, Whoop can be a great companion for Peloton users to monitor other information, including training evaluation, recovery monitoring, sleep tracking, and calorie tracking.
For a side note, Peloton Bikes generally use Bluetooth Low Energy (BLE) or ANT+ technology to connect to third-party devices. If your device has either of them, you can successfully connect it to Peloton.
Thankfully, Whoop Strap 3.0 and 4.0 come with Bluetooth Low Energy technology that makes them Peloton compatible. Similarly, popular devices like Polar H10/H9/Verity Sense, Wahoo Tickr, and OTBeat Flex works with Peloton. You're good to go if you have any of them.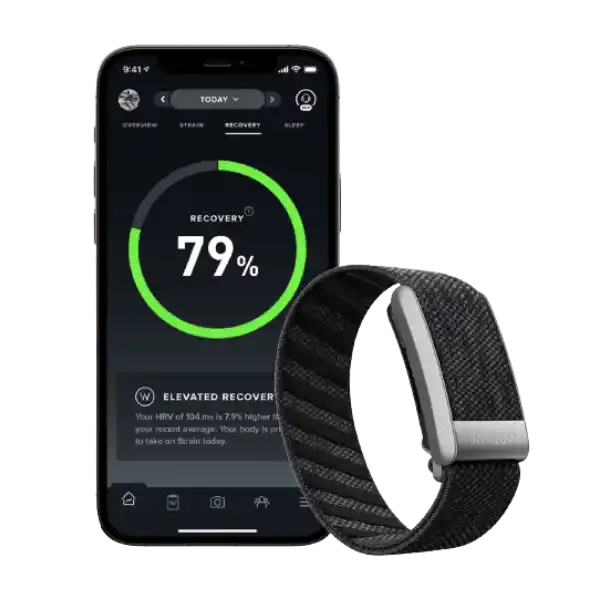 JOIN WHOOP
Looking for A Free Whoop Band? Join WHOOP for as low as $30 and get the new WHOOP 4.0 FREE with your membership.
How to Connect Whoop to Peloton? (Stepwise)
Step 1: Ensure HR Broadcast In Whoop App Is Enabled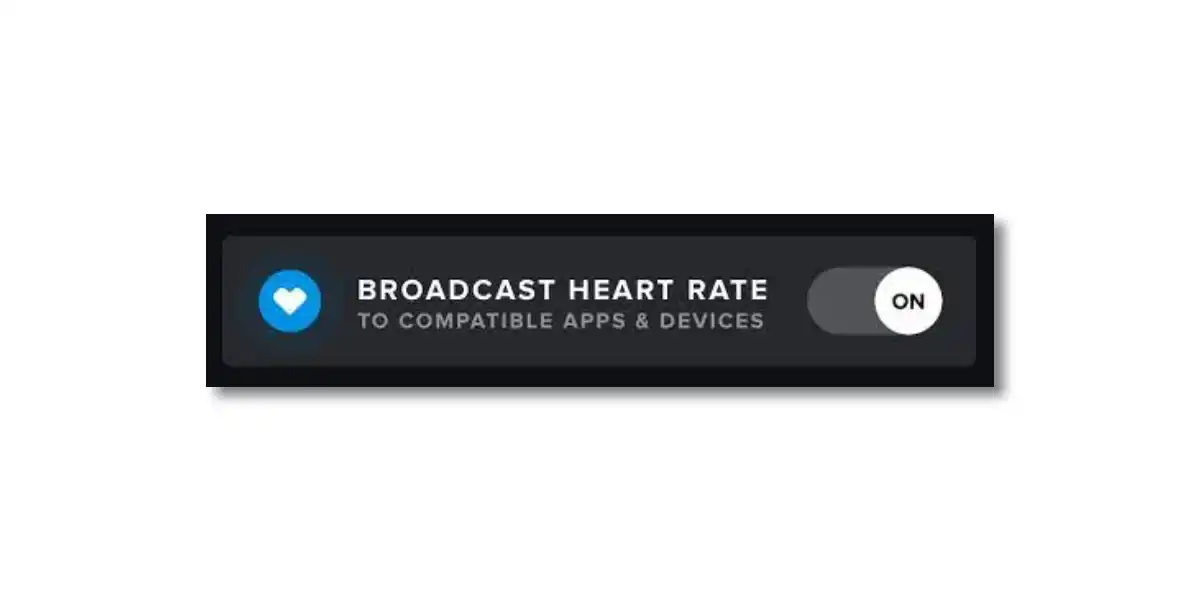 Make sure that HR Broadcast is turned on within the WHOOP app. Even if you have enabled it earlier, HR Broadcast may automatically toggle OFF after a software or firmware update.
To enable it, Open the Whoop app > navigate to "Strap Settings" > turn on the HR Broadcast option.
By enabling HR Broadcast, the WHOOP Strap will transmit your heart rate over the BLE Heart Rate Service channel and be able to connect to Peloton.
Step 2: Locate Whoop Nearby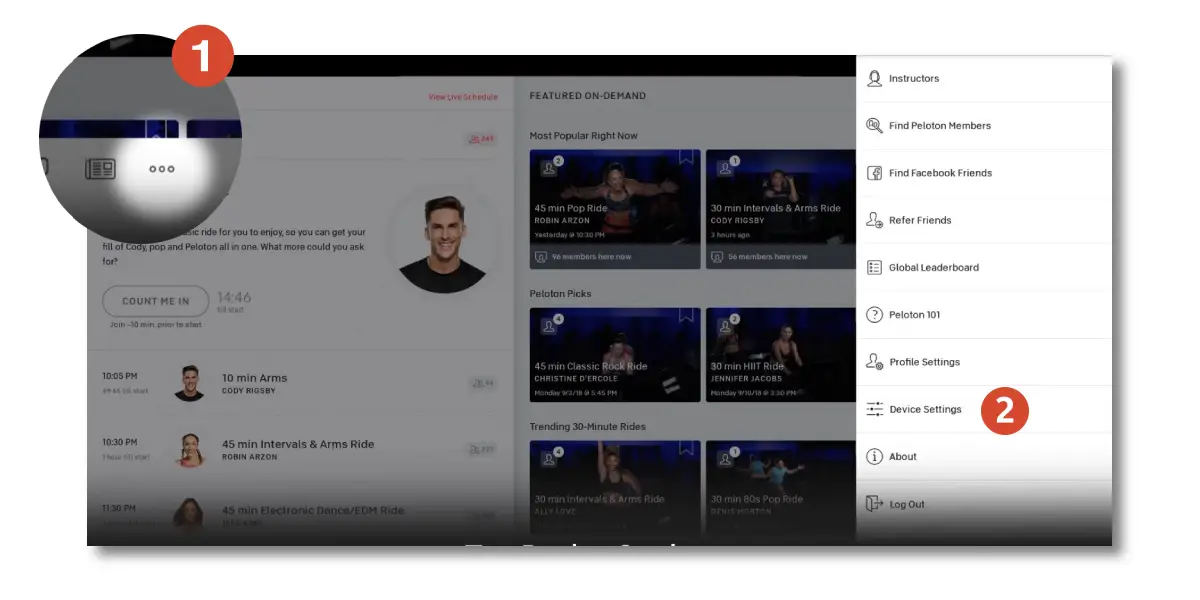 Next, you'll need to locate your nearby Whoop device to connect. On your Peloton bike, click the menu button on the bottom right corner of your Peloton's home screen. Tap the "Device Settings" tab.
Step 3: Connect Whoop to Peloton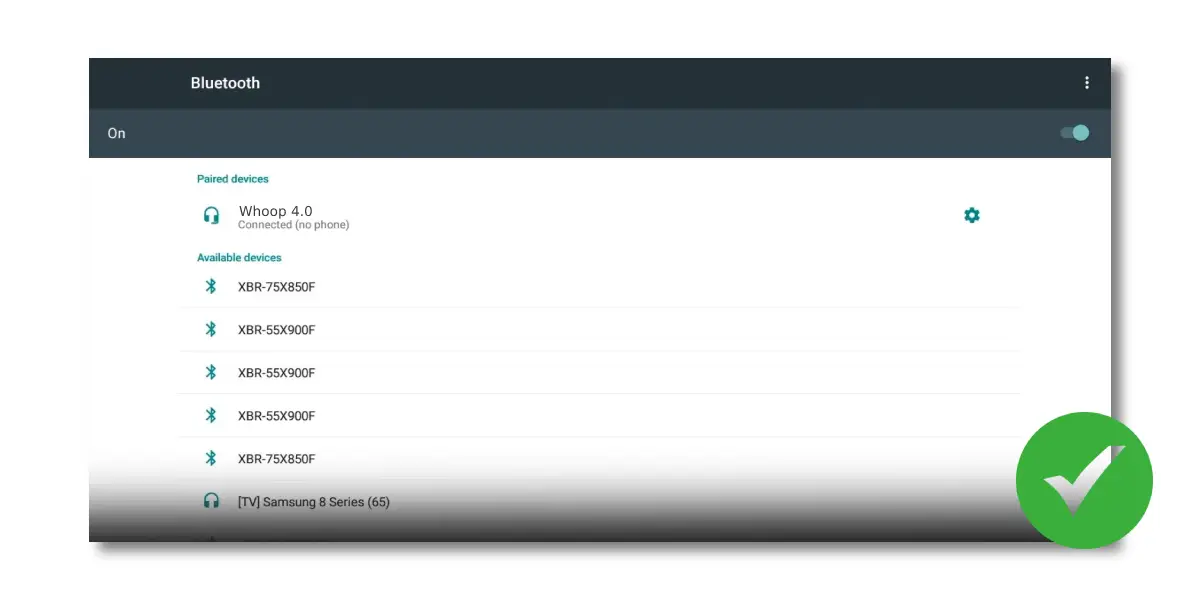 You're almost done!
After that, Select & Enable "Bluetooth." It will show all available devices nearby to connect. Select your Whoop Strap Serial Number from the list of available devices to connect.
Once connected, you're ready to go. You'll be able to see your heart rate in the top left corner of the screen.
Tips to Fix Whoop Not Connecting to Peloton
Ensure HR Broadcast Is Toggled ON
Even if you're connected with Peloton, there are chances of not receiving Whoop's heart rate data. This happens when you forgot to turn on the "HR Broadcast" feature from the Whoop app.
Even if the HR Broadcast feature was previously enabled, it may automatically switch off after a recent update. I recommend double-checking whether the HR Broadcast feature is enabled.
Here's how to enable HR Broadcast from the Whoop app:
Open the Whoop app.
Go to "Menu" within the app.
Select "Strap Settings"
Toggle ON "Broadcast Heart Rate"
What is the HR Broadcast feature In Whoop? The HR Broadcast allows transmitting your heart rate over the BLE Heart Rate Service channel and being able to connect to a receiving device like Peloton.
Disconnect from Previously Connected Device
Check if your Whoop strap has an active connection with some other device. You may be facing connection issues if you have forgotten to disconnect your previously connected device. To solve this, just remove the WHOOP Strap from other device that it was previously connected to using the HR Broadcast feature.
Make Sure Whoop Strap Is In Range
Even though Whoop straps can be paired with Peloton within 100 meters, it is highly advisable to keep your Whoop as close as possible. It will make connecting to Peloton easier.
Attempt to Re-Connect
Repeating the connection process can be a simple solution if you are facing connectivity issues. Most of the time reconnecting your Whoop to Peloton works charmingly, so I recommend giving it a try.
Here's How you Can Attempt to Re-Connect:
First, Turn HR Broadcast OFF from the Whoop app.
Turn off Bluetooth on your Peloton.
Re-enable both (HR Broadcast to ON in the WHOOP app + re-enable Bluetooth on the Peloton.)
Try reconnecting the WHOOP Strap with the Peloton.
How Whoop Can Complement Peloton Workouts?
Typically, most peloton users only use the Whoop strap to monitor heart rate on their bike's screen.
You may not know that WHOOP data such as HRV, Sleep, Recovery, and Strain Score can be used to improve results from Peloton workouts. The fact is Whoop strap can complement peloton workouts to give you real-time feedback on your body's movements and help optimize your routine.
Whoop not only compliments Peloton workouts but also improves mindfulness and body awareness. So you can begin paying more attention to certain lifestyle factors that can affect your HRV, such as nutrition, hydration, stress, and others.
Using Whoop with Peloton, you can:
Evaluate your training using Whoop's strain score metric and strain coach.
Monitor the effectiveness of your recovery from peloton classes.
Monitor your sleep better. Peloton's yoga and meditation classes are designed for better sleep. Having whoop helps you evaluate the quality of that sleep.
Monitor your heart rate better during peloton classes.
Track calories burned after completing your Peloton workout.
Must Read | How To Use Whoop With Peloton Bike by Millennial Hawk
Read More On Whoop