Whoop's more precise way of measuring health has made the device increasingly popular among fitness freaks. The device is well known for helping people track their sleep, strain, and recovery.
As the device is getting popular, more and more people wish they could buy the strap. However, the Whoop membership's pricing model stops them from taking the plunge as some people may find its membership plans to be too expensive.
That's a reason why it may raise a question in mind: Can we use Whoop without a membership? The straightforward answer is no. However, there are a few things to know before you leave this post.
In this post, I'll answer all your questions about using Whoop straps without signing up for a membership and conclude with a solution. Let's Dive In!
Whoop Membership Pricing Model
Whoop has membership plans for customers living in the United States, Canada, United Kingdom, Europe, Australia, UAE, and New Zealand.
Its membership pricing plan is mainly divided into three parts. You have the option to opt for a monthly membership (with a 12-month commitment), annual membership (prepaid upfront), or a 24-month membership plan (prepaid upfront.)
Listed below are the Whoop membership plans sorted by location:
Country
24 Month
Membership
Annual
Membership
Monthly
Membership
United States
$20/mo
$25/mo
$30/mo
Canada
$26/mo
$33/mo
$40/mo
United Kingdom
£18/mo
£22/mo
£27/mo
Europe
€20/mo
€25/mo
€30/mo
Australia
$30/mo
$35/mo
$44/mo
UAE
AED 80/mo
AED 100/mo
NA
New Zealand
$32/mo
$40/mo
$48/mo
Whoop Membership Pricing Plan
Monthly Membership: For the first month, you must pay the above-mentioned amount. Then, you'll be automatically charged for the remaining months.
Annual Membership: Your annual membership will be charged upfront. For example, if you choose $25/mo (USA annual plan), you have to pay $300 upfront.
24-Month Membership: Your 24-month membership will be charged upfront. For example, if you choose $20/mo (USA 24-month plan), you have to pay $480 upfront.
Note: All the pricing plans include TAX.
Can You Use Whoop Without Membership?
Whoop Straps are useless without an active membership plan. You'll need to purchase a membership plan to unlock its features, community, and more. Once you become a member, you'll receive your Whoop strap free of cost and get access to all its features.
As discussed earlier, you have three membership plans to choose from – monthly, annual, or two-year plan. 
The monthly plan requires a 12-month commitment. Thus, you'll be charged $30 on your first month, then you'll be automatically charged for the remaining eleven months. If you choose the annual plan, you must pay $300 upfront, including taxes. And for a two-year plan, you'll have to pay $480 upfront plus taxes.
Once the subscription period is over, you can continue to pay $30/month on a month-to-month basis or select one of the other plans with reduced monthly rates.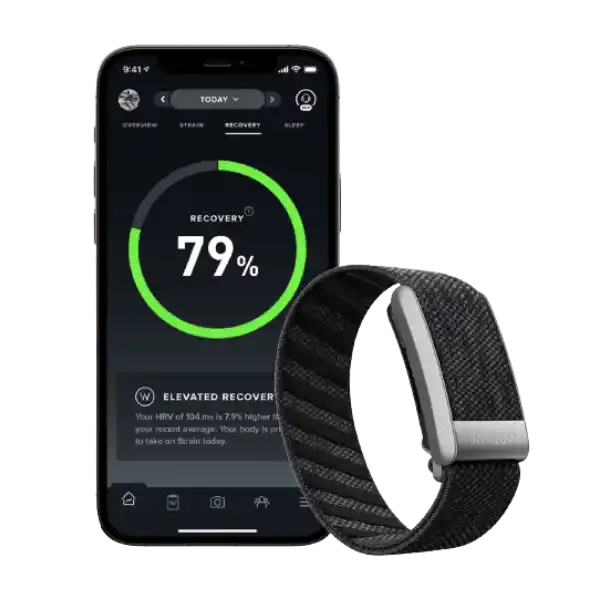 JOIN WHOOP
Looking for A Free Whoop Band? Join WHOOP for as low as $30 and get the new WHOOP 4.0 FREE with your membership.
Is It Worth Getting A Whoop Membership?
Understandably, you are concerned about regretting your decision to join Whoop. Keep in mind that getting a Whoop membership is a worthwhile investment if it meets your needs. Therefore, we'll break down what we're getting as a Whoop member to conclude whether getting a membership is worth it.
Below are the benefits of enrolling in Whoop membership:
A Free Whoop Strap: After joining Whoop membership, you'll get the Whoop strap free of cost. There is no hidden cost for the device.
Recovery Insights: After joining Whoop membership, the device unlocks the Recovery Insights feature that measures your stress adaptation and ability to cope with the day ahead. The more recovered you are, the better your performance will be.
Strain Insights: After joining Whoop, the device tracks your heart rate 24/7, allowing you to know how strenuous your training and day have been. You can use this information to better understand the exertion put on your body.
Sleep Insights: After joining Whoop membership, you can use Whoop's in-app sleep coach feature to track how much sleep you need and monitors in-depth sleep performance.
Whoop Pro Member Eligibility: Once you become an active Whoop member, you also become eligible to enroll in Whoop Pro Membership. The pro members will get access to free gear, discounts, free shipping, early access, and more.
See Also | 9 Advantages of Having a Whoop Strap In Your Life
Whoop Alternatives that Work Without Membership
Oura Ring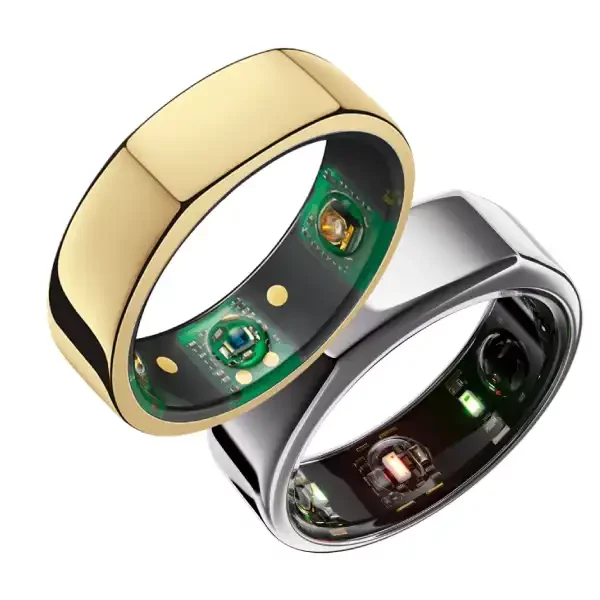 The Oura Ring is designed to provide comfort. As with other regular rings, you'll be able to wear this on your finger all day and track different health metrics.
People love the Oura ring because it is comfortable when they sleep as it tracks their sleep quality and reveals insights on improving it. It also allows you to wake up at the optimal time, so you feel refreshed and ready to start your day.
Even though Oura rings have membership plans, you can still use basic features without enrolling for a membership. You'll be able to see your three Oura Scores a day, your ring battery, some basic profile information, and your app settings.
Moov Now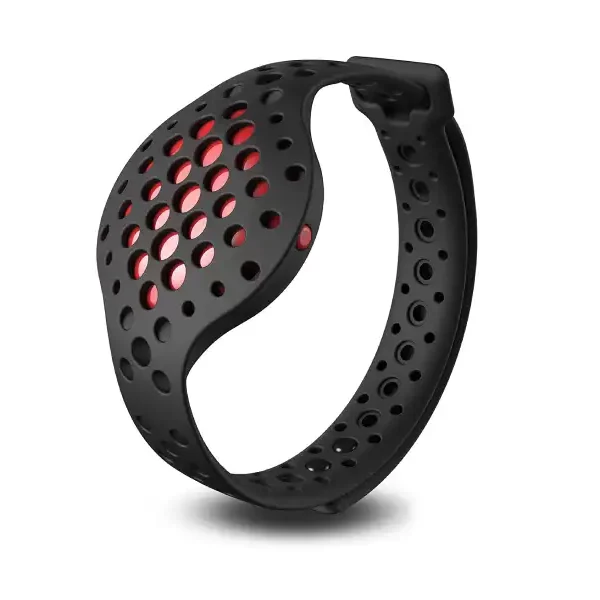 The Moov Now fitness tracker is an affordable alternative to the Whoop fitness tracker that requires no membership. Many people prefer it because of its sport-specific features.
Additionally, the tracker has Omni motion 3D sensors that can detect when you are running, cycling, swimming, boxing, sleeping, hiking, etc. This device also includes eight sports modes, motion sensors, and audio coaching to provide actionable insights and guided training plans.
However, the only downside is that there is no step counter. When looking for accurate heart rate data, sports tracking, and analysis, the Moov Now tracker can be a great alternative to Whoop.
Fitbit Trackers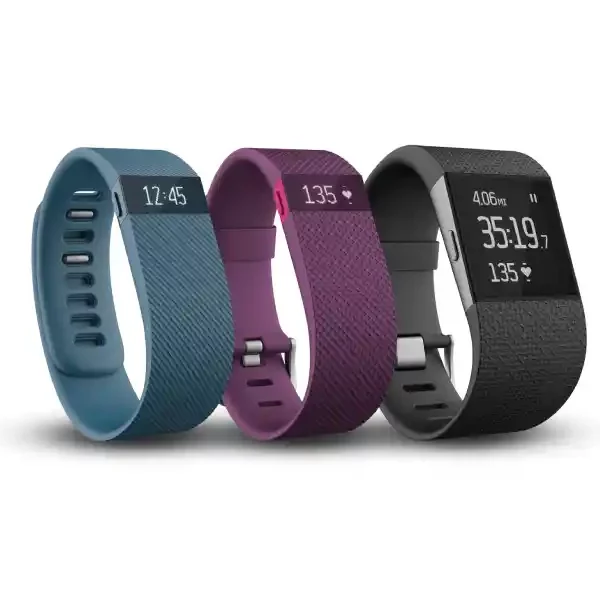 Whoop is a subscription service, while Fitbit is a one-time purchase. One advantage of smart trackers such as Fitbit is that they have a display screen, making it easier to read the information right from the wrist.
In terms of entertainment, Fitbit will not disappoint you as there is a lot to explore. Their app store allows you to download interactive apps and games that will keep you entertained during your free time.
Must Read | 6 Whoop Strap Alternatives You Will Love to Have
FAQs On Using Whoop Without Membership
Is There a Whoop Lifetime Membership?
Officially, Whoop doesn't have a lifetime membership for its users. However, there was once a limited lifetime membership for founding members only.
What Happens if you Don't Pay Whoop Membership?
If any membership fees remain unpaid for more than three days, your Account will be deactivated. Since your account is inactive, it will not be possible to sync your Whoop strap's activity data with its app.
Is there a WHOOP free trial?
Whoop's free trial is only available under the 3.0 Upcycle program. If you're switching from Whoop 3.0 to 4.0, you can pass on your 3.0 strap to someone else and allow them to try Whoop for two free months. When they join, you get one month free with your new Whoop 4.0 Strap.
Read More On Whoop