Playing games on our smart gadgets has been like a tradition. After the first-ever mobile game Tetris was introduced in 1994, the game Snake on Nokia in 1997 brought a revolutionary change in this field.
Due to our busy schedules and a few unfavorable circumstances, we frequently seek ways to refresh our minds. Developers have been introducing games in various genres to suit the preferences of users.
And when we say games, we think it's only meant for your PC, Smartphone or Console. But do you know that there are games developed for your Wear OS watch as well? Sounds exciting, right?
Let's find out if you can play games on your Wear OS watch!
Can you Play Games on Wear OS Watch?
Teenagers loved to play video games on a big screen. Then came the era of mobile games which was accepted globally with a massive positive response.
A few years back it seemed nearly impossible to have games available for your smartwatch. People would get amused to even imagine playing games on such a small screen with almost no controls.
Thanks to the ongoing efforts of developers!
You can now play games on your Wear OS Watch. There are a variety of Wear OS games available on the Google Play Store; some are free to download while others require a payment.
9 Best Wear OS Games to Kill Your Boredom
Wear OS offers games as per your mood. The wide range of Wear OS games available covers almost every possible genre. The Jetpack Joyride gives you the full action-packed experience, while Search Mines Wear compels you to put extreme pressure on your mind to solve puzzles.

Let's explore the best Wear OS games I have sorted out for you.
JetPack Joyride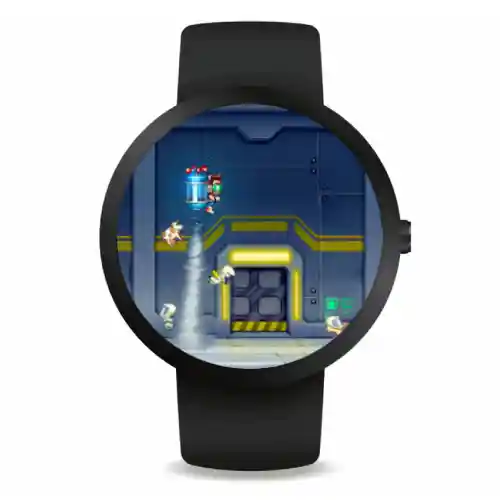 You'll be thrilled with the high-flying endless runner equipped with Bullet-powered jetpacks. Giant mechanical dragons will come as your hurdles. To help you out with the coin scarcity, there will be Birds that shoot money. The more distance you cover the better your score will be.

This single-player offline game has been developed by the makers of Fruit Ninja. Action-loving users will enjoy the JetPack Joyride on their Wear OS.
Cosmo Run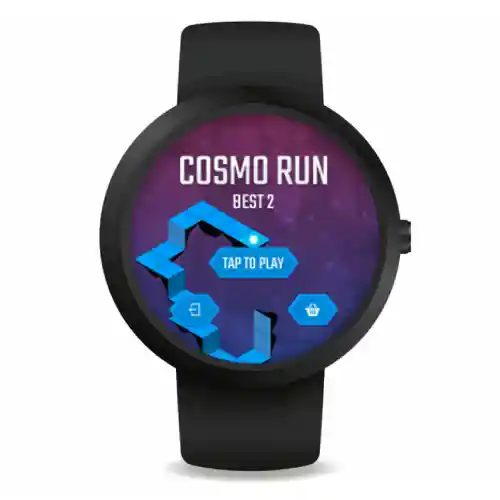 Cosmo run is an Arcade game that will push you to think and move fast. Your objective in this game is to survive as long as you can to witness special alternative paths. You'll get fascinated by the cool corners and turns coming in front of your path, making it simple yet challenging and fun to play.
Slab Builder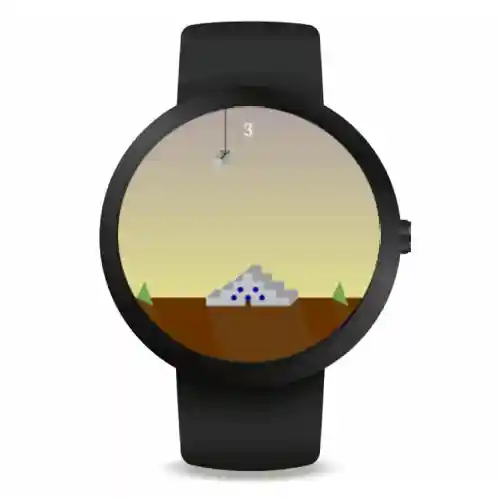 Well, this Conceptual game was developed on an experimental basis for Wear OS. In this game, the blocks will keep falling from the sky; With your fast thinking ability, apply the best techniques to pile up stacks. Your goal is to pile up as many slabs as possible and score based on the number of stacks you piled.
Mines and Gems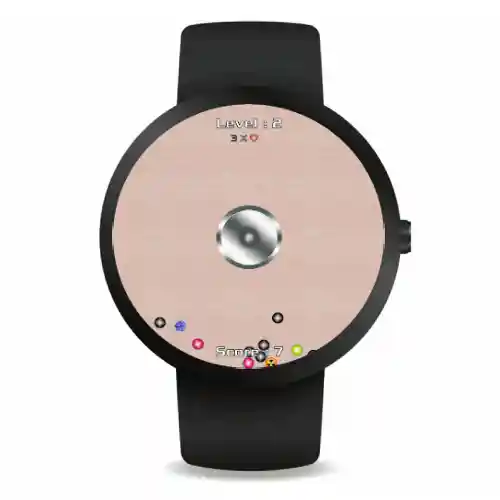 When you are in no mood to put pressure on your mind while playing a game, then launch Mines and Gems on your Wear OS watch. It's one of the simplest Wear OS games ever. You don't have to run, jump over hurdles, or fight, you just have to use a few gems and avoid touching bad ones to get into the hole.
It uses the Gravity sensor of your Wear OS watch. Tilt your watch in a way that gems get into the hole. As soon as you touch the bad gems, the Game is Over!
Wear Maze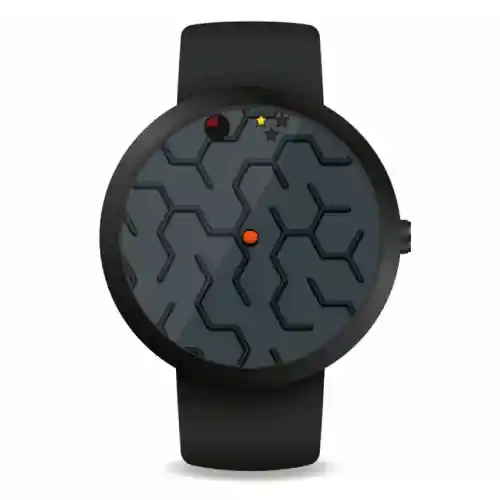 An Addicting and bliss game for Maze lovers! In Wear Maze, you're given a ball in the middle of a maze. Control the ball by tilting your wrist to find the right path before time runs out. The time pressure is so much that most of the time you'll choose the wrong path in hurry.
Like most of the users, I too was stuck at level 3 for a long. The trick is showing calmness before you make a move. Look, observe and then move. Overall, A good labyrinth Game that you can install.
Touch Round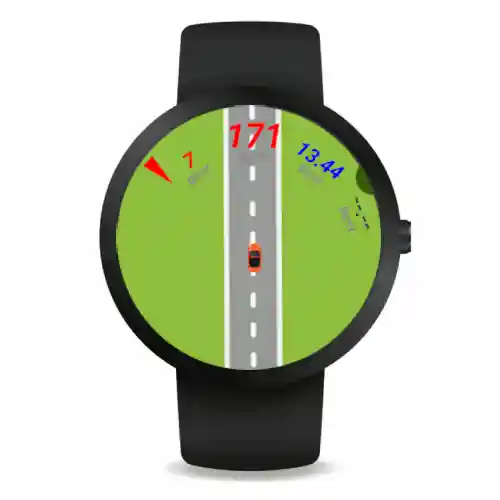 Want a Casual Arcade game with simple controls? In Touch round, choose between 20 cars, with each car having different features. The goal is to make the fastest time in a lap.
Control your car by touching on left and right sides of the screen. Just don't get off the road. Your speed, gear, time, and the best time are shown on the top of the screen.
Overall, TouchRound is one of the simplest designed Wear OS games for a smartwatch having a clean and simple display of the game that makes it more charming to play.
Search Mines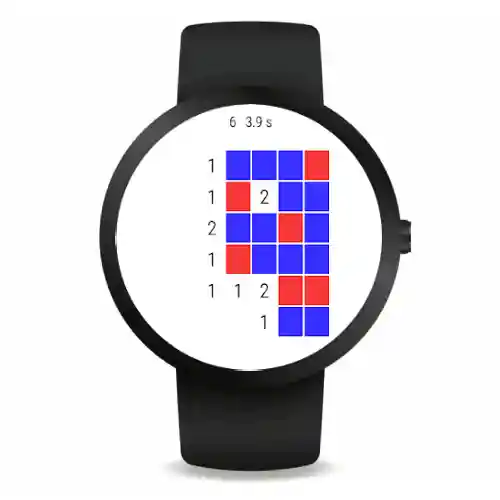 Waiting for your friends who are habitually late? Play this familiar mine game on your watch without taking out your mobile. This game is similar to one of the most popular games, Minesweeper.
There are squares and circles shown on the screen. You have to clear them all without touching the mines. These Mines are hiding under the boxes shaped into squares and circles.
Moreover, there are numbers written under these boxes which tell you the number of mines nearby.  If you discover a mine by touching any of these boxes the game will be over.
Word Search Wear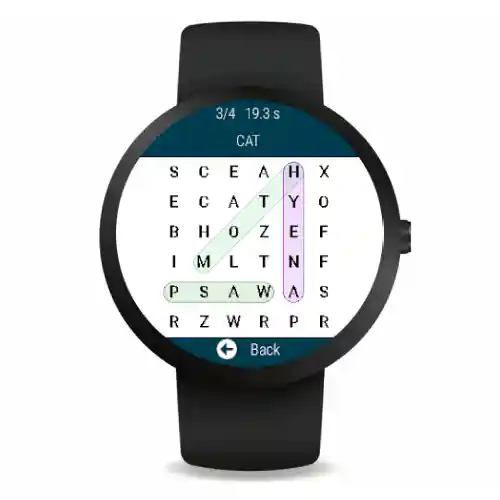 How familiar are you with the words you hear or use while speaking and writing? Can you find these words from a collection of letters real quick? Voila! Here is the game Word Search Wear for you.
A set of words is mentioned at the top of the screen and below them is a collection of letters. Remember that the words are aligned in a horizontal, vertical, or diagonal position. By touching and dragging your finger on the screen, you need to identify the words.
JellyFish Tap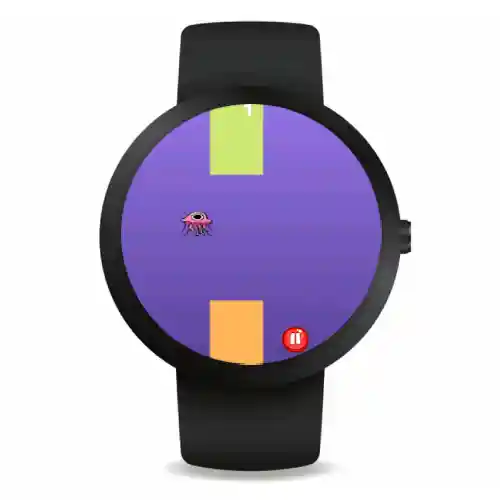 Do you remember the wonderful and addicting game Flappy Bird introduced by DotGEARS studio? JellyFish has been developed on the same logic. You'll feel nostalgic and regain your memories of how you enjoyed playing flappy bird. You need to make the Jellyfish cross the obstacles by tapping on the screen.
The more you make the jellyfish cross the obstacle, the higher you score.
How to Install Games on A Wear OS Watch?
To play all these Wear OS games, you need to install them on your smartwatch. Simply downloading them on your phone won't work. Make sure that for installing games or any other apps, your watch must run Wear OS 2 or newer.
Installing Wear OS games on your smartwatch are similar to installing any other app.
To install Wear OS games on your watch, follow the steps:
Wake up your watch by tapping on it.
Press the Power Button to view the list of apps.
Scroll down and tap on Play Store.
To search the Wear OS games you want to install, tap on the Search option.

Touch the keyboard icon to type.
Or, simply tap the microphone icon to search your game by voice command.

After you get the Wear OS games app on your screen, tap to install.
Wrap Up
There are numerous Wear OS games available on the Play Store. And we can see more in the coming days. To kill time or to get away from boredom, you can play these Wear OS games on your smartwatch.
Among these, I found Cosmo Run the most fascinating one due to its color theme. The technical minds who made it possible for us to play our favorite games on such a small screen deserve our gratitude.  
---
Some Related Reads