So, you want to trade in your Apple Watch with GameStop but have no clue about the steps?
Don't worry! We have got you covered. Once you have decided to trade in your Apple Watch, you must do it in a reliable place. You may wonder if it is worth trading your Apple Watch with GameStop.
Well, read on to find out!
Does GameStop Buy Apple Watches?
GameStop does buy Apple Watches. However, to sell your Apple Watch with GameStop, you should meet its terms and conditions. If you aim to get the highest trade value, your Apple Watch must be in good working condition and have all the necessary components.
Also, their trade-in program applies to only certain models and only in certain GameStop stores in the United States and Guam. So, you should make sure that you have the right model and you are in the right locality where the trade could be possible.
How to Sell Your Apple Watch at GameStop? (Step Wise)
Are you ready to sell your Apple Watch with GameStop? Let's see how to do it:
Step 1: Know the Worth of Your Apple Watch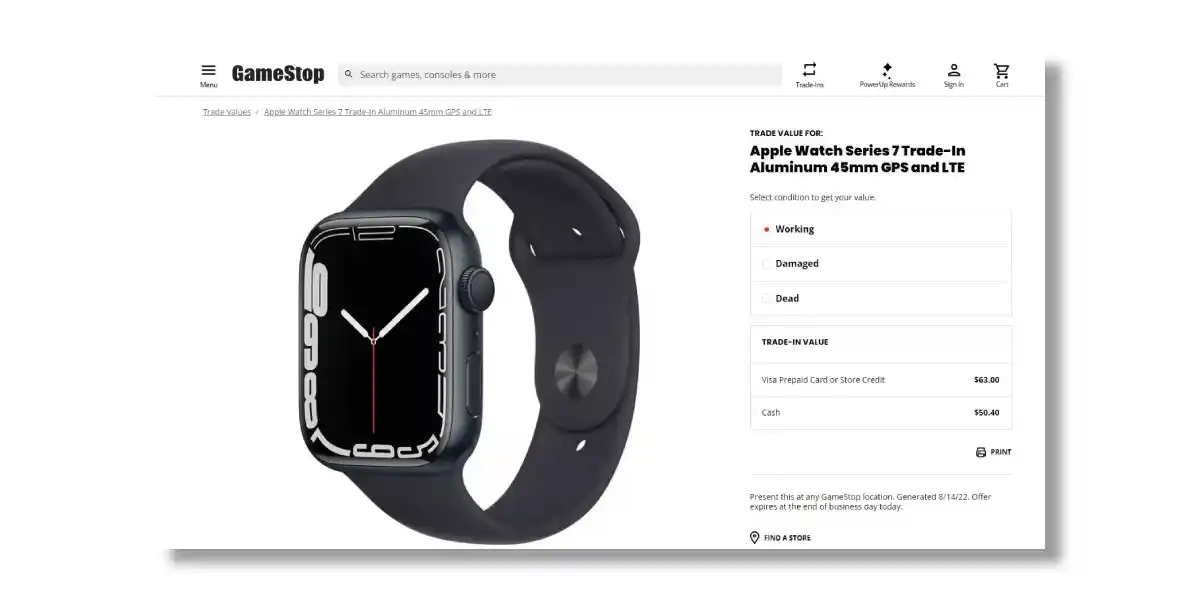 The first step is to know the worth of your watch and get the trade value.
For this, visit the GameStop website and search for your model. Then, click on the 'Get Trade Value' option. Here, you will be asked about the condition of your watch; whether it's working, damaged or dead.
Depending on the condition, you will be shown the trade value as both store credit and cash.
Step 2: Visit Local GameStop & Make the Sale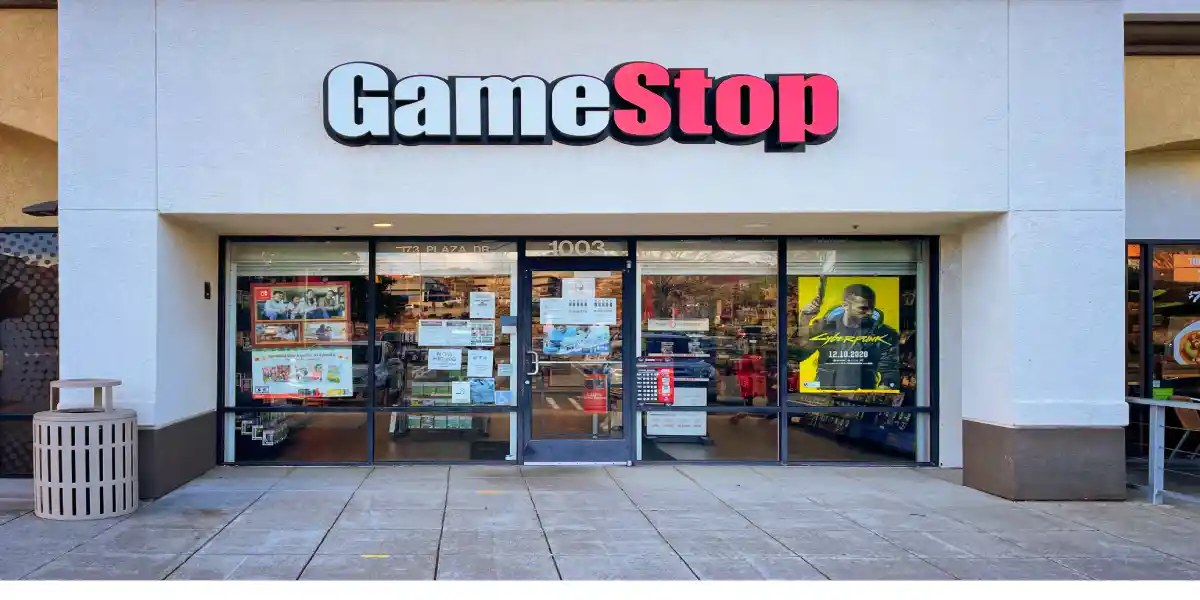 If you're satisfied with the trade value, the second step is to make the sale. To do that, Go to your nearest local GameStop. Don't forget to carry cords, chargers, or accessories that go with your watch. Before handing over the device, charge it up and delete any personal information.
You're almost done!
Step 3: Receive Payment & Close the Deal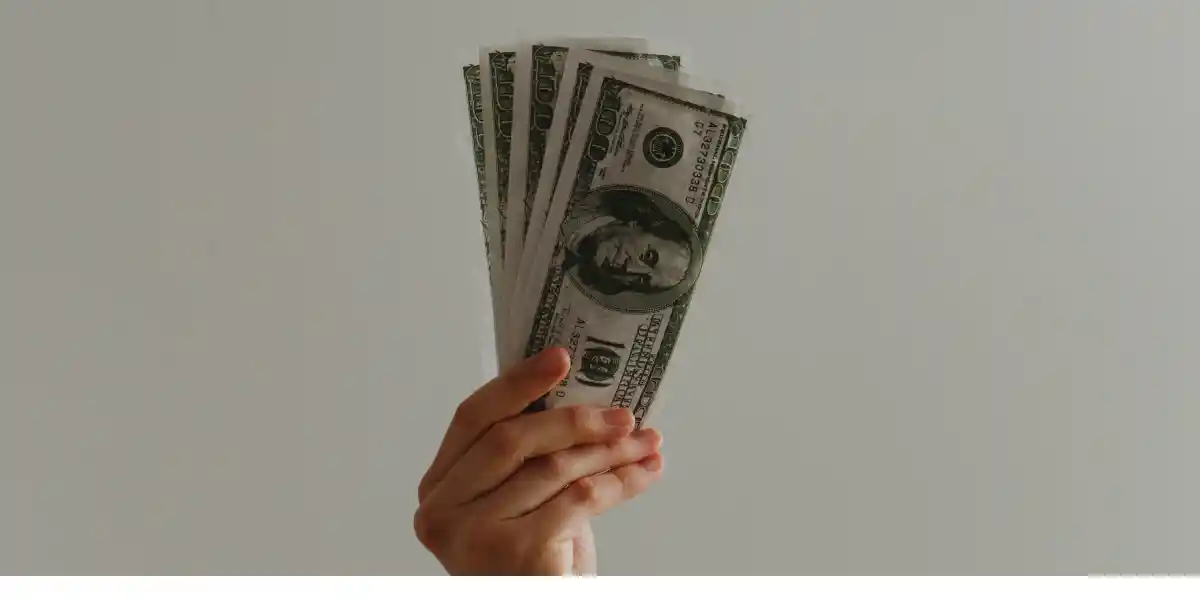 You get two payment options from here. You can choose to receive your payment either through in-store credit or as cash. Note that if you are a PowerUp Rewards Pro Member, you will get 10% extra in value on most items. Though, you should make sure if your item is eligible for this reward or not.
That's it! Your trade-in with GameStop will be completed. But how much will you get by trading in your Apple Watch with GameStop? Let's find out.
Trade-In Value For Apple Watches at GameStop
Here's a table showing the average trade-in values for each Apple Watch Series.
| Apple Watch Series | Apple Trade-In Value |
| --- | --- |
| Apple Watch Series 7 | $63 |
| Apple Watch Series 6 | $61 |
| Apple Watch Series 5 | $56 |
| Apple Watch Series 4 | $39 |
| Apple Watch Series 3 | $32 |
As mentioned in the above table, you can see that the trade-in value for selling your Apple Watch with GameStop isn't much. The maximum amount you receive as store credit for an Apple Watch Series 7 is $63. Its cash price will be $50 if you choose to pay in cash. That's also when your watch is fully functional. 
With damages, the store credit goes down to $22, and the cash goes down to $17. For a dead Apple Watch Series 7, you will only receive the store credit of $5 and a cash payment of $4.
Is Selling Your Apple Watch At GameStop Worth It?
To be fair, selling your Apple Watch at GameStop is not worth the money you spent buying your Apple Watch. While it's true that you cannot expect to get the same amount when trading, the trade value offered by GameStop is undeniably low.
With the same features and working conditions, you will receive a much higher price if sold on other platforms. It is not a good choice to sell your Apple Watch with GameStop when there are better options available with better trade-in values.
What Are GameStop Alternatives to Sell Apple Watch?
BuyBackWorld
BuyBackWorld world gives you the highest trade-in value for Apple Watches compared to most of the top trading sites. A trade value of up to $340 is the best you can expect in the market. You won't be dissatisfied by trading with them, as they never fail to exceed your expectations of providing the best service.
Apple Itself
Want to trade in your Apple Watch with Apple instead of looking elsewhere? The only problem while dealing with Apple is that the credit earned through the trade can only be used in the Apple Store. It's the best option if you plan on purchasing another Apple product or saving the credit for a future purchase.
Swappa
Selling on Swappa is through listing your product on their website. As soon as someone buys your watch, you will get paid instantly. Since the trading happens directly between the buyer and seller, you get a good amount of money. I mean, $400 for a fully functional Apple Watch Series 7 is not a small amount.
Must Read | 9 Best Places to Trade In Apple Watch for Cash (Sell Quickly)
Wrap Up
Whatever may be the reason for selling your Apple Watch, you would want to sell it in a good place where you can get the maximum amount of cash for your device. While GameStop is a good place to sell your Apple Watch for cash, it might not be the best place.
So, before deciding to trade in your Apple Watch with GameStop, it's better that you compare the prices with other platforms and then come to a wise conclusion.
---
More On Apple Watches