Smartwatches have become essential to life as many people use them for fitness tracking, making and receiving calls, listening to music, and instantly seeing important notifications. Besides, they add an aesthetic appeal to your wrist as smartwatches are sleek and stylish.
When functionality and aesthetics are joined, everyone wants to jump in. But many people hesitate to buy smartwatches as they are confused about some things.
One confusion is whether they need a data plan to run the smartwatch. Can they make calls if they don't have a data plan, and many such questions related to the data plan? Let's find out.
Do Smartwatches Need Data a Plan?
Most smartwatches have Wi-Fi that gives you access to most features and functions. However, if you have a standalone smartwatch, you will need cellular connectivity to send text messages and make phone calls.
Using a Smartwatch Without a Data Plan
If you want to buy a smartwatch without a data plan, you should know that most things will work fine. Most smartwatches come with Wi-Fi so that you can save money on data costs.
Also, smartwatches without a battery have a longer battery life as data continuously tries to fetch the latest data and updates. Also, if you don't want the same distraction of continuous notifications like your smartphone, s smartwatch without a data plan dramatically helps.
Using a Smartwatch With a Data Plan
However, if you want the world on your wrist in the literal sense, then you may need a data plan. With a data plan smartwatch, you can make phone calls and send and receive text messages.
Also, if your smartwatch has Wi-Fi, your usage is limited as you cannot take Wi-Fi everywhere with you, but a smartwatch with a data plan does go around. If you are traveling, you can also use a smartwatch for GPS navigation, route finding, and nearby gas stations with a data plan.
What Should You Choose: a Standalone or a Normal Smartwatch?
The choice is strictly personal and also depends upon your budget. The major difference between a smartwatch and a standalone watch is its ability to function independently. However, some other differences should help you make a better decision.
Normal Smartwatch
A normal smartwatch has a Bluetooth connection and uses the smartphone's internet data to make phone calls and text messages. You get access to all features when you pair a smartwatch with a smartphone.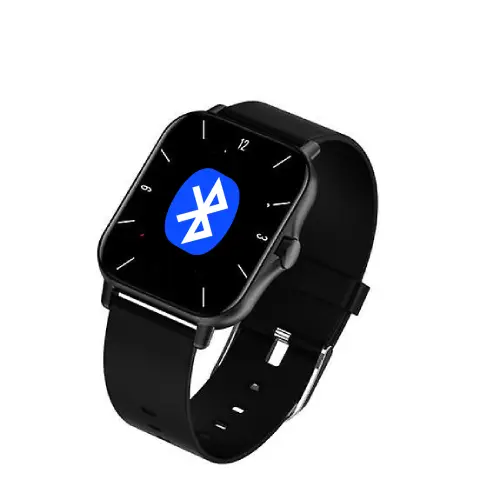 Normal smartwatches are a great option if you like smartwatches and smartphones of the same brand, as being part of the same ecosystem provides better accessibility and features.
Standalone Smartwatch
The standalone smartwatch comes with its own cellular connectivity, so you don't need a smartphone. It has its own eSIM, which provides data plans to navigate maps, make phone calls, or stream music.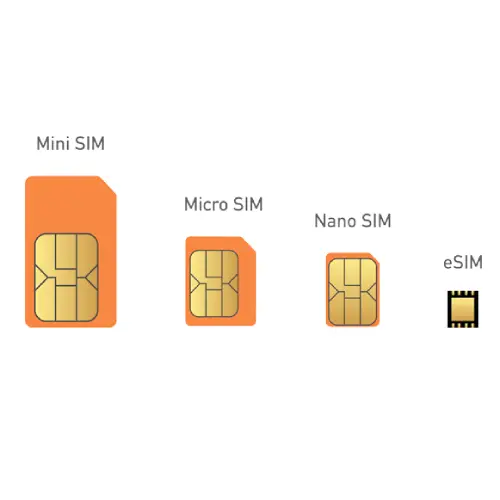 Standalone smartwatches are particularly useful if you want a different brand smartwatch other than the smartphone brand.  
Benefits Of Smartwatch With a Data Plan
You won't have to rely on the smartphone pairing if you have a standalone smartwatch. Also, sometimes you are at a place where you don't have Wi-Fi, so having a smartwatch with a data plan really helps.
Also, not everyone likes to carry around a smartphone when going for a running or cycling. A standalone smartwatch can provide better fitness tracking in such scenarios.
You must have seen ads by most smartwatch manufacturers, where a person can call in an emergency and even send an SOS signal, and it is possible with smartwatches having data plans. Most smartwatches also require you to pay at any vendor or online.
Benefits of Normal Smartwatch
If you are budget-conscious, normal smartwatches are a great option. With affordability comes great battery life, as your smartwatch doesn't have to fetch data all the time. The basic functionality of any smartwatch is to complement your smartphone, and normal smartwatches exactly do that.
By providing the ability to glance at notifications and other features, you don't need to take out your smartphone all the time. Also, just like a standalone smartwatch, you can customize the normal smartwatch according to your preferences.
Can I Use a Smartwatch Without a Data Plan?
Yes! You can use a smartwatch without a data plan. There are two options available;
Wi-Fi connectivity
Bluetooth connectivity.
If you are at home or workplace, you can connect your smartwatch to any Wi-Fi network to access the internet, receive calls, and stream music. As you move to different places all the time, you will have to connect to Wi-Fi manually each time.
Bluetooth connectivity, comparing to Wi-Fi connectivity, is a more feasible option. You can pair your smartwatch with your smartphone using Bluetooth to access all the features. However, as Bluetooth connectivity range is limited, the smartphone must be close by when using a smartwatch.
Do I Need to Buy a SIM Card for a Smartwatch?
No, you don't have to. The latest smartwatches with 4G, 4G LTE, and 5G connectivity come with a built-in eSIM. For newbies, it's a digital SIM card, and you get to choose the carrier when placing an order for your favorite cellular smartwatch.
Wrap Up
Smartwatches are great companions, especially if you want quick accessibility and better fitness. As they are able to perform more health functions than smartphones, like fitness tracking, sleep tracking, ECG, the Oxygen level in your blood, and depression levels, among many others.
Whether or not you opt for a smartwatch with data, you can still enjoy its health features. Paying extra for monthly data plans gives you continuous access to accessibility and fitness features.
However, if you don't want to join the adrenaline rush of being updated about everything all the time and like to see notifications frequently, in that case, the smartwatch with Wi-Fi and Bluetooth will work great.
---
Read More on Smartwatches