The craze of Strava among fitness freaks is unreal. In comparison to other fitness apps, Strava has over 20 million users across the world who use it to record their activity.
The primary reason why Strava is popular among people over other workout-tracking apps is that it offers accurate maps and routes for running, cycling, skiing, snowboarding, hiking, and many other types of activities.
The majority of athletes & fitness enthusiasts own Garmin as their primary tracker for tracking their cycling, running, or other sports activities.
If you are here, then probably you're one of them. The best way for you to maximize the benefits of your training would be to link your Garmin account with Strava. Thankfully, Garmin officially allows their user to sync Garmin data into Strava.
In this post, I'll guide you through three working methods on how to connect Garmin to Strava. And by the end, you'll find a few troubleshooting tips if you're facing sync issues.
What's Important Before Syncing Data From Garmin To Strava
Before syncing data from Garmin to Strava ensure you have completed a few tasks. I have created a list of things to do before you sync your data:
How To Sync Your Garmin With Strava (3 Methods)
Method 1 – Use Garmin Connect App
Step 1: Install the official Strava app on your smartphone. Whether you're using Android or iOS, the app is available for both.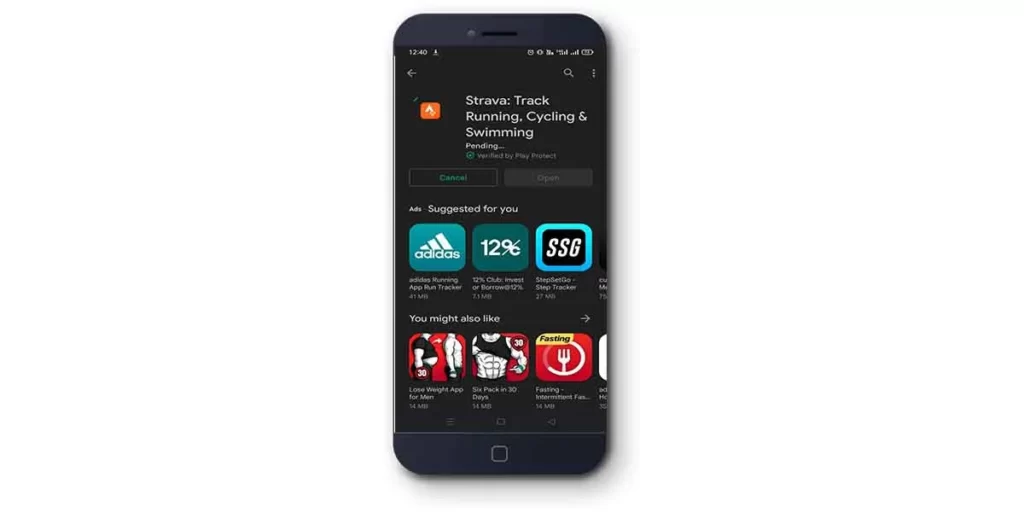 Step 2: Next, create a Strava account if you haven't already. Also, create an account in Garmin connect too as we'll be using the Garmin Connect app to sync Strava.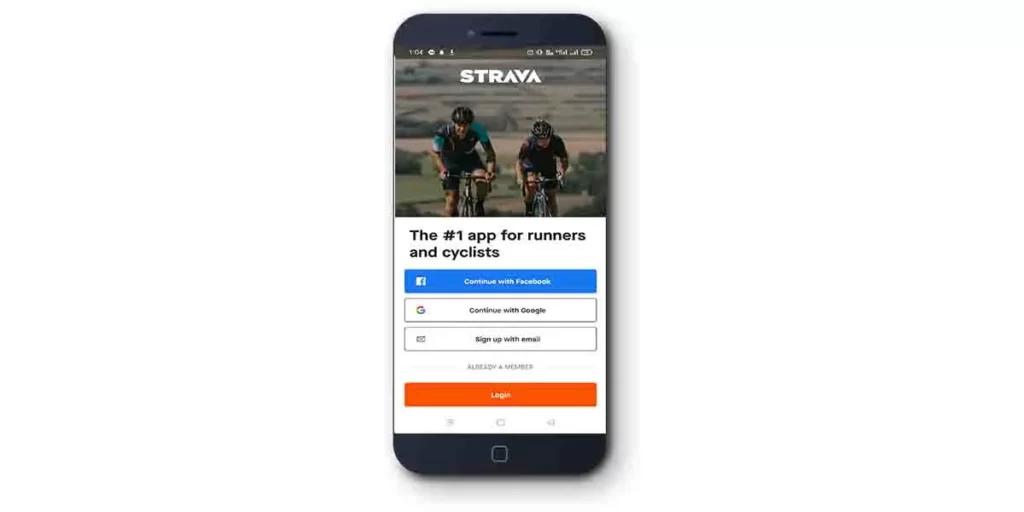 Step 3: Then, Log In to Garmin Connect > Go to Menu.
On Android, access the menu by tapping on three dots located at the top left. For iOS, select More located at the bottom right.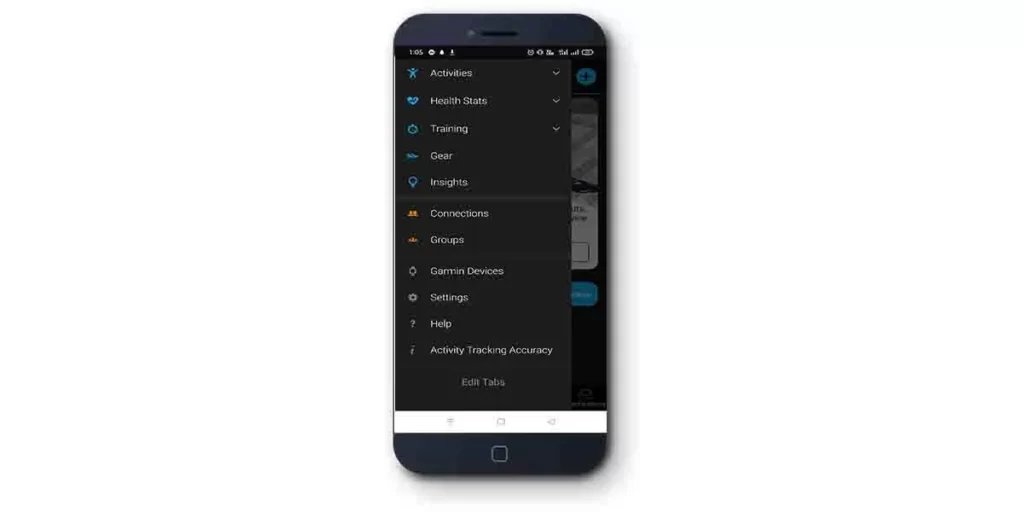 Step 4: Next, Tap On Settings > Connected Apps > Select Strava from the list.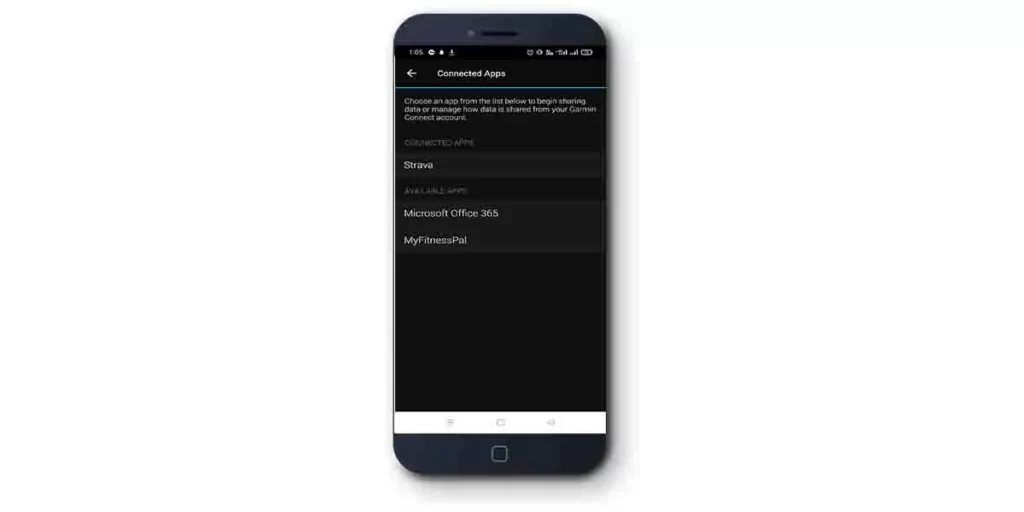 Step 5: On selecting Strava, it will redirect you to a terms & conditions page. Read it & Click on Agree to accept.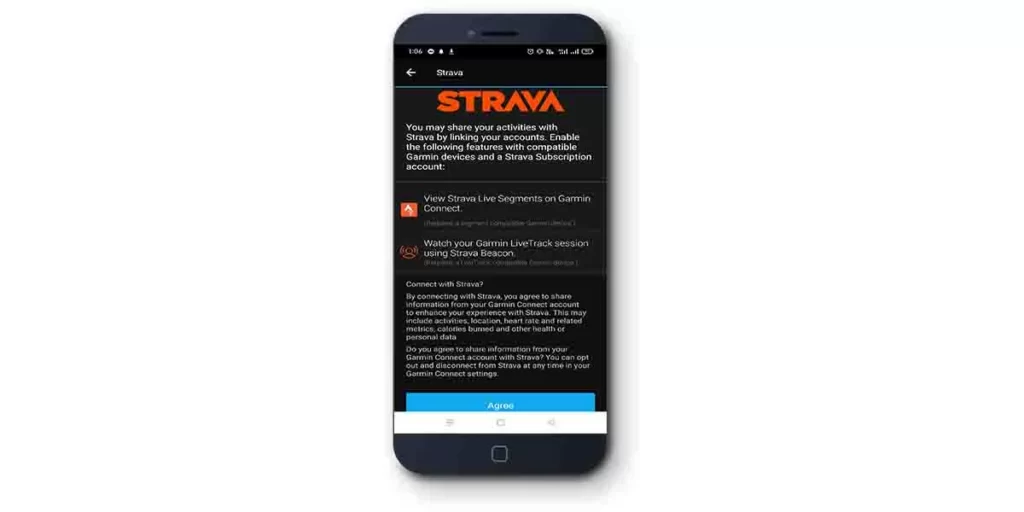 Step 6: It will ask you to log in using your Strava account's login credentials. Once logged in, it shows a page to authorize permission. Ensure "Upload your activities from Garmin Connect to Strava" have a checkmark on it. Tap Authorize.
This will allow Strava to access data from Garmin and sync it.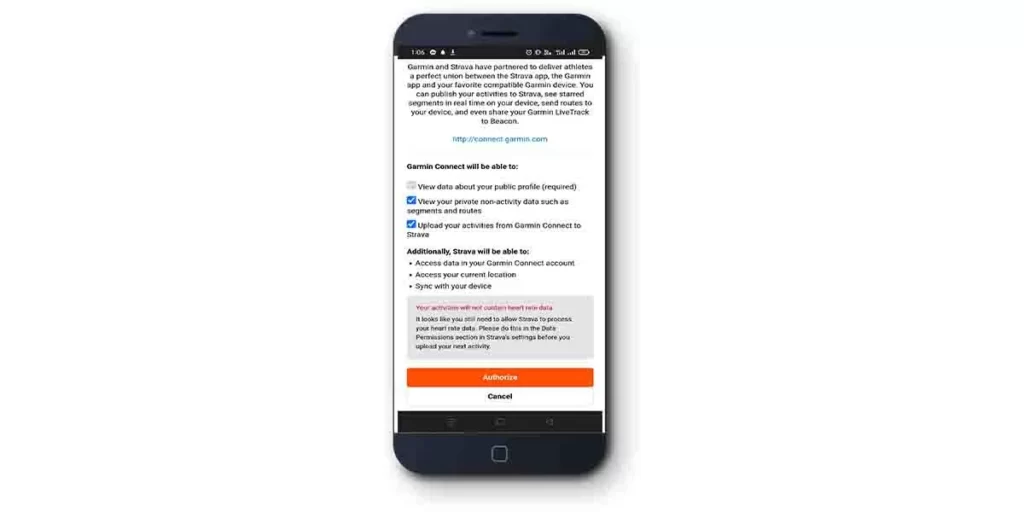 Congrats! You have successfully connected Garmin to Strava. If this method doesn't work, proceed with the second method below.
Method 2 – Use Strava's Official Website
Step 1: Visit Strava's Official Website using your favorite browser. And sign in either using your social media accounts or through E-mail.
Step 2: Once the dashboard appears, look to the top right, you'll notice a "+" icon. On clicking, select Upload Activity from the menu.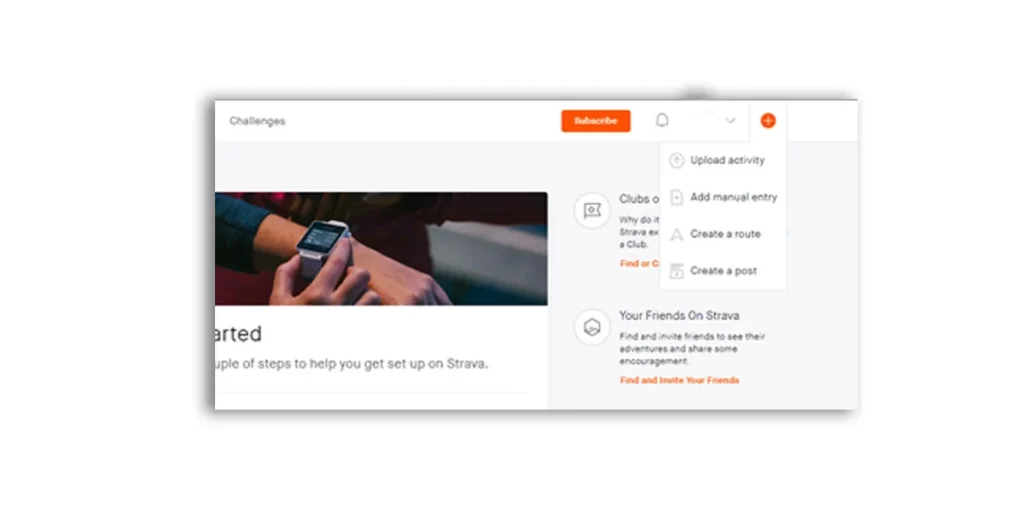 Step 3: On the next page, you'll find a list of devices to upload and sync activities, including Garmin, Suunto, Fitbit, Wahoo, Polar, Apple watch, and more.
In our case, Select Garmin from the list and tap on the Get Started button.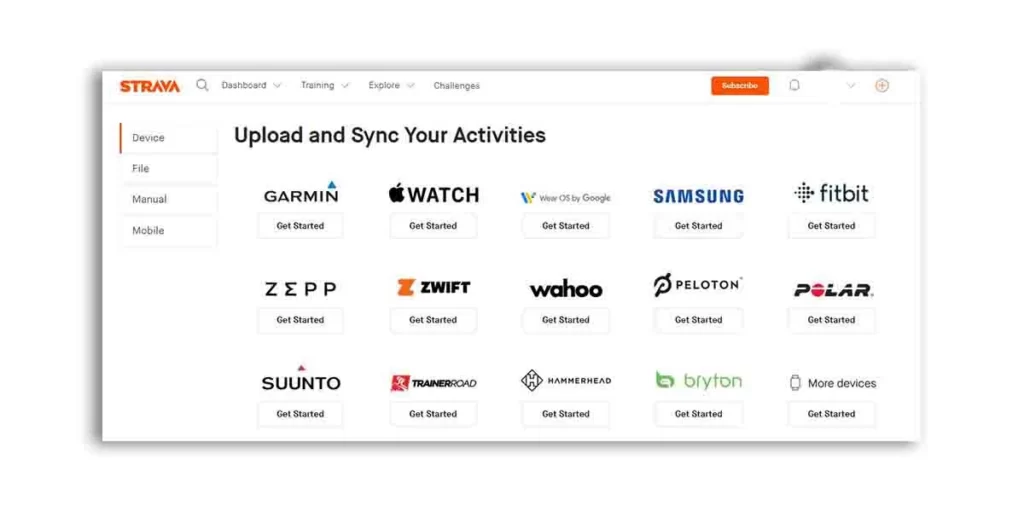 Step 4: While getting started, you'll be asked either to Connect with Garmin or Upload the .tcx file manually. I recommend selecting Connect with Garmin option as it will sync data automatically.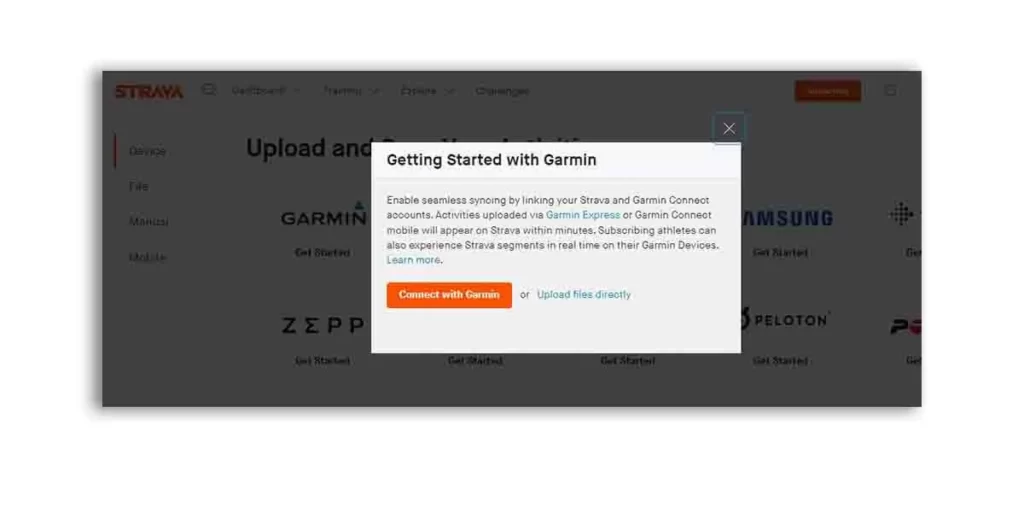 Step 5: Next, grant permission for sharing Garmin Connect's information to the Strava app. Click on Save & Agree to Strava's policy. And it's done!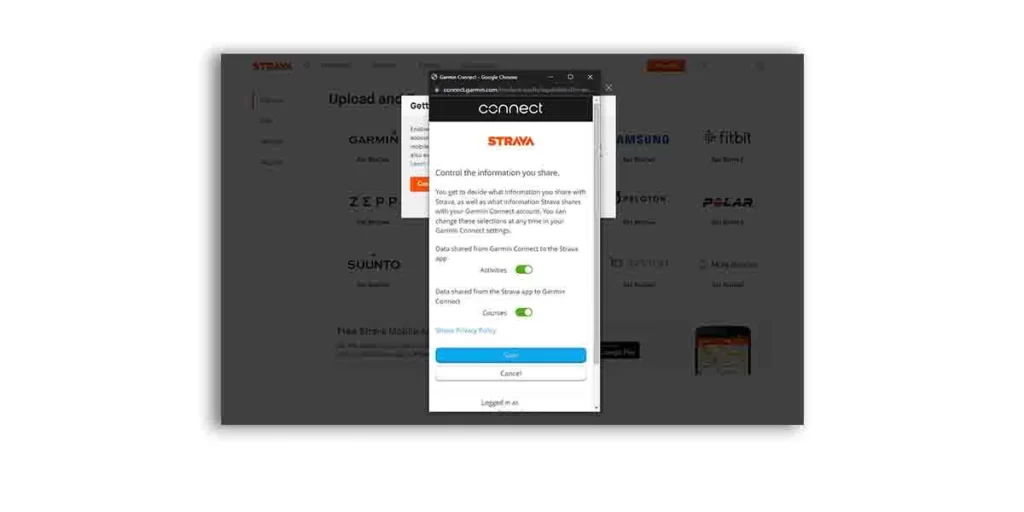 Congrats! You have successfully connected Garmin to Strava.
Note: Using any of the above methods, you will need to wait a few minutes for it to sync. Be sure not to interrupt the process until it's finished.
Method 3 – Use Garmin Connect Web
Step 1: Open your favorite browser on your PC and Visit Garmin Connect's website.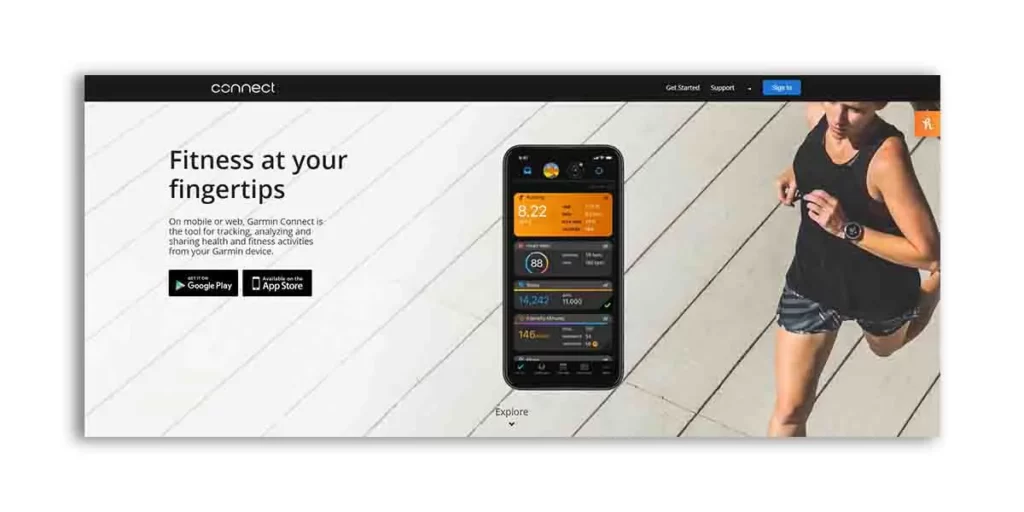 Step 2: If you already have a Garmin account, sign in using your e-mail id and password. Or, create one if you haven't already.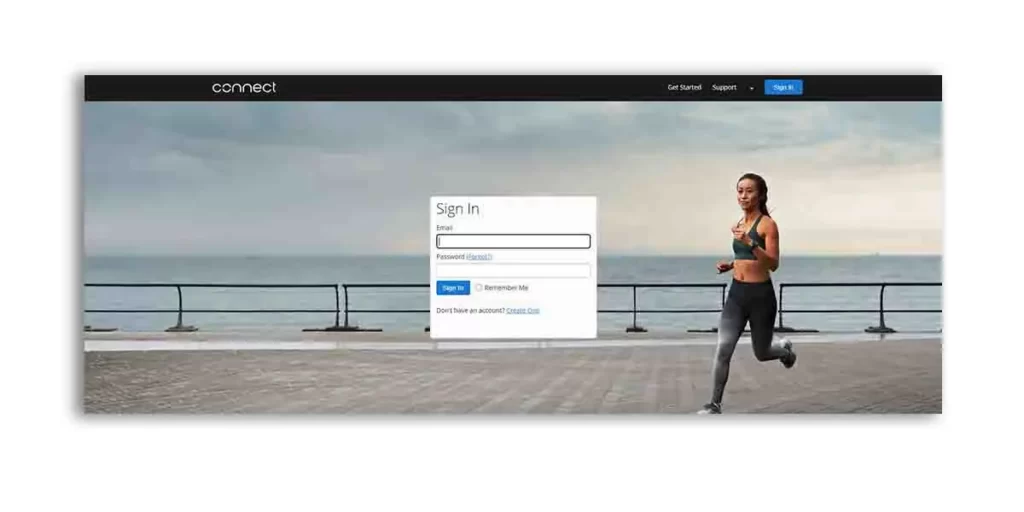 Step 3: Once logged in, you'll have your dashboard. There will be an option to add a widget. Click on the '+' icon.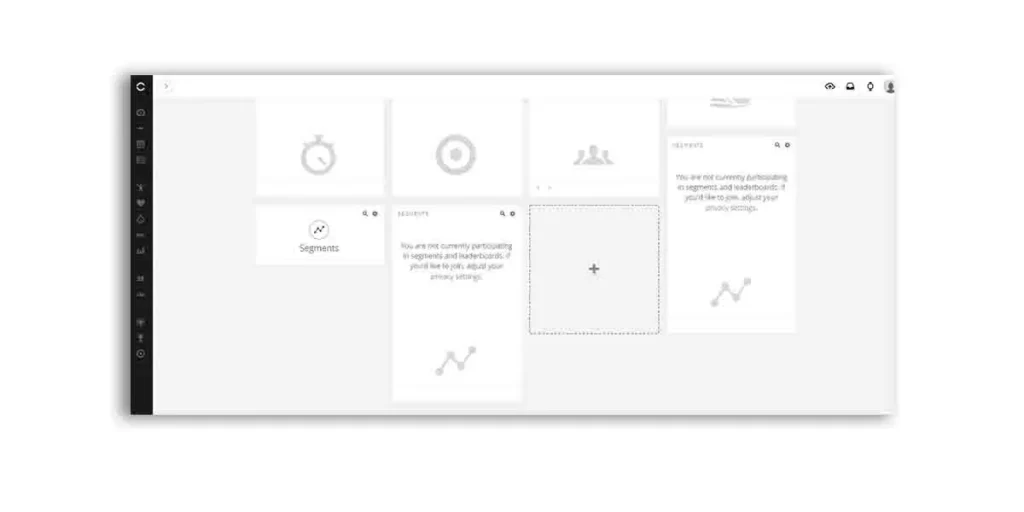 Step 4: From the add-to dashboard menu, Select Segments > Click on the Settings icon located at the top right corner of the widget > Select Use Strava Segments > Connect with Strava.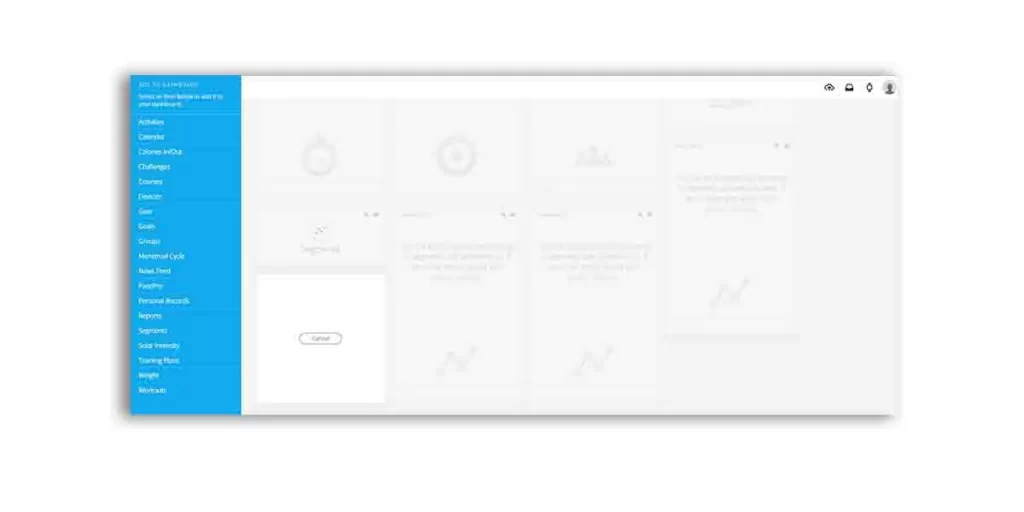 Step 5: Once selecting Connect with Strava, it will ask your permission to authorize by agreeing on terms and conditions. Click on Agree to continue.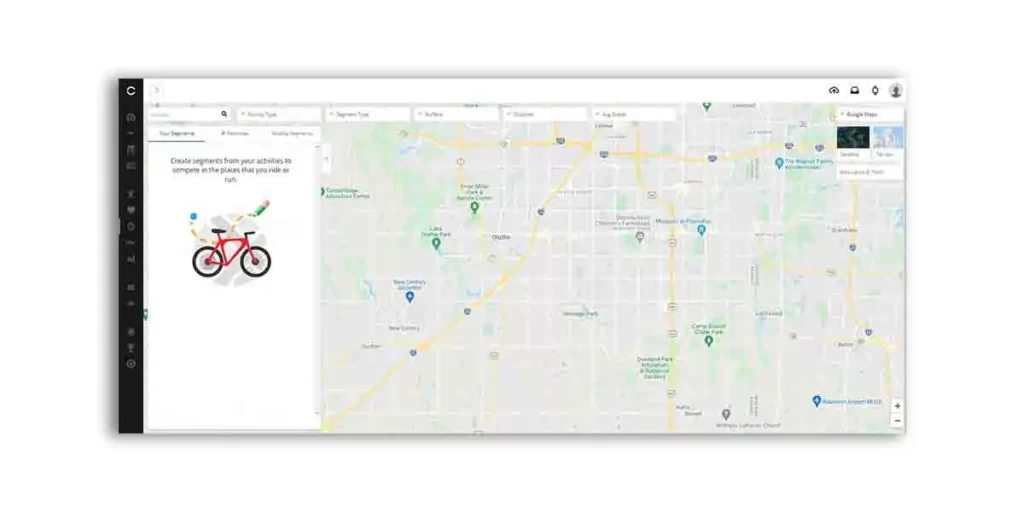 Congrats! You have successfully connected Garmin to Strava. If this doesn't work, try the third method below.
Tips to Fix Garmin & Strava Sync Issues
Check System Status
Strava and Garmin will not sync if either of their servers is busy. During peak hours, people around the world start uploading their activities at the same time, which leads to slow & busy servers. You can wait or use the file upload option to manually export the original file. 
If you wish to wait for the servers to become online, keep an eye on their status here:
Check For Failed Connection
As discussed in Garmin & MyFitnessPal sync issue, It is possible to encounter improper data syncing even after a successful connection. In most cases, this is due to technical errors during the syncing process. Check whether the connection was unsuccessful so that we can take further action.
You can check this by:
Logging Into Strava: Log In Strava > Click Profile Icon (top right) > Select Settings > Click on My apps (My Apps option won't appear if no device is connected). To check if Garmin is connected, you'll notice a "Revoke Access" option near Garmin Connect.
Check Permissions
Denied permissions are often a cause of problems when syncing Garmin and Strava. Make sure you have not denied any permissions that are causing the trouble.
Open Garmin Connect > Go to Settings > Check that the "Activities" permission is enabled.
Open Strava > Go to Setting > Select Data Permissions > Check if you have allowed access.
Disconnect & Re-connect
The most effective solution is to re-link Strava and Garmin. This always works. However, you should first disconnect your Strava and Garmin accounts.
Follow these steps:
Visit Strava > Sign In > Go to My Apps > Under Garmin Connect Select "Revoke Access" from there.
Once disconnected, repeat the connection process again by refering any method mentioned above.
Similar Garmin Connections