Garmin is one of those companies that doesn't hang back to manufacture feature-packed smartwatches for their users. These features may include storing music, contactless payments, GPS function, and app support too.
Talking specifically about apps, Garmin users have access to a vast collection of watch apps from Garmin's Connect IQ store. 
Connect IQ store is the official destination to download popular apps, widgets, and custom watch faces. If you're a Garmin user looking for some exciting apps to try, then I got you.
In this post, I have handpicked a few apps from the crowd that you should be using in your day-to-day usage, including games & widgets.
Note: You can visit the app page to check compatible Garmin series info. However, It is recommended to have any latest Garmin Watch models listed below:
Forerunner Series
Fenix Series
Venu Series
Vivosmart Series
Vivoactive Series
9 Best Garmin Watch Apps
Spotify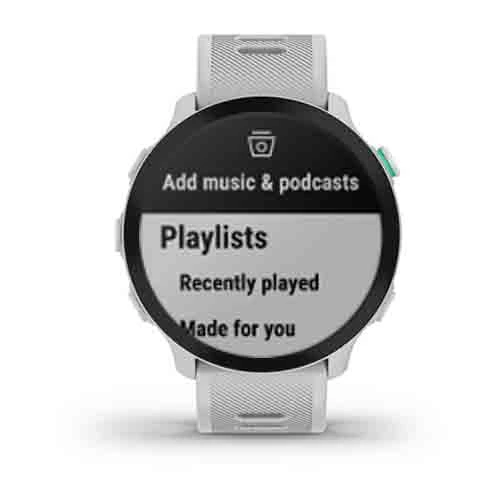 Whether you are into music or podcasts, Spotify is the ultimate source for the purpose. There are tons of music apps out there, but when it comes to Spotify, it works amazingly for playlisting and song recommendations.
Garmin users require a Spotify premium account to access playlists, albums, and podcasts on their watch. Thankfully, Spotify has managed to provide various plans for different users. If it's your first time with Spotify, try 30-days free trial before paying.
The good part is you can connect any wireless headphones with your Garmin and listen wirelessly during workouts.
Hunt & Fish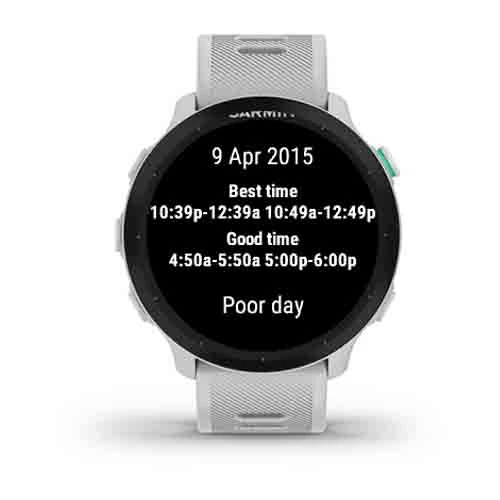 If you're into hunting or fishing, the Hunt & Fish App is proven to be the best companion for you. When it comes to hunting or fishing, you must know the right time to increase your chances of success.
The Hunt & Fish app recommends the best fishing times for the day so that you don't end up with an empty bucket. The app smartly analyzes the sun and moon's rise/set times, then based on your position, it gives you an ideal time to try your fishing skills.
PODCASTS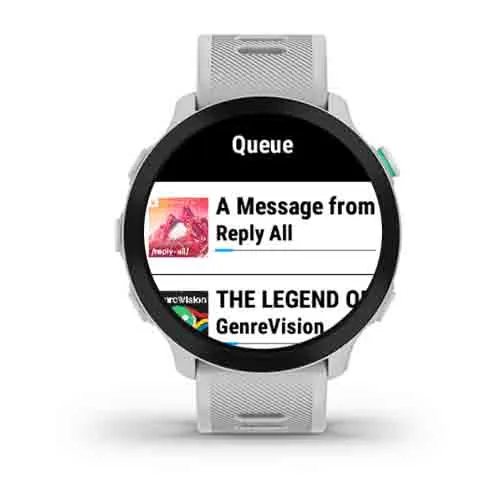 As the name suggests, this app is mainly for people addicted to listening to podcasts. It gives you the option to search & download podcasts of your choice. The best part is you do not need any subscription to use this app.
The app will download the most recent episodes automatically for each feed. For this, Go to Settings > Set Sync Mode to Most Recent > Select Episode Per Podcast (number of episodes to download for each podcast.)
While listening, if ever get distracted, you can directly start from where you left off, thanks to the episode progress tracking feature. By checking & unchecking, you can arrange these podcasts in a queue and enhance your listening experience.
Overall, a must-have for Podcast listeners using Garmin Watch.
AccuWeather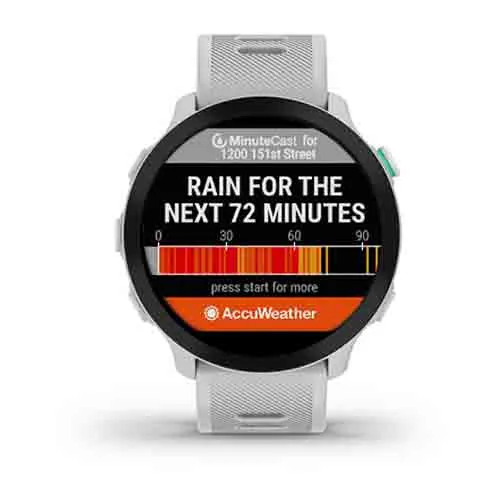 If planning to go out trekking or hiking, it is essential to know how's the weather looking today. Moreover, it isn't easy to predict the weather on your own.
That's why you should use apps to keep up with the forecast.
AccuWeather is one of the best options to keep track of the forecast on your Garmin Watch. This free weather app lets you track live forecasts, predicts start and end times for precipitation, and updates each & every detail.
You will always be updated with the latest data as it automatically refreshes every five minutes to provide you with the most recent forecast.
Find My Car
Have you ever forgotten where you have parked your car? It usually happens if your spatial memory is weak or you might have parked your car in a crowd. Whatever the reason is Find My Car app can locate your car within minutes.
After parking, just start the app to record your vehicle's current location and set an expiration time. When you're complete with your day, the app will guide you back to your car with the help of a directional arrow. How cool is that?
While on the way, it tells you the distance remaining to reach near your car, shows a directional arrow to follow, and even works when the app is not running. Overall, a unique app that lets you locate your car from the wrist.
Super Bird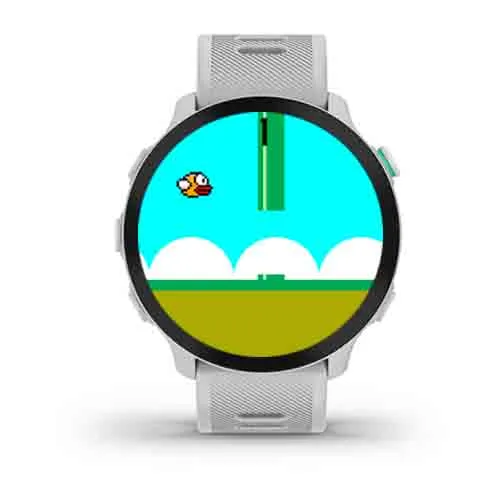 Looking for a game to play on Garmin watch? Generally speaking, we often get bored while traveling because we have nothing to do much interesting. But luckily, if you are using a Garmin watch, you can try out games from Garmin's connect store.
Super Bird is one such game that can easily kill boredom and keep you active on your journey. The concept is quite simple, you'll be controlling a bird, flying between green pipes. Your one job is to protect that little bird from hitting.
The more you save the bird from hitting, the more score you earn. Take a note that; this game isn't touch screen compatible. You'll be using buttons on the watch to control it.
Math Calculator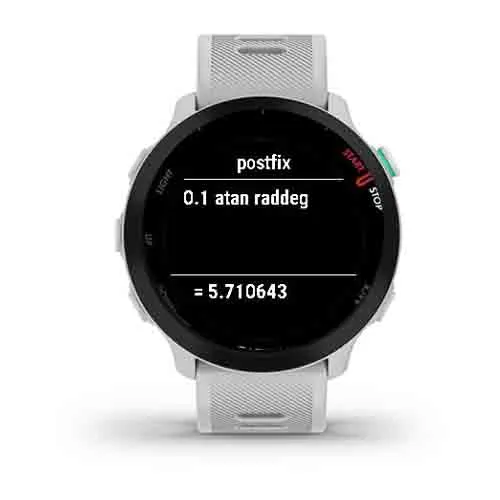 Imagine having a calculator on your wrist; you don't have to take your phone out of your pocket to do a simple calculation. Since the watch stays on your wrist, it gets convenient to do calculations even on the go.
Even when shopping or doing homework, a calculator on your wrist can come in handy to do a quick calculation. In Garmin Watch, the math calculator app lets you solve math equations with a few button taps.
Back Button: Get access to math operations or math constants. Even functions as clear and delete button.
Press & Hold Menu: Exit, switch between Traditional, Prefix and Postfix modes.
Up/Down Button: Rotate between digits and decimal point.
Start Button: Add new digit to the last number or add a new number to the expression.
Wikiloc Trails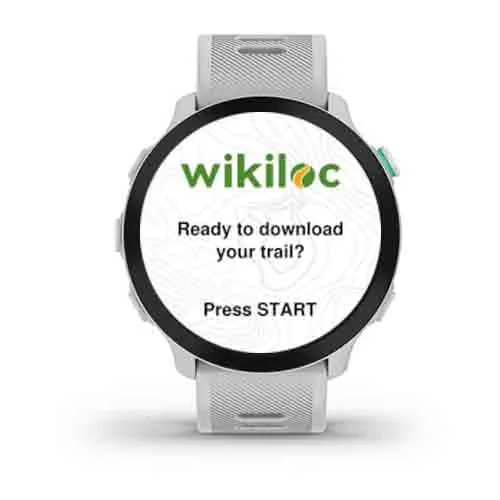 If you are an outdoor dweller, WikiLoc Trails is going to excite you the most.
With WikiLoc Trails, you can discover millions of pathways for trekking, hiking, cycling, running, and other activities shared by other outdoor dwellers around the world. There are several maps that you can save offline for your outdoor adventures.
The mobile version of this app lets you record your routes and share them with the world just like others do.
For a better experience, go with Wikiloc's premium account available as an in-app purchase within the free App. Most interestingly, with premium account access, find the best trails created by people near you.
gStocks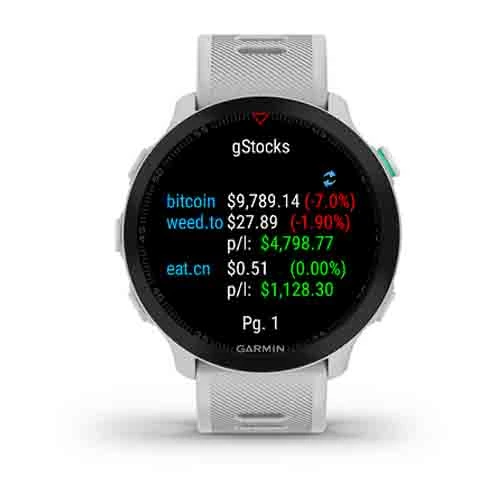 Keeping track of your financial portfolios is essential.
What if you can do it from your wrist 24/7? gStocks app for Garmin watch lets you keep track of share prices and cryptocurrencies wherever you go. It has partnered with Yahoo and popular exchanges like CoinGecko to provide you with accurate market prices.
One downside is you cannot participate in trading activities. It is only for tracking market changes and prices. Also, this app needs a payment, but thankfully, the developers managed to provide a one-month free trial before purchasing.
Get More For Garmin