I have to confess when I bought my first Fitbit Smartwatch, I was a fitness freak so the primary purpose of buying a Fitbit was justified. I kept a record of my sprints, steps covered, calories burnt, and all the other stuff fitness-conscious freak can relate to.
One day when running a sprint, I saw my friend using headphones and tapping on Fitbit, I thought to myself, how can he listen to music on Fitbit? When I asked him, he was surprised at my ignorance and told me that a Fitbit can do way more than just be your fitness partner.
There are over thousands of apps on Fitbit's gallery store that you can install on your Fitbit. After hours of browsing through Fitbit's gallery, I found some exciting apps that every Fitbit owner will love to have.
Let's Check On the List!
Can You Install Apps On your Fitbit?
Yes! You can install apps on your Fitbit and there is a wide category of apps on Fitbit's Gallery Store that is supported to make your experience of using Fitbit more than just a fitness tracker.
There are many apps that you can download for your Fitbit smartwatch. First, you need to download Fitbit App from Apple's App Store or Google's Play store to add your device.
Once downloaded the app, you will be asked to make an account on the Fitbit app. Once done, you can follow these steps to download apps on Fitbit's Gallery store:
Click the profile icon on the left corner of your app. Select device.
Hit Apps then select All Apps. It'll take you to Fitbit's app store where you can browse many apps.
To install an app, simply click on the Install button.
How about if we give suggestions for some of our favorite apps?
9 Best Fitbit Apps That You'll Love to Have!
Pandora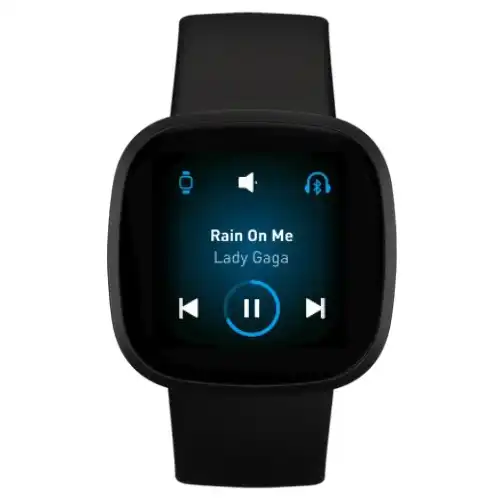 No one likes to open a pandora box, but you will love opening Pandora (minus box) app on your Fitbit device. Pandora is a collection of top stations, or you can choose from curated workout stations. Music is directly synced to Fitbit, and it has a Pandora subscription, exclusively available for US customers.
Spotify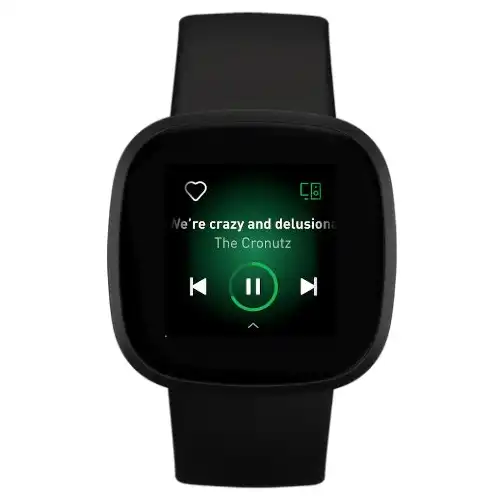 Who doesn't love music especially when millions of songs can be played on your wrist? Also, you can choose to listen to hundreds of podcasts as well. Spotify on Fitbit Versa Family, Fitbit Ionic, and Fitbit Charge 4, require a Spotify Premium account. Also, using your Fitbit tracker or smartwatch, you can control Spotify Connect devices and play on all the related gadgets using our Fitbit smartwatch.
TRX Training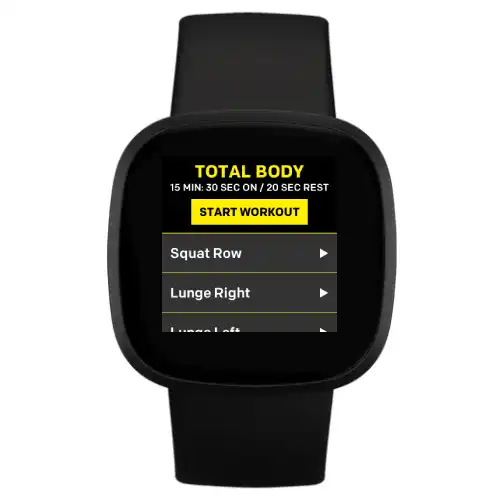 The TRX Training Fitbit App is useful for users who don't know much about working out and wants to learn the basic and gradually level up. TRX training app is bundled with videos and has watch haptics and strap length direction. The workout mode can be used anywhere and anytime.
It has four different workouts, and you can preview the example of every workout so you can perform exactly as directed. It has a buzz feature as well that lets you know when you can start working and similarly it buzzes again when you need to take a rest.
Home Connect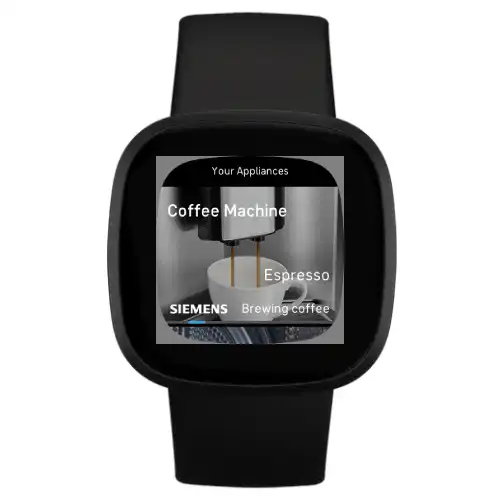 Imagine you are working out and your espresso spills over in the coffee machine. You turned on the washing machine, but it somehow got turned off and after a time you came home, with no result. Home Connect makes sure that you never face such issues or any other that you may come across.
Home Connect simply connects to your smartwatch or tracker and you can simply control your smart appliances. Being an open platform should make you feel at ease as it works with all the smart appliances brands, so you don't feel compelled to buy appliances of just one brand.
Starbucks Card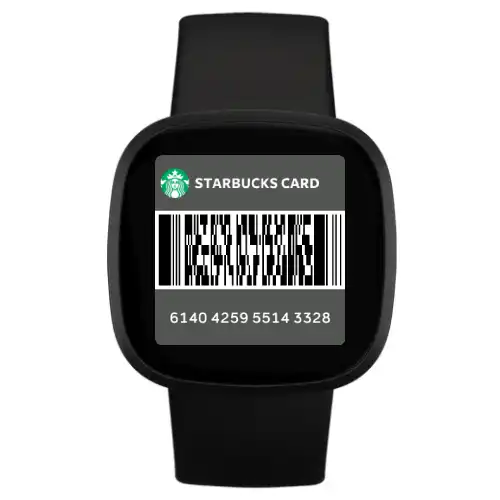 How about Starbucks coffee before going to the office or when there is a breeze, your mood just says so. How about eliminating the need to take out a card or smartphone again and again?
Instead, you just add a Starbucks card to your Fitbit smartwatch or tracker and just tap on the screen to pay whenever you are inside the Starbucks store.
How to Add Starbucks card to your Fitbit:
Install the Fitbit Starbucks Card feature
Click on settings
Add your 16-digit Starbucks Card number.
To-Do List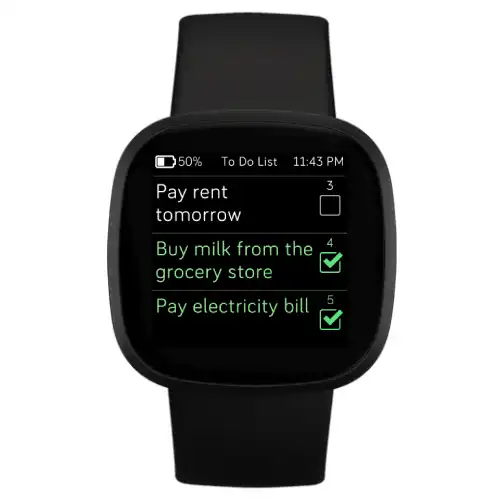 Notebooks are thing of the past or even if they are not, you can't take them all the time around, and then you need a pen as well. What if there was an app for that so whenever you have a novel idea or just want to jot down important information, you just open the app and do it?
To-Do List is an app that allows you to add up to 50 entries of any sort of information. Stop worrying about your grocery list when you leave your home now.
Flappy Bird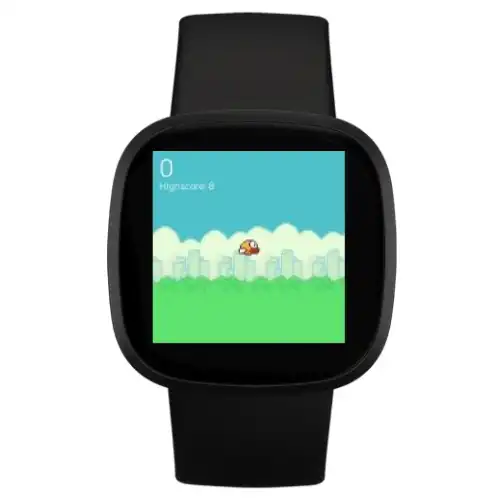 We won't be surprised if you confessed to being addicted to Flappy Bird. We just know how addictive this game is. Well, you can play a rough recreation of Flappy Bird on your Fitbit smartwatch as well. The play is simple, all you need to do is tap up for the jump or tap down for the bottom.
Flipboard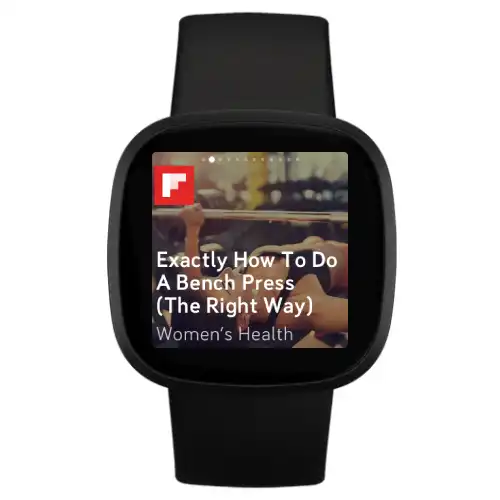 Flipboard curates the best stories on any topic but if you select health then it will especially curate all the news related to fitness and more, all in one place. Exploring stories that you care about should be at the tap of your wrist and Flipboard exactly does that.
Flights Near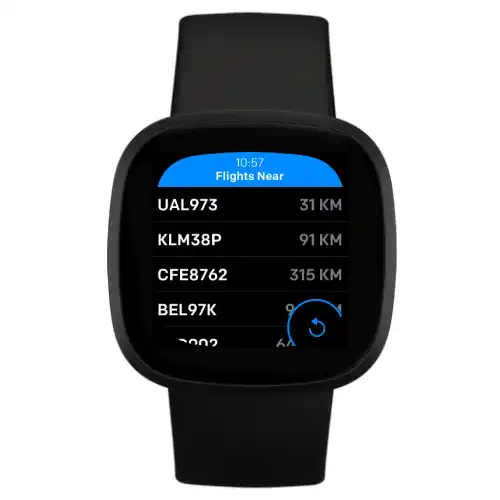 Why look towards the sky when you can have flights on your wrists? If you are wondering what flight just flew over or where is it going? The flights Near app gives you an answer by showing you a list of the 5 closest flights near your position. All you have to do is just tap on the flight to get all information available.
---
Read More On Fitbit