As someone who has always used the Waze app on my iPhone for the best traffic routes, and to find parking, and on top of that used the Waze app to listen to music and podcasts within the app.
When I bought my first Apple Watch, I hadn't the slightest idea that the Waze app is not available on Apple Watch's Store although both iPhone and Apple Watch are of the same ecosystem.
I was surprised, but one can't do much about it. As a techie-conscious person, I found some solutions and alternatives, which I will share here. Let's dig to find out more!
Related Post | 5 Best Apple Watch Compatible Navigation Apps
What Is Waze App Used for?
Waze is a community-based turn-by-turn traffic and navigation app that is used by drivers all over the world. The app connects drivers where they share their experiences to improve each other's driving experiences. As the first social navigation tool, Waze is used for traffic, police, and other alerts.
With live traffic updates, drivers can change their routes to avoid further congestion and save time.
Does Waze Work with Apple Watch?
No, Waze does not work with Apple Watch. But there are other navigation alternatives available that work with Apple Watch. The best alternative is Google Maps.
It may seem surprising that Waze is not available on Apple Watch. Some think that as Waze is owned by Google, so they may not want to do all the labor just to support the competitor's products while some assume that Apple is itself behind not allowing the app on its Watch Store.
Your guess is as good as mine at that point, but we can't live on guesses when we need navigation and traffic updates when driving. So, cutting to the case, I'll outline Waze alternatives that are readily available.
List of Waze Alternatives for Your Apple Watch
Google Maps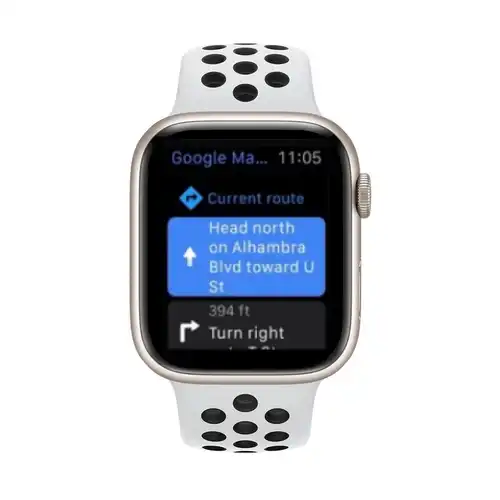 Google Maps provides real-time GPS navigation, traffic and transit updates, and addresses of businesses and services on your Watch screen so you can select the desired location, and Google Maps then guides you with turn-by-turn navigation. Google Maps can also tell about what time businesses and services open and their close time so you can schedule your journey with its ETA feature when you hit the road.
How to get Google Maps on Apple Watch
To use Google Maps on your watch, turn on the location services.
Make sure that your Apple Watch has WatchOS 5 or later.
The app doesn't allow us to seek new directions directly. So, first, you have to use it on your phone, then on your Apple Watch.
Official Guide | Use Google Maps on your Apple Watch
Apple Maps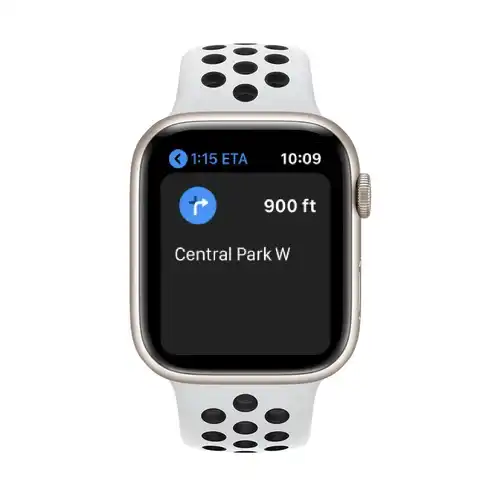 Apple Maps is a native navigation app for Apple's ecosystem, and it is available on all Apple devices. Using Apple Maps, you can track traffic routes and any probable accidents on the road. And on top of that, Apple Maps also features its native Siri service can be used as a command for direction guides.
Yandex Maps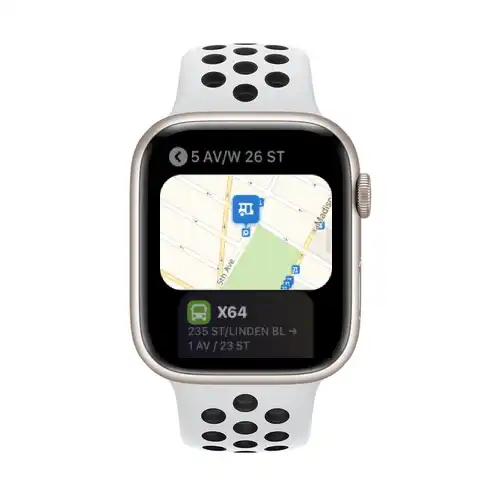 Unlike Sygic GPS navigation, Yandex Maps and Navigator can be directly downloaded on Apple Watch. Using the app, you can search for addresses and locations, both online and offline.
The app is specifically designed for businesses and services as it prides itself on having the largest relative data about business operations. Yandex app can also tell you about the parking layer with accurate location and cost of official parking. You can also download the maps for specific cities to use them offline.
Magic Earth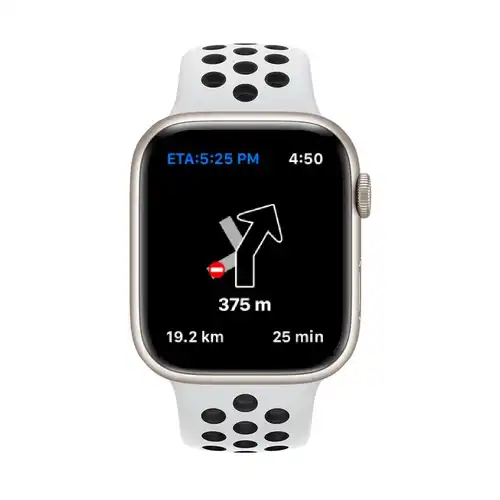 Magic Earth provides navigation with driver assistance, and it also supports Apple's CarPlay. It uses OpenStreetMap data and a search engine for optimized routes.
You can save on your internet costs by downloading offline maps. Magic Earth also has driver Assistance features that warn the drivers about accidents ahead, and recordings can also be made when Apple Watch is synchronized to iPhone and the smartphone is on a car mount in landscape mode.
Sygic GPS Navigation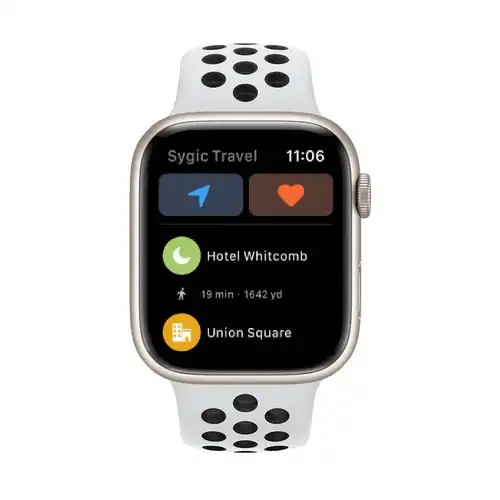 Sygic GPS Navigation is a GPS navigation app that supports offline maps as well. It has a voice-guided GPS navigation feature which makes it a lot easier while driving. It even offers pedestrian GPS navigation with walking directions and nearby tourist attractions.
Although Sygic GPS navigation is not directly available on Apple Watch if you download the app on iPhone, the app gets installed on Apple Watch automatically with the same default settings. Also, it synchronizes your planned trips and favorite routes to Watch immediately.
Waze Vs Apple Maps: Which Is Better?
When it comes to Waze vs Apple Maps, both apps offer unique features and are distinct from each other. Let's see, which one is better. Apple Maps has a material and fluid design with an option for 3D flyover mode. Also, as per Apple's privacy policy, it doesn't collect any data.
Apple Maps also offers Air quality reports and temperature readings on your Smartwatch. Whereas Waze has a pleasing-to-the-eye design with bright and colorful icons. Its traffic conditions are crowdsourced due to its being a social tool of navigation for better routes.
You can play music or listen to podcasts while navigating and it also has a web version.
Wrap Up
Although Waze is not available on Apple Watch, our comparison holds that Apple Maps is a tame version of navigation when compared to Google Maps or Waze app. As the Waze app is not available for Apple Watch, this all makes it a lackluster choice all of a sudden.
That's why we have given the best possible alternatives to the Waze app that you can download on your Apple Watch. We would love to know which Waze alternative you are going to use.
---
Read More On Apple Watch