Apple Watches have revolutionized lives as it has become an essential part of everyday life. GPS is one of the most critical features of the Apple Watch. With a built-in GPS, maintaining health & fitness is easier now as they track movement and location in real-time giving you giving accurate data about the workout.
Also, most smartwatches are capable of navigation as well with a built-in GPS, so you don't need to ask strangers in the street or check your smartphone again and again while driving.
Let's See What Navigation Apps Apple Watch supports!
Does Apple Watch Support Navigation?
Yes, Apple Watch supports navigation even if your iPhone isn't around. To use navigation, make sure our Apple Watch is connected to Wi-Fi or cellular.
There are many navigation apps available on Apple's App store to download. To download the navigational app, follow these steps.
Press the Digital Crown to go to the home screen, then click on App Store.
Click Search to find apps that you want to download.
Tap on the Get option.
When prompted, double-click the side button under the Digital Crown to install the app.
Now you know the procedure to download the app, we have some suggestions for navigation apps.
Let's find out!
5 Best Apple Watch Compatible Navigation Apps
Apple Maps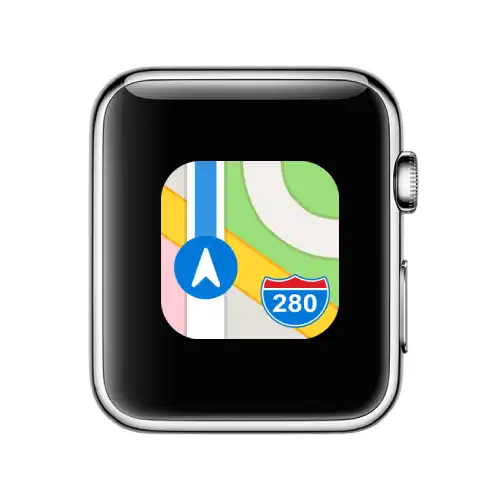 When something is cooked at home, it is always fresh, hygienic, and delights the taste buds. The same holds for Apple Maps as it is native to Apple Watch. The app is best optimized for Watch devices and besides tapping, it has voice-guided turn-by-turn navigation for driving, cycling, or walking.
Apple Maps updates real-time about transit schedules and if you subways to travel, then it can give you the shortest route to catch your next train. Apple Maps also has a real-time update feature for traffic situations and any unforeseen road closures.
Google Maps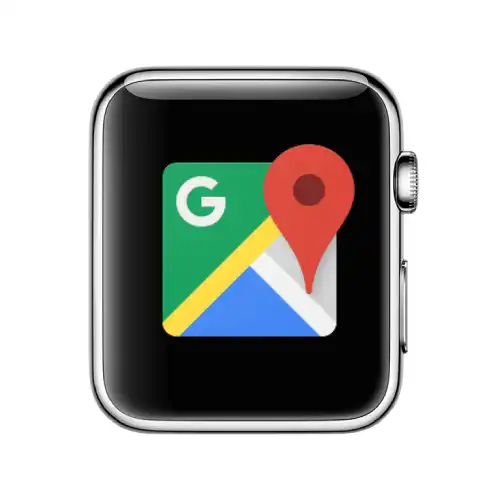 Google Maps can also be downloaded to navigate your surroundings. You can use Google Maps on your iPhone and Apple Watch together or just on Apple Watch to see directions for specific routes, take you home or to work, get somewhere by car or by foot, and get an ETA for your current trip, all on your wrist.
Google Maps even tells about when a restaurant opens or business opens, where to contact them and what people are saying about them in the review section.
Here's How to get google maps on Apple Watch
To use Google Maps on your watch, turn on the location services.
Make sure that your Apple Watch has WatchOS 5 or later.
The app doesn't allow us to seek new directions directly. So, first, you have to use it on your phone, then on your Apple Watch.
City Mapper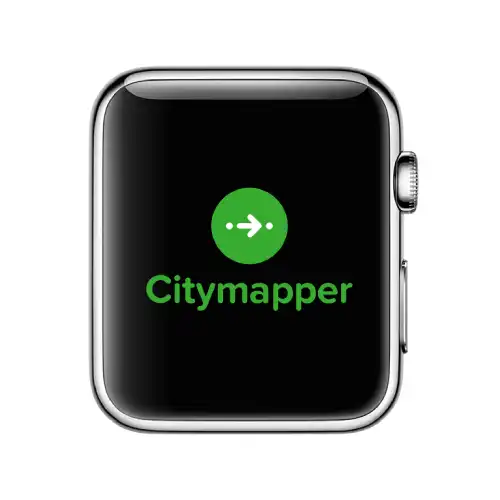 City Mapper has a unique feature under its sleeve as using this app you can compare your travel options in real-time across all available transport modes. City Mapper lets you navigate around the city with turn-by-turn directions for all of your public transport, walking, cycling, and scooter trips.
It also gives cab fares after comparing them with all the available cab ride services so that you can save money! You can personalize your city by saving your home, work, and other favorite places so that the next time app gives the best Live wait times, routes, and Estimated Times of Arrival (ETAs) for all of your trips.
Magic Earth Navigation & Maps
Magic Earth Navigation & Maps lets you find the best route to your destination and that too without an internet connection. For that purpose, Magic Earth uses OpenStreetMap data to offer you the optimal routes for driving, biking, hiking, and public transportation. It has 2D, 3D, and Satellite map views.
This app also utilizes the magic of AI using AI DashCam which features Driver Assistance warnings and Dash Cam functionality. AI DashCam can help you in avoiding collisions and accidents with Driver Assistance warnings and these warnings include Headway Warning, Forward Collision Warning, Lane Departure Warning, Leaving Lane Warning, and Stop and Go Assist.
Yandex Maps & Navigator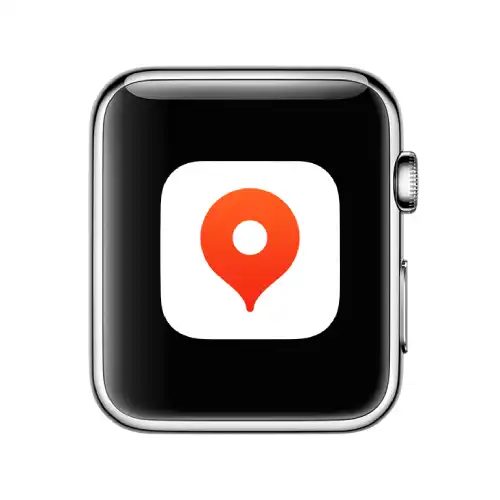 You don't need to search for an address or the best places nearby on Google anymore when Yandex Maps can do an in-app wonder. It also provides information about almost all types of organizations and helps you reach your destination by car, public transport, bike, or on foot based on current traffic conditions.
It can give you update about real-time location and arrivals of all modes of public transport. It also has a unique feature where it tells you about the parking layer with the location and cost of official parking.
You can also download the maps for specific cities to use them offline. When navigating, the Yandex app can also give you update about the weather.
Final Thoughts: Which One We Recommend?
We all make choices at some point so why not make a choice about which is the best one? In our opinion, Google Maps stands out for Apple Watch even Apple Maps. And there is plenty of reason which attest to this fact as Google Maps has a vast amount of data available.
It sources its vast collection of information gathered from businesses, websites, users, and more, and is the biggest search engine. If you need to find out when a business or restaurant opens, contact them and what people are saying about them, all will be shown within Google Maps as Google takes things a step further by listing everything it has about a location, contact, and routes.
Google shows information Apple doesn't, like delivery options, popular times, in-line menus, and many other features that Apple Maps lack. When it comes to giving information related to transit, Google's crowdsourced data and time give it an advantage over Apple Maps or any other navigation app.
If you have any other difference that you can point out, you can always write in the comments.
---
Read More On Apple Watch