I love playing games on my Apple Watch. It's a great way to stay entertained while I'm on the go. There are so many different genres to choose from, and you can always find a game that's just right for your mood.
As the Apple Watch is always with me, I play games whenever there is a few spare minutes – even if it's just for a quick round or two. Best of all, new games are being released all the time, so you never run out of fun things to play. If you're looking for gaming fun, this list covers you the most.
Let's take a look at some of the best new Apple Watch games available right now.
9 New Apple Watch Games: Fun To Play
Apple Watch users, strap in! You're in for a treat because we've got some new games to play. Whether you're looking for something action-packed or something more laid-back, we've got you covered.
Ice Hockey Pro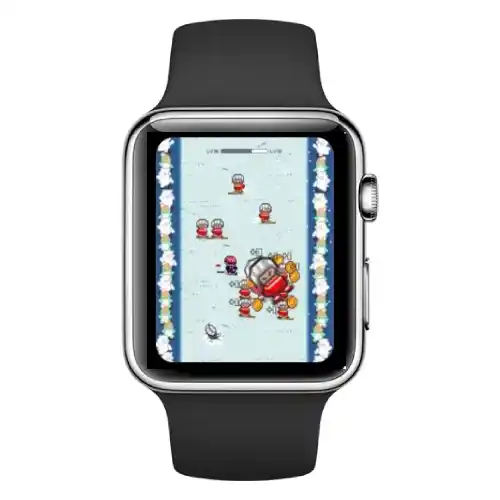 Ice Hockey PRO is an Apple Watch game that lets you control a virtual hockey rink with your watch. You can choose from three different game modes: normal, hard, and expert. In each mode, you must use your watch to hit the puck into the opponent's net.
The game tracks your progress and scores you based on how many goals you score. Ice Hockey PRO is a fun and challenging way to test your skills with your Apple Watch. The best part is that you can track your progress and compare your scores with friends.
So strap on your Apple Watch and put on your skates – it's time to hit the ice!
Fish In A Watch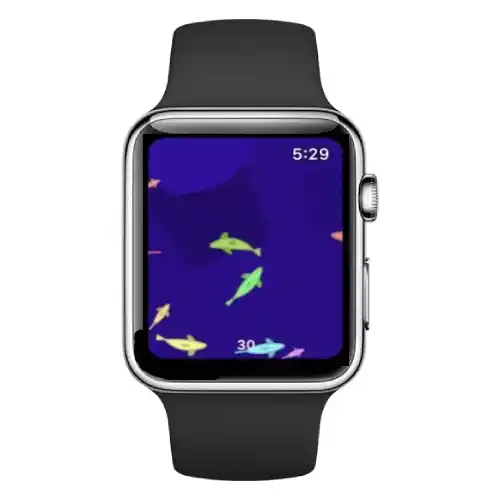 Fish in a Watch is an Apple Watch game that challenges you to outswim the competition. The objective is to avoid being eaten by bigger fish and consume smaller fish to grow. You can steer your fish by turning the Apple Watch crown back and forth, or by swiping on your phone.
The game features vibrant graphics and easy-to-use controls that make it perfect for all ages. And with Leaderboards and Achievements, you can track your progress and compete against friends.
Jupiter Attack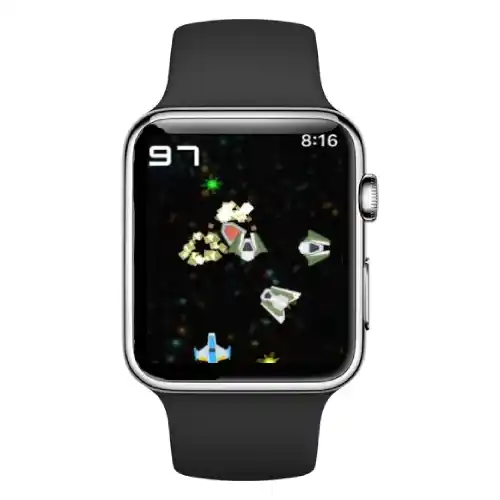 Apple Watch is the perfect platform for Jupiter Attack, a retro-inspired arcade game that puts you in control of a lone spaceship fending off an alien invasion. Using the Watch's Digital Crown, you'll navigate your ship through waves of enemy ships, blasting them out of the sky with your laser cannons.
Collect power-ups to upgrade your ship's weapons and shields, and see how high of a score you can achieve before the aliens overwhelm you. With its simple yet addictive gameplay, Jupiter Attack is a must-have for any fan of classic arcade games.
Air Hockey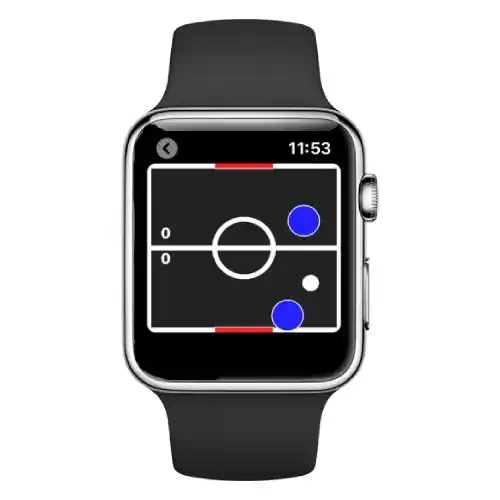 Who said you need a big screen to enjoy a game of air hockey? With this minimal Apple Watch game, you can enjoy all the excitement of air hockey right on your wrist! The sleek design makes it easy to keep track of the puck, and the simple controls make it a breeze to play.
Whether you're challenging a friend or trying to beat your high score, this game is sure to provide hours of fun. So why wait? Download it today and start playing!
Tap to Dash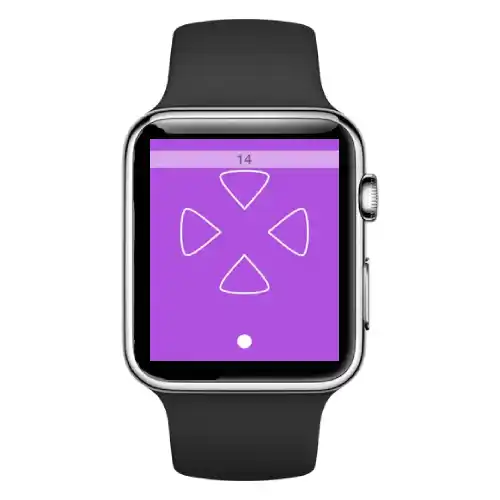 Tap to Dash is one of the perfect ways to kill a few minutes (or hours) when you're bored. The premise is simple: tap to dash through obstacles, collect coins, and use them to unlock new characters.
Choose from a wide range of characters such as sparrow to helicopter, parrot, and even a robotic bird. The game is quick and easy to pick up, but it's also surprisingly addictive.
The levels get progressively harder the further you get, but that just adds to the challenge. Tap to Dash is worth checking out if you're looking for a fun and challenging game for your Apple Watch.
Slab Builder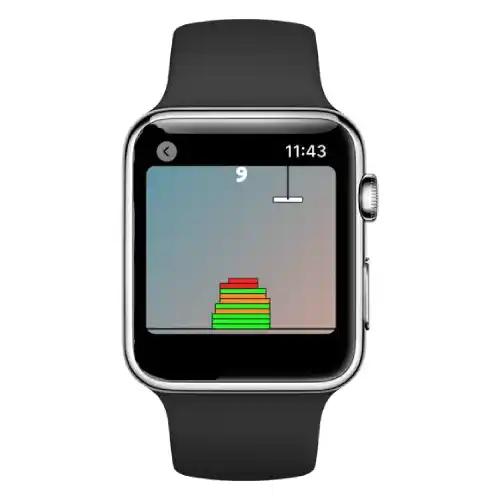 Slab Builder is an Apple Watch game that challenges you to stack slabs as high as you can. The game is set on a newly colonized planet, where the locals have learned to build quickly and efficiently.
Your goal is to stack more slabs than your friends, and you can do so by sending your score to the Game Center leaderboard. The game tests your reflexes and stacking skills, and it's also a lot of fun.
Lifeline: Whiteout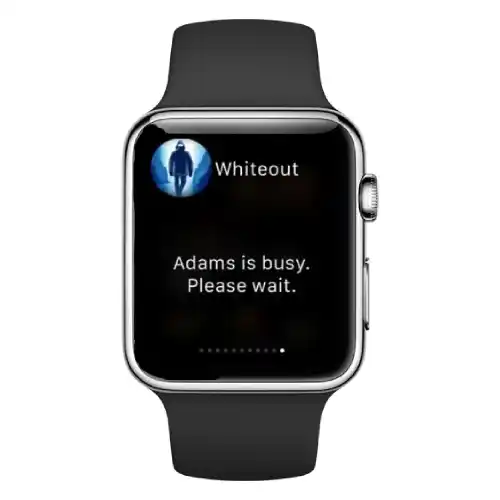 Lifeline: Whiteout is an Apple Watch game that will keep you on the edge of your seat. In it, you play as a lost adventurer who must rely on your guidance to survive in a frozen wasteland. The story is full of twists and turns, and your choices will shape the outcome.
The game is also very replayable, as different choices lead to different stories. Whether you're looking for a pulse-pounding thriller or a heartwarming adventure, Whiteout is sure to deliver.
With stunning graphics and an immersive storyline, Lifeline: Whiteout is a game you won't want to miss. So grab your apple watch and see if you can guide the lost adventurer to safety!
Tubesnake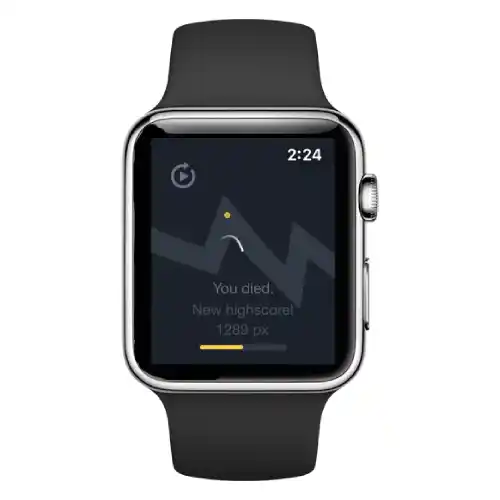 Tubesnake is the highly addictive game for Apple Watch we've all been waiting for. Guide your pixel through the map by using the crown on your watch and beat your friends' high scores!
The gameplay is simple yet challenging and can be played with one hand, making it the perfect game for those with little time on their hands. The colorful and minimalist graphics are easy on the eyes and the soundtrack is equally as pleasing.
Whether you're waiting in line or taking a break from work, this game is the perfect way to pass the time. So what are you waiting for? Download Tubesnake and start playing today!
Mindkeeper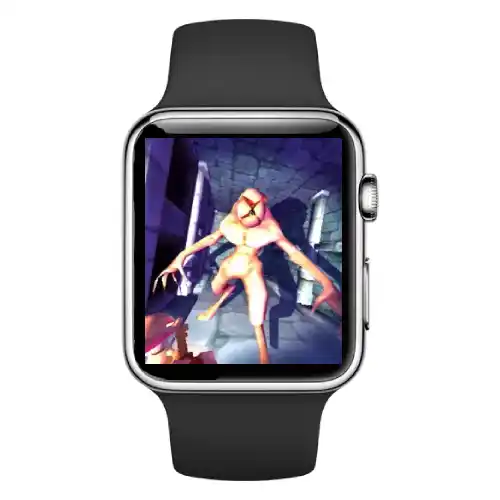 Mindkeeper for the Apple Watch is an exciting new game that takes you on a journey into the world of strange and imaginary creatures. With high-quality graphics, real-time lights, shadows, and an immersive atmosphere, it's a game that will challenge your mind and keep you entertained for hours.
The simple and intuitive controls make it easy to get started, and the haptic vibration feedback lets you feel the action as you play. With its exciting puzzles, challenges, and mysteries, this is a game that you won't want to put down. So strap on your Apple Watch and get ready for some mind-bending fun.
These games are sure to keep you entertained while you wait in line at the grocery store or take a break from work. So, what are you waiting for? Start playing!
---
Read More On Apple Watch