Concerned about my fitness, I have been using smart bands for a very long time. As Whoop launched last year, out of curiosity I switched from Apple watch to a Whoop strap.
The past few months of continuous use of the Whoop strap have made me realize that Whoop has raised the bar of smart bands. Whoop is not like just another smart band that collects your heart rate and shows few basic information.
Its sensors collect five metrics heart rate, resting heart rate (RHR), heart-rate variability (HRV), skin temperature, and blood oxygen levels (SpO2) at the rate of 100 measurements per second, which makes it capable of showing even minute changes in our bodies.
After using my Whoop Strap for several months, I found many benefits. Out of them, I am listing nine amazing advantages of having a Whoop strap in your life.
Let's see them one by one!
Read Later | 6 Whoop Strap Alternatives You Will Love to Have
9 Advantages of Having a Whoop Strap In Your Life
Simplifies Information
If you can't understand the numerous data given by your smart bands it is of no use. But the first thing which impressed me about the Whoop app was the simplified way of presenting information to its users. Whoop collects data and simplifies them into Strain, Recovery, and Sleep records.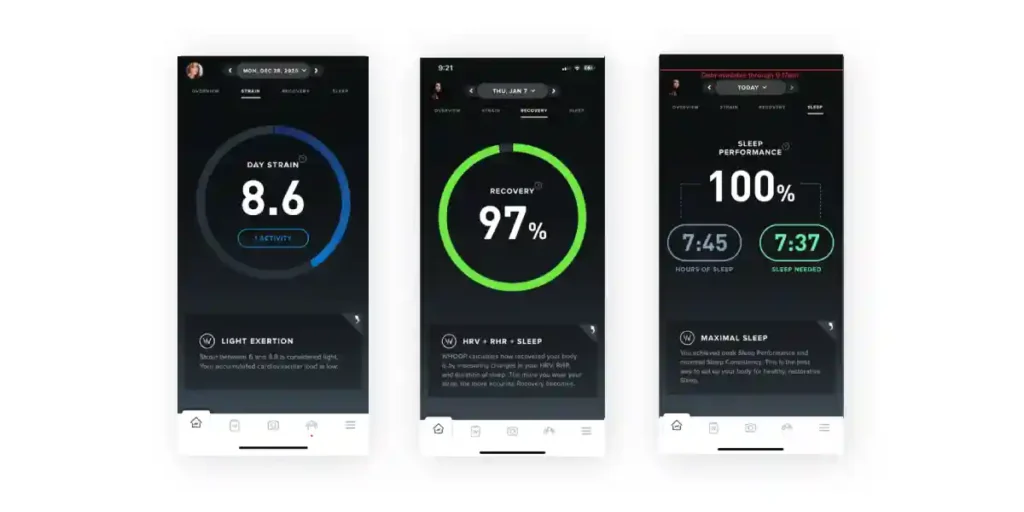 Strain is the efforts put in by you while working out, which is measured on a scale of 0-21.
Recovery tells whether you are fit to start doing activities or you need some more recovery time. It is measured on a scale of 0-100
Sleep records are detailed and accurate data on your sleep performance
Shows In-Depth Data
As soon as you put on the Whoop strap it starts collecting data with high frequency (100 measurements per second) and analyzes your key metrics like HRV and resting heart rate with acute precision. Moreover, Whoop measures and accumulates training activities as well to help you understand when to rest or push.
For instance, Recovery is shown in three different colors, GREEN, YELLOW, or RED, based on the percentage of the body recovered.
GREEN (67-100%): Your body is ready to perform activities and you are well recovered.
YELLOW (34-66%): You need to avoid intense work-out as your body is under recovery mode.
RED (0-33%): Red indicates your body needs complete rest. Due to some life factors such as sickness, stress, and lack of sleep your body is trying to recover.
Automatically Detects Activity
Apart from its simplicity in terms of presenting data about our physiological activities, Whoop makes it easier to use by including an activity auto-detection feature.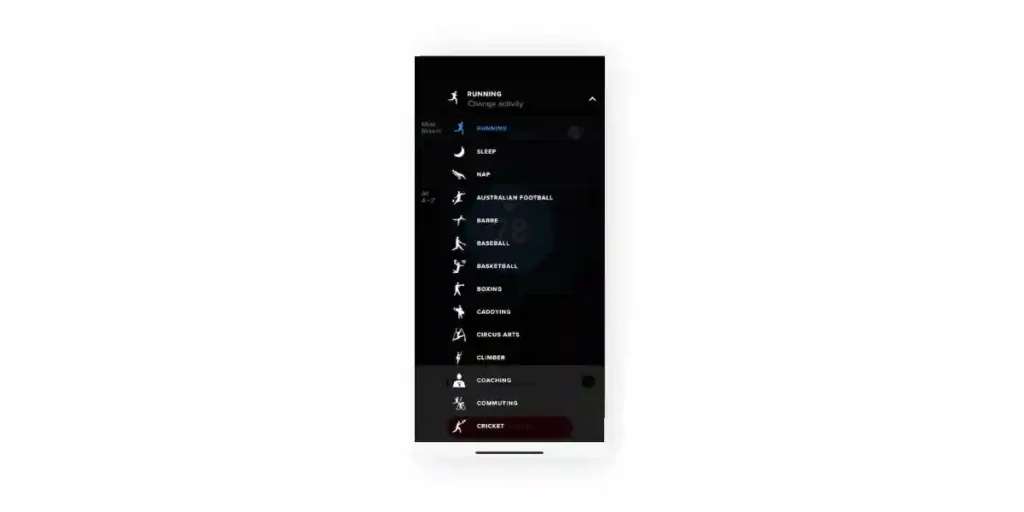 In Whoop you don't log in my activities into the app every time before starting it. It auto detects these activities and logs them in on its own. Whoop has 60+ supported activities, and if our motion matches these activities, it gets logged in automatically.
See Also | Whoop Auto Detection – Sleep & Workouts (Explained)
Decent Battery Life
When a strap offers such vast information about our body metrics its sensors work at a higher rate, which means the battery consumption will be high too. Despite that Whoop performs well enough to give you long hours of battery back-up.
While I was using the Apple watch I had to put it off very frequently from my wrist to get it charged as the Apple watch offers approximately 18hrs of battery back-up.
On the other hand, Whoop gives a massive 5 days of battery backup based on your activity level, which makes it preferable to be used for a long period.
Ease of Charging
The Whoop strap is much easy to charge. Yes, you heard it right! It comes with a wireless battery pack (IP68 water resistant for 4.0) that slides onto the WHOOP strap and charges it.
Due to the lightweight battery pack and sliding feature, you can now charge your strap even when you're working out. This way the hustle of removing your strap every time to charge it has been now completely removed. Sounds Cool, right?
Related | Can You Charge Whoop Without Battery Pack? (Solved!)
Convenient to Wear All Day
The battery included is one-third that of the Apple watch in terms of weight.
To be more precise, the Whoop strap with a battery of just 2.8 grams has no screen, neither does it shows any notification or timing but is designed to be worn 24/7 for non-stop data collection.
It is much light weighted and minimal in size, taking a small space on your wrist.
Better Sleep Tracking
With the very high frequency of collecting data, Whoop is one of the smart bands with the most accurate sleep tracking ability. You get the information about how well your sleep has been in the past few nights.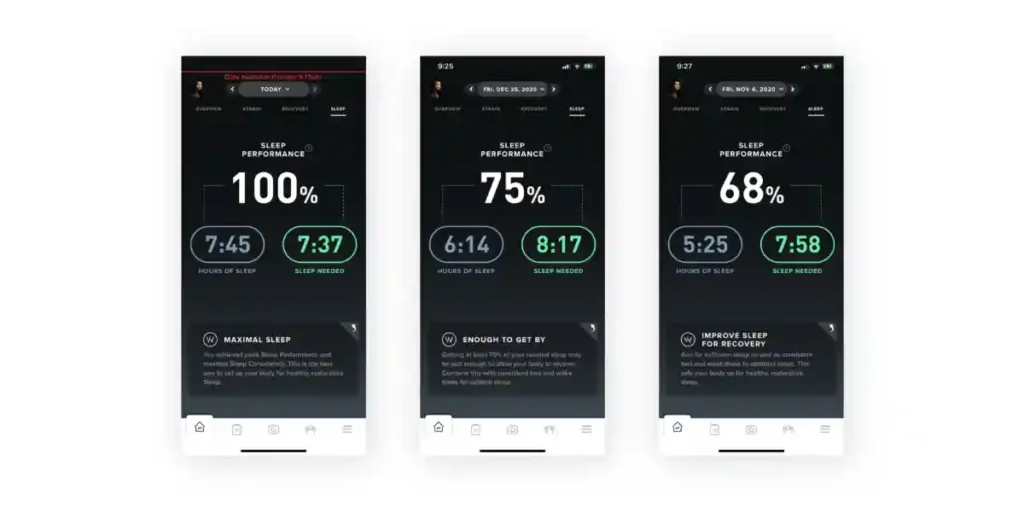 In addition, it tells the amount of sleep you require to recover completely. Accordingly, you can set the alarm to wake up after you achieve the recovery goal. So, it might be the case where you slept less than the average hours but your body gets recovered to an optimum level.
A Community that Motivates
Community feature in Whoop helps to find people with goals the same. One gets to know other users' ways of achieving a set target. Users here love sharing their strain, sleep, and recovery data with people in their community and competing with them in giving the best data of the day.
Overall, this brings a fighting spirit for being the best among all.
Make Better Choices with Whoop Journal
This feature of the Whoop strap is my personal best. The Whoop is extremely personalized for each of its users, so various factors will affect your body differently than others.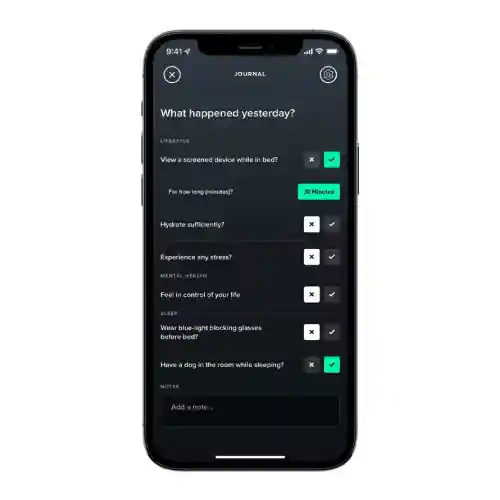 In the Whoop Journals, you can see how your physiological metrics get affected by your behavior by logging in specific choices and behaviors. Such as reading from a book instead of reading from your iPhone and avoiding late meals before going to bed helps you in getting better sleep.
Wrap Up: Is Whoop Worth Purchasing?
After using Whoop for several months, I must say it is not like other smart bands. Whoop gives a clear insight into your behaviors and their effect on your body. Also, using Whoop has surprisingly improved my sleep cycle, providing precise recommendations regarding sleep duration, exercise intensity, and more.   
Well, if you are not into just aesthetics but want to get to know about your body in more depth and can spend a few more bucks on subscription charges then definitely go for whoop.
Explore the wonderfulness of this wonderful strap!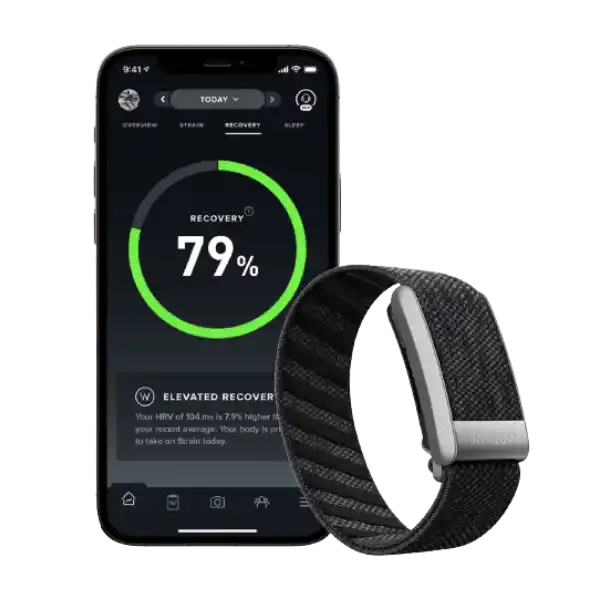 JOIN WHOOP
Looking for A Free Whoop Band? Join WHOOP for as low as $30 and get the new WHOOP 4.0 FREE with your membership.
---
Read More On Whoop