There are smartwatches, then there are fitness trackers. Most of the time people mix up smartwatches with fitness trackers because both tell time and yes! They are worn on the wrist. Although they make look the same physically there is a difference however in functionality and utility.
When one talks about fitness tracking through wearable tech, there are two big names, Whoop and Fitbit who produce fitness trackers. They also have their own ecosystems developed for fitness tracking and goals.
When you buy a fitness tracker, you also involuntarily opt for an ecosystem where all your health and fitness data is stored and optimized for better fitness. If both devices are the same, then what is the difference between Whoop and Fitbit? Or Which one to choose? Well, hang tight as we will discuss everything.
Let's Dive In!
How Do Whoop And Fitbit Differ?
If you are a fitness-conscious person or athlete, you are more likely to be interested in a comparison between Whoop and Fitbit. There are some similarities and differences which are discussed here.
Key Similarities Between the Whoop and Fitbit
Both Whoop and Fitbit as fitness partners track steps, calories, heart rate, and track workouts. If you start working out, both devices will detect your movements automatically without activating them manually.
Whoop and Fitbit both track sleep, sleep stages, and sleep quality score. Heart rate detection comes pre-equipped with both devices. Since both devices are fitness trackers, so naturally they have a 3D accelerometer and gyroscope.
Key Differences Between the Whoop and Fitbit
Just like similarities, there are some differences as well. For example, if you are too lazy to work out or move, your Fitbit will remind you to move but Whoop doesn't come with such a feature.
Whoop provides a recovery score without any extra cost whereas for Fitbit users you've to be on Fitbit Premium. Moreover, Whoop doesn't provide guided workouts but Fitbit does on its premium plan.
Key similarities and differences indicate that both fitness trackers are different in functionality. Therefore, they have their own pros and cons which can help you make better decisions.
Pros Of Fitbit
Most of the Fitbit devices are smartwatches as they have displays. You can not only use them as fitness trackers but also for some other utilities, like making calls and receiving texts as they have color screens.
Fitbit devices come with an optional vibrating alarm clock to wake you up. They come with a compatible ECG app which you can download on App Store or Play Store.
Cons Of Fitbit
Although you can buy Fitbit devices upfront without any subscription plan, most of the premium features like guided workouts, recovery score and others require a premium subscription plan. Some of the Fitbit devices are expensive which can be costly considering they require premium subscriptions as well.
Pros Of Whoop
Whoop devices are just fitness trackers as the company only sells fitness bands that you can wear on your wrist. They do not have any screen, so it eliminates the concept of a smartwatch altogether.

Whoop has an app that you can download to view your fitness tracking goals. The app doesn't provide any other features like calling, texting, or listening despite being connected to the Whoop band.

Whoop can track the users' activity 24/7, and they are also waterproof. If you are someone who likes to swim, then it is a useful companion. Whoop comes with a portable battery charger, which means you don't have to take off the band to charge. Whoop app provides the ability to export PDF data to share or transfer to say, a laptop.
Cons Of Whoop
The biggest drawback of Whoop is that it is a subscription model service. You cannot buy a Whoop and own it. You have to make at least 12 month commitment.

Whoop is designed specifically for fitness tracking, while some Fitbit models offer additional features like music storage, contactless payments, and voice assistants.

Whoop has no smartwatch compatibility, meaning there is no screen on your wrist. You must use the Whoop app to glance at your health data.

Whoop is not compatible with as many devices and apps as Fitbit, which could be a drawback for some users who want to integrate their fitness data with other apps.
See Also | Can You Use Whoop Without Membership? Here's the Truth
Whoop vs Fitbit: Which One Is Better for Fitness Tracking?
Although both devices serve the same purpose of fitness tracking. But there are differences when one device has an edge over the other. Here, we discuss some of them.
Health Tracking
Fitbit devices like Fitbit Sense, Fitbit Sense 2, and Fitbit Charge come with the Fitbit ECG app. These devices potentially detect any abnormalities in heart conditions.
It also measures blood oxygen levels, which shows if there is any sudden change in your blood oxygen level. The companion app is free to download but needs a subscription to access these premium features.
With Whoop's Health Monitor feature where you can see the respiratory rate, heart rate, blood oxygen level, and skin temperature but there's a drawback.
Whoop doesn't have regulatory approval as during the subscription of Whoop, the user manual mentions "recreational purposes and not for medicinal purposes". If at some point, you need to share your medical data, then Fitbit takes an edge as it is regulatory approved.
Fitness Tracking
Fitbit and Whoop both sell their products as workout partners and fitness trackers. There is, however, a difference in approach that distinguishes one from the other.
Fitbit devices come with built-in GPS so they can track outdoor activities, and motion sensors to track indoor activities. They also have an Electrodermal Activity Sensor (EDA) to track stress levels.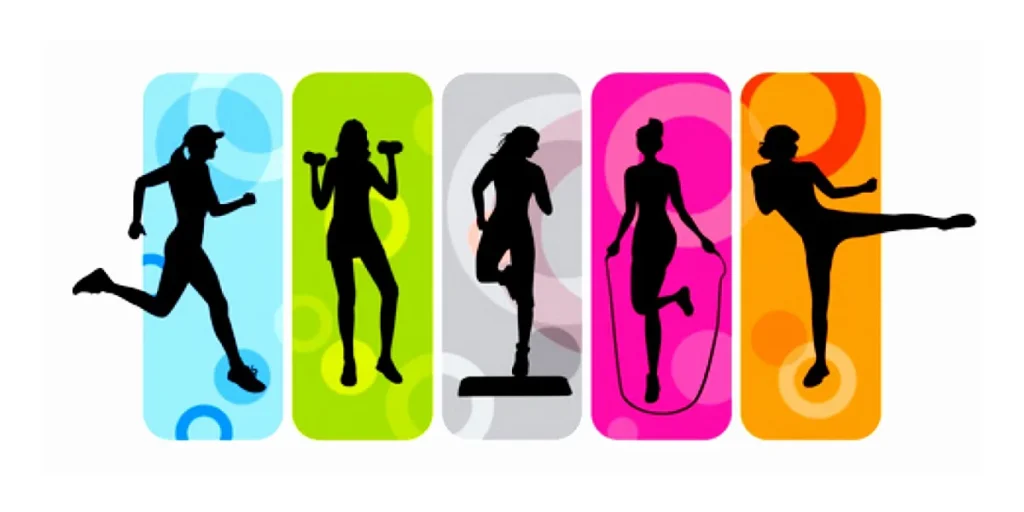 Whoop doesn't come with a built-in GPS. So, if you have to track your outdoor exercise, you will have to use your smartphone's GPS through the Whoop app. The lack of a screen and GPS on the Whoop band makes the tracking experience a limited one.
Overall, Whoop doesn't track your workouts and fitness routines all the time, unlike Fitbit. It just generally gives insights into the health data whereas Fitbit gives exact data.
Whoop vs Fitbit: Which One Is Better for Recovery Tracking?
As a recovery tracker, Fitbit has an edge over Whoop. The Daily Readiness Score in the Fitbit app using Fitbit data suggests whether you should go for the recovery or do a workout. Whereas Whoop is also accurate in Recovery Tracking, its data is delayed due to a lack of built-in GPS.
Whoop vs Fitbit: Which One Is Better for Sleep Tracking?
As a fitness tracker, Fitbit takes an edge but when it comes to sleep tracking, Whoop matches Fitbit in collecting reliable data in sleep tracking. The choice here is of your preference.
Recommended | Whoop Auto Detection – Sleep & Workouts (Explained)
Whoop vs Fitbit: Price Comparison
Fitbit offers various models at different prices, including Fitbit Sense 2 ($299), Fitbit Charge 5 ($149), and Fitbit Versa 3 ($199), along with a premium plan costing $9.99/month or $80/year.
In contrast, Whoop operates on a membership basis starting at $30/month with a 12-month commitment. Choosing a 2-year membership reduces the monthly cost to $20, requiring an upfront payment of $399. Opting for a 1-year billing plan costs $25/month, totaling $239 upfront.
Fitbit or Whoop: Which One to Choose?
Although by now it is established that Fitbit devices take an edge over Whoop bands. That doesn't mean you can not think of other choices. It all comes down to personal preferences and some unique features which should help you make the final decision.
✅ Choose Fitbit Only If
You prefer versatility and are looking for more than a fitness tracker. Some Fitbit devices offer to receive and make calls, send messages, or even listen to music. Besides, Fitbit has built-in GPS and regulatory approval so you can use health data for medical purposes.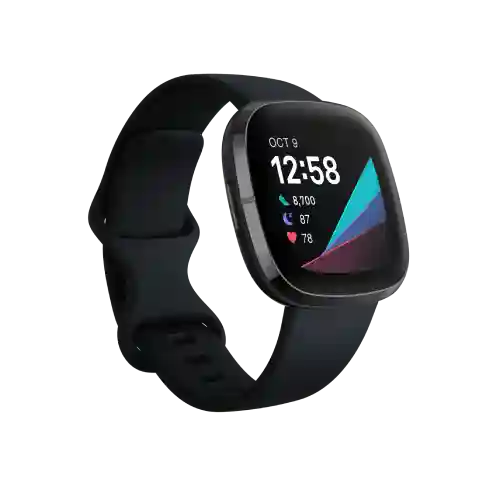 Get Your Fitbit !!
Get fit and stay on track with Fitbit. Track your steps, heart rate, and more. Buy now and start your journey!
✅ Choose Whoop Only If
You are an athlete and fitness enthusiast who want to focus on your goals without distractions, using collected data to achieve your objectives and its data-driven approach to enhance your performance.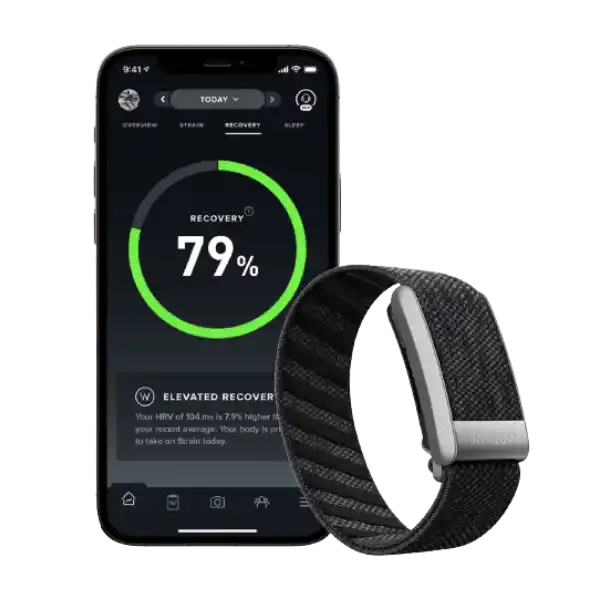 Get Your WHOOP !!
Looking for A Free Whoop Band? Join WHOOP for as low as $30 and get the new WHOOP 4.0 FREE with your membership.
Wrap Up
Whoop and Fitbit are two popular fitness trackers with their own ecosystems developed for fitness tracking. Both devices can track steps, count calories, monitor heart rate, and track workouts but Fitbit takes a slight edge with ECG, and guided workouts, although in a premium plan.
On the other hand, Whoop provides recovery scores without additional costs and comes with a portable battery charger. When it comes to health tracking, Fitbit takes an edge over Whoop as it is regulatory-approved, and its premium subscription provides access to premium features.
Whoop's health features are not regulatory approved. Also, Fitbit offers built-in GPS to track outdoor activities whereas Whoop does not have a built-in GPS. Therefore, the choice between Whoop and Fitbit will depend on your personal preferences, and which subscription plan suits you best.
---
Read More On Fitbit And Whoop