Wahoo tickr sensors are designed to provide more accurate data about the user's heart rate. These data can be used to measure the intensity of one's workout and also help determine if there is an abnormality with the heart function.
Pairing a wahoo sensor to Strava is a great way to track your heart rate performance while engaged in different activities. You can use the data from Strava to get better insights.
If you're struggling to connect your Wahoo Tickr with the Strava app, then you're at the right place. In this guide, I'll show you how to connect Wahoo Tickr to Strava, and fix Wahoo & Strava syncing issues.
But before that, let's know; Do Wahoo Tickr models work with Strava?
Does Wahoo Tickr Work with Strava?
Strava app can be connected to Wahoo Tickr through Wahoo Fitness App. Wahoo Fitness app has a "connected apps" section from where you can be authorized to connect any third-party apps such as Strava, Google Fit, Nike+, Training Peaks, and more.
How To Connect Wahoo Tickr to Strava
Note: The process demonstrated below will work for any Wahoo devices, including heart rate sensors and smartwatches.
Step 1: Install Required Apps & Sign Up for Accounts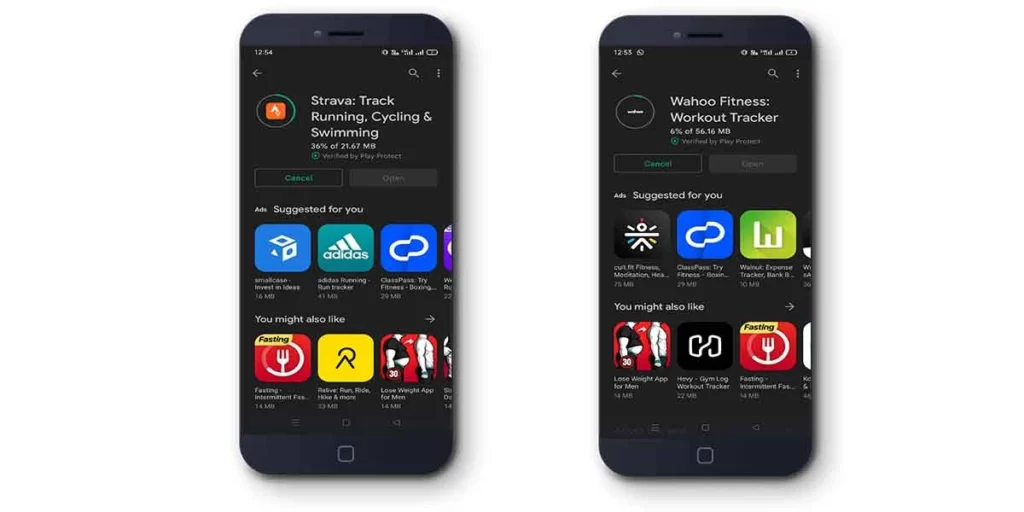 Firstly, install both Strava and Wahoo Fitness app on your Android or iOS device. If it's your first time installing, you'll also need to sign up for an account.
Step 2: Add Wahoo Tickr to Wahoo Fitness App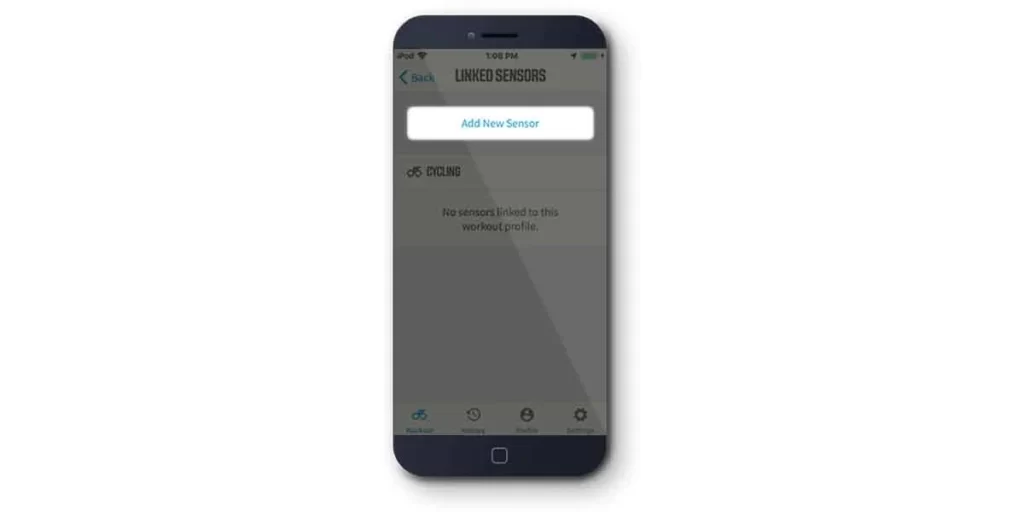 Next, you've to add your Wahoo Tickr to Wahoo Fitness App. Open Wahoo Fitness App > Select "Sensors" from the home screen > Tap on "Add New Sensor."
Wait for the app to search nearby devices available. Once found, select the device name to add. Then, create a workout profile for your sensor to be active on.
After that, Tap on "Done." And your Wahoo Tickr sensor is now paired. 
Step 3: Authorize Strava to Wahoo Fitness App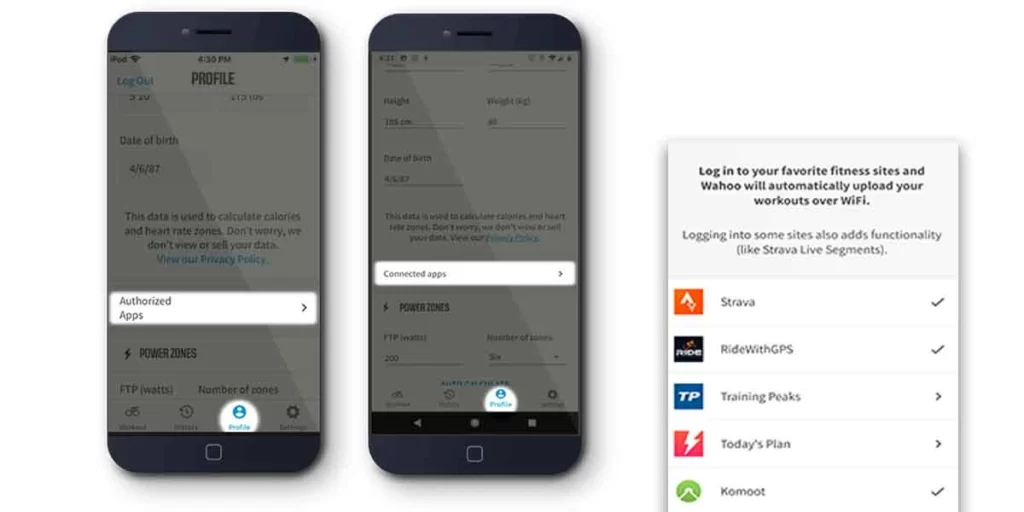 You're almost done!
To sync Wahoo Tickr's data to Strava, you'll need to authorize Strava to Wahoo Fitness App. The process is quite simple, Open Wahoo Fitness App > Go to Profile Page > Tap on "Authorized Apps/Connected Apps" > Select "Strava."
On tapping Strava, it'll redirect to Strava's login page. Enter Strava's login credentials and sign in. You'll be asked to authorize permission to sync Wahoo Data to Strava.
Tap "Authorize Use."
Step 4: Pairing Successful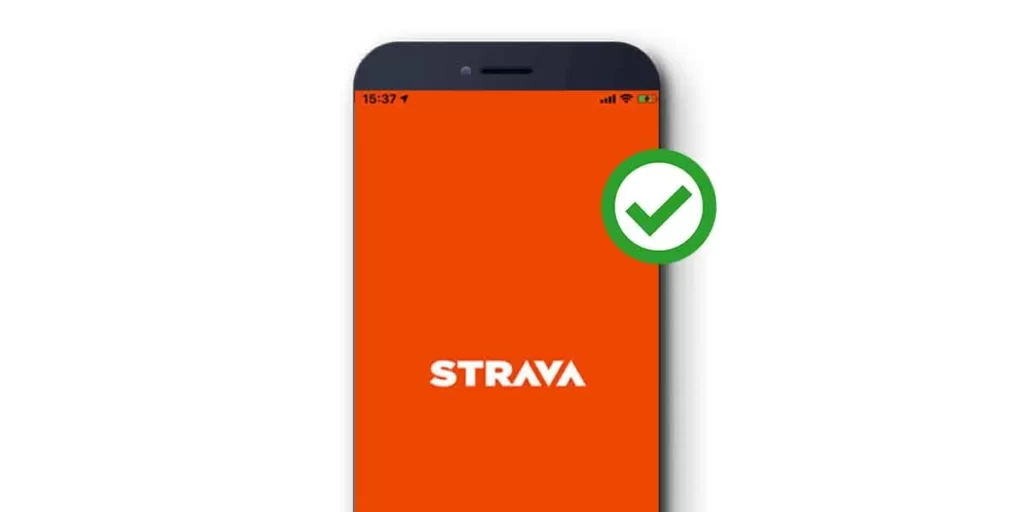 Well done! Now, you've successfully connected Wahoo Tickr with Strava. To verify, check if Strava is listed below "Sharing" in the Wahoo Fitness app.
Tips to Fix Wahoo NOT Syncing with Strava
Restart Your Phone
Your smartphone might be running some buggy process that is causing your Wahoo to not Sync with Strava. In such a case, Try restarting (soft reboot) your phone, which basically clears all the buggy processes that could result in syncing issues.
Check for Updates
Make sure your Wahoo Fitness & Strava app is up to date. Some users reported that their live tacking wasn't syncing because of using un-updated apps.
Check Internet Connection
Check if you have any trouble with the internet connection. Most of the time a bad data coverage can cause your Wahoo tracker not to sync with Strava. Ensure you are in a location with good data coverage.
Wait For Servers to Come Online
Strava and Wahoo will not sync if the Strava server is busy. People all over the world upload their activities at the same time during peak hours, which causes slow and busy servers. The only solution is to wait for the servers to become online.
If you wish to wait for the Strava servers, keep an eye on its status here:
Re-Connect Both Apps
All you're left to try is reconnecting your Wahoo with the Strava app. To remove Strava's connection from the Wahoo Fitness App, Go to Authorized Apps (or Connected apps on Android) > Select Strava > Choose "DEAUTHORIZE" to disconnect Strava and remove the checkmark next to it.
Follow the above process again to reconnect Wahoo with Strava.
Read More On Wahoo Heart Rate Sensors