Did your Galaxy Watch's Sensor Cover just fall off? Samsung has been getting a lot of complaints about the sensor cover falling off on its own. Several users are posting complaints and comments on forums regularly.
Samsung has no explanation of what causing or how to fix it. People are assuming that this is a manufacturing defect and it is negatively affecting Samsung's reputation.
By looking at some customer's feedback and my own experience, here is a possible cause of Galaxy Watch's Sensor Cover falling off:
Your Galaxy Watch's Sensor Cover attaches to the watch using adhesive, so any time the watch goes through rigorous activity it might start to peel off.
Here's a scenario: Heat generated while charging your watch can melt the adhesive glue from inside. It weakens the bonding between the sensor cover and the bracket, causing the sensor cover to fall off on its own.
Whatever the reason is; Now, your main objective is to restore the sensor cover to its original state. In this guide, you'll get a step by step instructions on fixing your Galaxy Watch Sensor Cover Falling Off on its own.
The process explained below applies to any of these Galaxy Watch Models:
Galaxy Watch
Galaxy Watch Active
Galaxy Watch Active 2
Galaxy Watch 3
Galaxy Watch 4
Gear S2
Gear S3 Frontier
Here's How to Fix Galaxy Watch Sensor Cover Fell Off
Repacing Your Galaxy Watch's Sensor Cover is the only way to solve the Galaxy Watch Sensor Cover Falling Off issue. Here's how to do it:
Step 1: Prepare Your Replacement Parts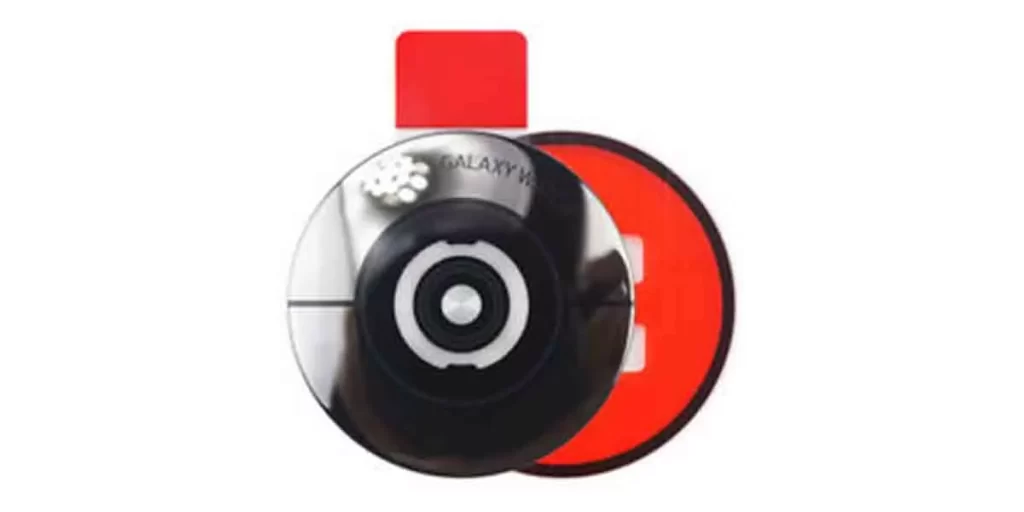 Every Galaxy Watch Model has a compatible sensor cover replacement part. To avoid purchasing the wrong replacement part, you should know the compatible part for your Galaxy Watch.
Here's a list according to the Galaxy Watch Models:
Ensure that the replacement part includes a red circular sticker, which is the adhesive. You'll use it to attach the new sensor cover to the Watch.    
Step 2: Power Off Your Galaxy Watch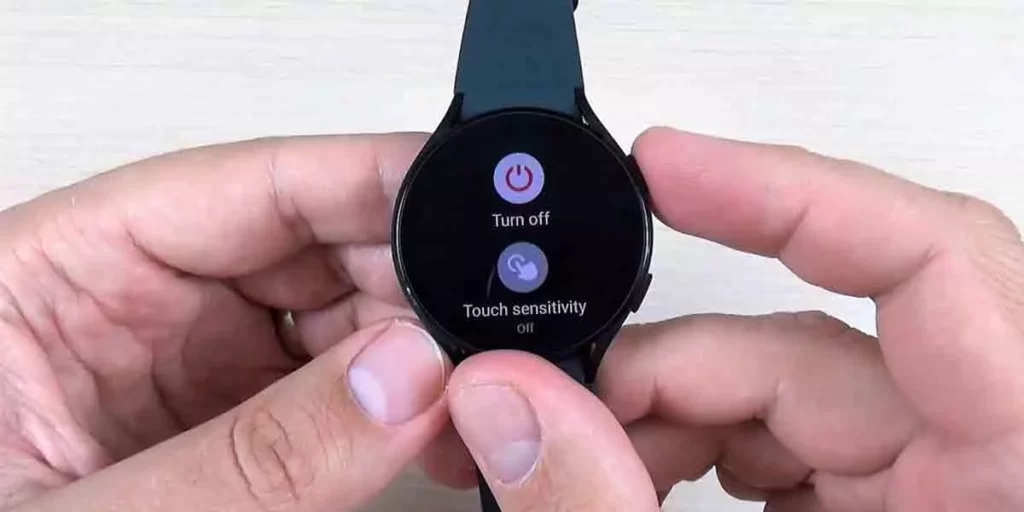 Once you got your replacement part delivered, you can proceed with the second step.
In this step, you'll need to Turn Off your Galaxy Watch. Turning it off is as simple as dragging the notification panel and tapping on the "Power Off" symbol. 
Also, Holding the home button for three seconds works too. The watch slightly vibrates when it initiates the "Power off" process.
Step 3: Remove Old Adhesive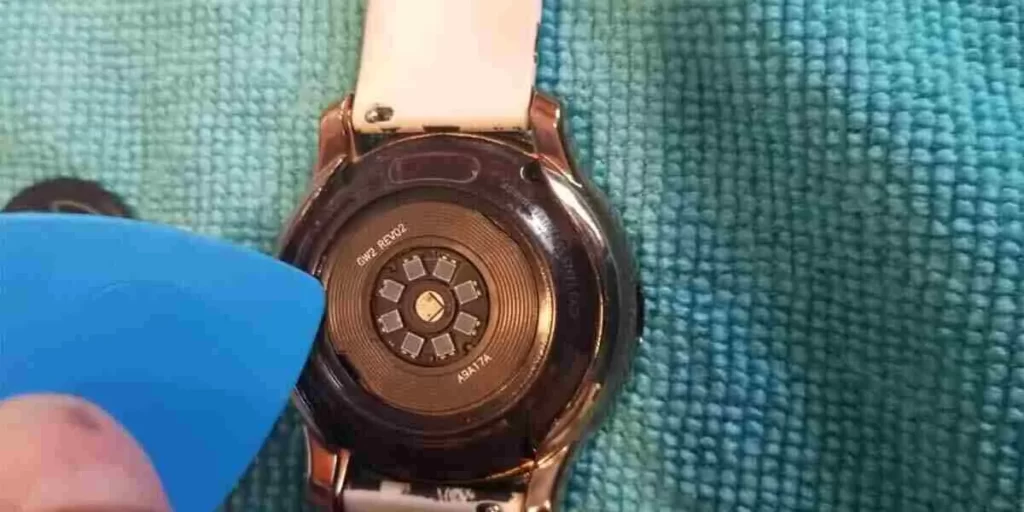 Since the sensor cover is off, you'll notice old sticky adhesive on the surface. Dampen the cloth with water and add a few drops of 90-percent isopropyl alcohol. Gently wipe away any sticky residue from the surface.
Step 4: Apply Adhesive to New Sensor Cover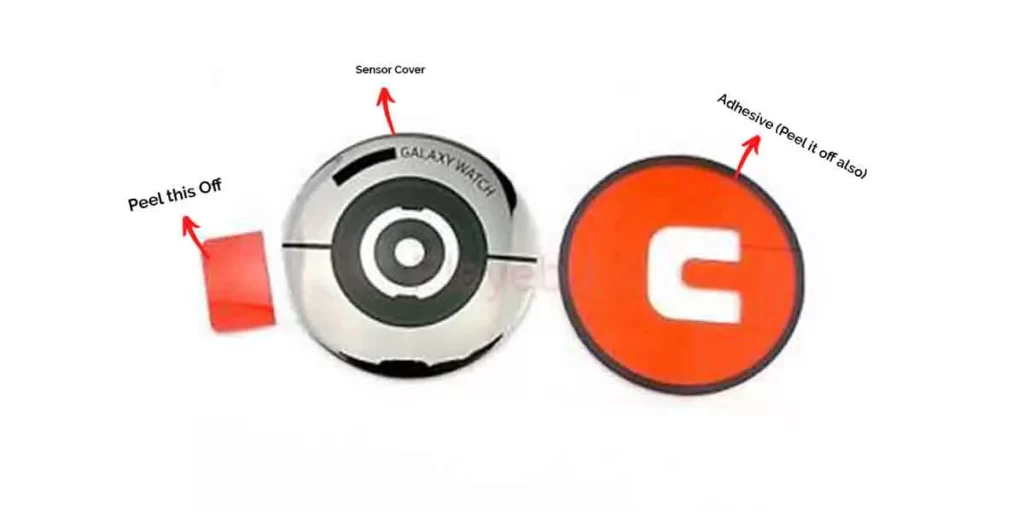 As discussed earlier, there is no adhesive on the sensor cover's backing. A red circular sticker is included in the replacement part, which serves as the adhesive. You must apply the adhesive to the new sensor cover to make it attachable to the watch.  
Start by peeling away the red outer layer of the adhesive part. Then, hold the back cover and pull the red part outwards to peel off the backside layer.
Stick the cover and adhesive together after the opening is free. Tap it multiple times so that it bonds properly. Then, remove the transparent layer to reveal the underlying adhesive. Your sensor cover is ready to be attached to the watch.
Step 5: Attach New Sensor Cover to Watch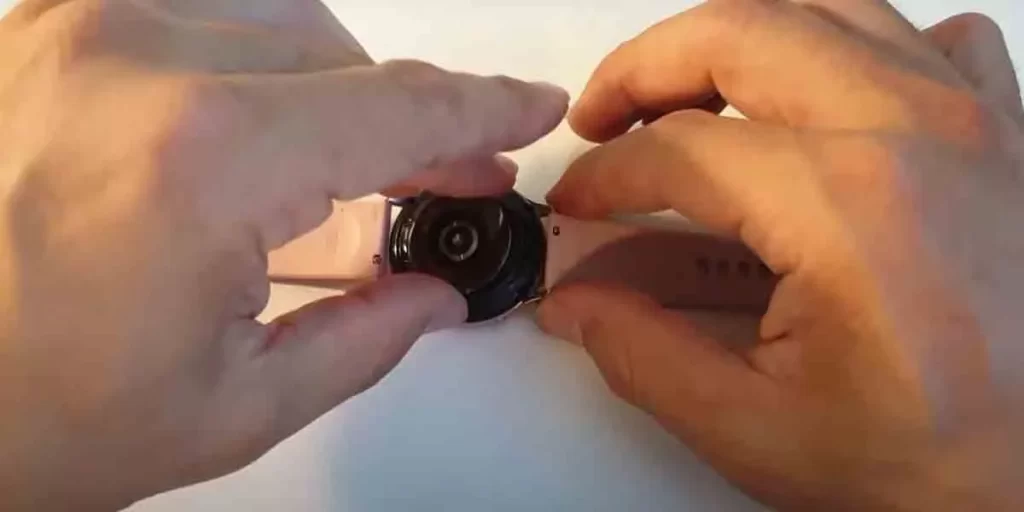 Once your sensor cover is ready, attach it to the back housing of your watch. For effective bonding, I recommend you wrap your watch with a synthetic fiber cloth and add some weight (like books) to it.
Leave for an hour or two without touching it. Within a few hours, your smartwatch looks brand new, just as if it came from the manufacturer.
A Similar Issue | Fossil Watch Back Cover Came Off – Here's How to Fix?
Tips to Avoid Galaxy Watch Sensor Cover from Falling Off
Charge Your Watch In Cool Environment – Heat from charging can cause the adhesive on your watch back cover to meltdown. Placing your Watch in an air-conditioned room is the best way to prevent your watch from overheating.
Avoid Wearing Watch Under Water – Keep your watch away from water. At longer immersion times, water can affect adhesion joints. The study says adhesive bond decreases by 30% after one month in water.
Look for Moisturizer on Wrist – Watches should not be worn while moisturizer is applied to the wrist. Moisturizer breaks the concentration of adhesive because the adhesive is composed of water-soluble components.
Read More On Galaxy Watch