Apps on our watch enhance the way we use our smartwatch. It can help us stay connected, informed, and productive throughout the day.
As the new Galaxy Watch 4 supports Wear OS out of the box, now you have got a wide collection of Wear OS apps to install on your Galaxy Watch 4.
If you're planning to get your hands on Galaxy Watch 4 or already have one, knowing these exciting apps can be worth it. In this post, we will be exploring nine different Wear OS apps that are available for your Galaxy Watch 4 to try.
Let's dive in!
Read Later | Can You Install Wear OS on Galaxy Watch? (Explained)
9 Best Apps For Galaxy Watch 4
Gemini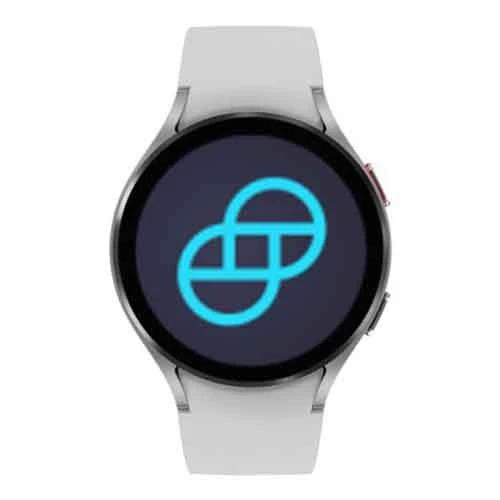 Everyone is into cryptocurrencies these days, including me. I prefer keeping an eye on the market to track any price change. Again, I always wished to have an app that lets track crypto prices right from your wrist. Luckily, Wear OS users have got this advantage.
Gemini is one of the popular cryptocurrency trackers for your Wear OS-enabled watches. It allows you to keep track of almost any currency, including Bitcoin, Ethereum, Dogecoin, and a whole list of currencies.
In the Wear OS version, you can only see the day-to-day prices or trends for the past weeks, months, days, and years. Overall, a must-have app if you're more obsessed with your crypto investments.
Wear Gesture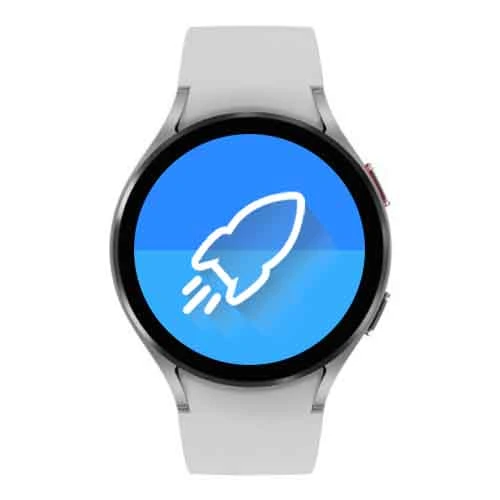 With Galaxy Watch 4, accessing apps is a breeze. You can make it more convenient by installing an app called Wear Gesture. 
The Wear Gesture app allows you to create custom gestures for launching different apps or in-watch features such as stopwatch, alarm, timer, etc. Instead of scrolling the whole menu to access your desired app, access it in a snap by drawing a simple gesture.
How to Open Apps Using Gesture In Galaxy Watch 4 (With Wear Gesture):
Open "Wear Gesture" app on your watch.
Select the app or in-watch feature you want to set gesture for.
Draw a pattern that triggers the action. That's it.
To use it, tap on the right edge of display. I'll open a window to draw the gesture.
Now, draw your gesture to launch the app.
Energy – Anti Stress Loops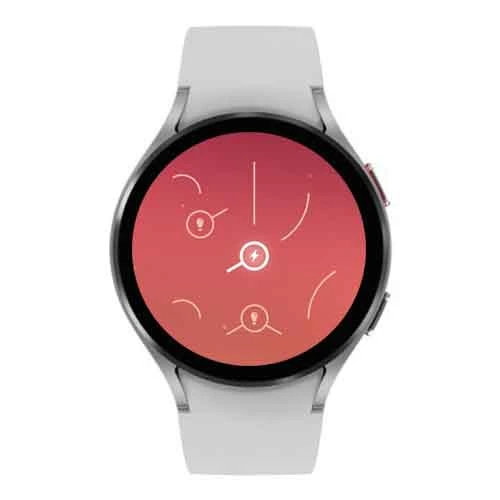 The need for relaxation is universal. It doesn't matter what "stressful" things happen in your life, you need to find a way to take care of yourself and de-stress.
Energy Anti Stress Loops is a free app created by psychotherapists and mental health experts who understand how important it is to have a healthy mind and body.
It functions like a game. You'll see a bunch of pieces on the screen; all you need to do is tap to rotate them and create a connected loop. Looks simple, but the developers claim that a few minutes of interaction is enough to fight conditions such as anxiety & OCD.
City Mapper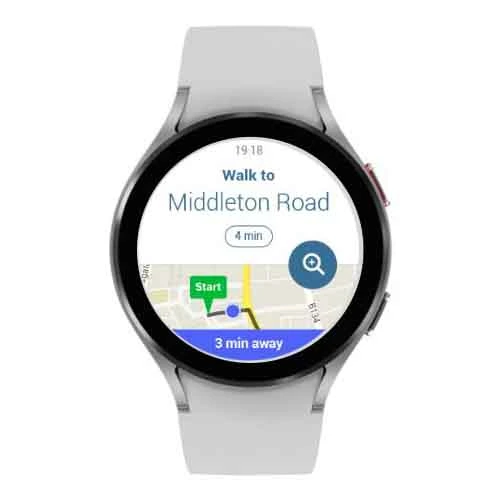 The City Mapper app is a must for regular planning and commuting through public transport. Even more fascinating, the app supports LTE, which means you don't have to carry your phone all the way around.
City Mapper acts as a companion to provide detailed instructions about subway and bus timings. You receive information about your trip, such as the arrival time of the bus, distance you have traveled, and your watch vibrates when you are near your destination.
With this, you won't have to constantly check your phone to know how your commute is going. Because a simple flick of the wrist can tell you when your bus arrives or which bus to take next.
To-Do-Ist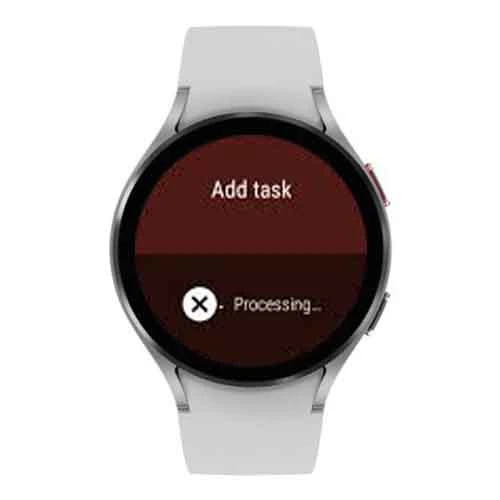 Looking for a productivity tool for your Galaxy Watch? The Todoist app is a great scheduling app for individuals and teams alike. You now get access to the companion version of the Todoist app, thanks to Wear OS. It has entire toolboxes dedicated to productivity, collaboration, and getting things done.
On the app, you can add & see your tasks for the day, allowing you to check any tasks that you have completed or are pending to be done.
Moreover, Todoist also has a time management feature that helps users set their daily targets. For example, you can set a target of six hours of work every day so that you don't have any unfinished tasks the following day.
Spotify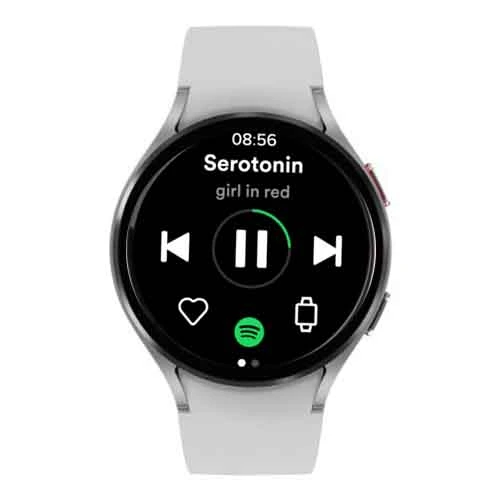 The Galaxy Watch 4's Spotify integration will amaze even those who do not use Spotify as their primary streaming service.   
Prior Galaxy Watch models are unable to take full advantage of Spotify. As we didn't have Wear OS in the past models, it isn't possible to enjoy offline music playback until Samsung introduced its first Wear OS enabled Galaxy Watch 4.
Thanks to Wear OS, users can now leave their phones at home, use earbuds to listen to music while exercising, cycling, or doing anything else. However, ensure you've got yourself the LTE version of Watch 4 to stream songs offline without a phone.
Unified Remote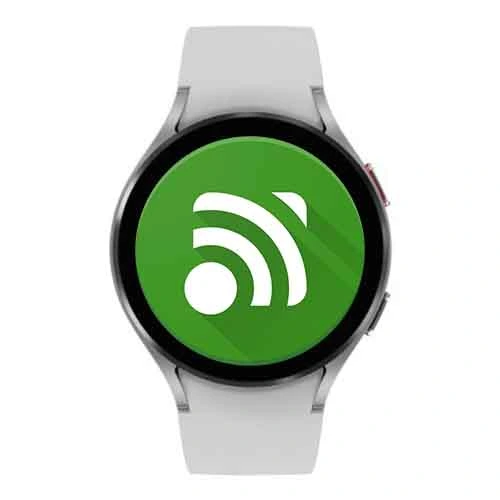 How about an app that converts your watch's display into your laptop's trackpad? Compelling, right? There may be times when your laptop's trackpad does not work, and you need to make it work right away anyhow. The unified Remote Controller app lets you control the cursor of your PC or Laptop from your watch.
You just need to ensure all devices, including your laptop, watch & phone are connected to the same Wi-Fi network. That's all! Everything will work fine.
Facer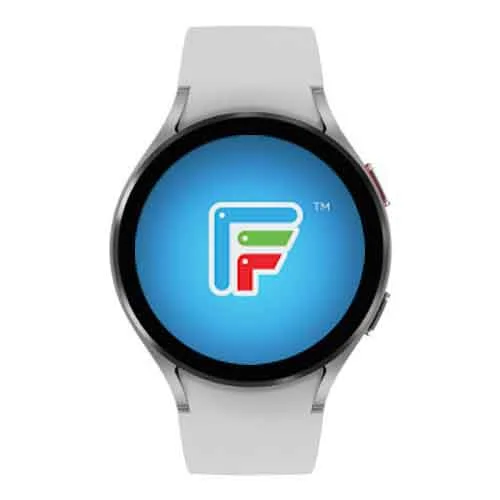 Despite having several pre-loaded watch faces, the Galaxy Watch 4 can easily get boring after a while. The Facer app offers a huge collection of different watch faces to choose from that you can download and change whenever you like.
There are many reasons why you might want to download it. You might want to make your watch look more fashionable, want an easier way to manage notifications on your phone, or just for a customizable way to keep track of time.
Whatever the reason is Facer Watch Face app is the only cool and easy way to customize your watch face with a variety of designs.
G-Board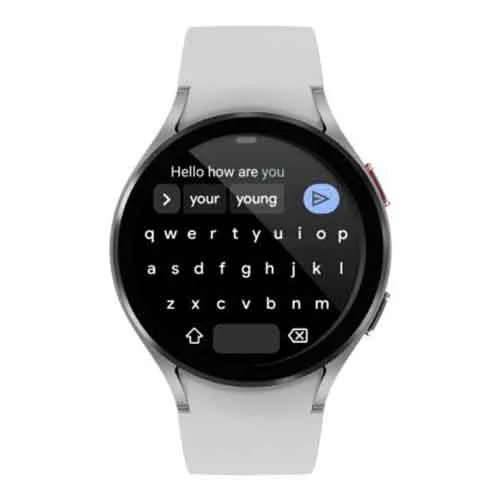 G-Board app is the most popular keyboard app for android and iOS smartphones. The same G-Board app can now be used by Galaxy Watch 4 users as well.
In comparison to others, Gboard is one of the most preferred keyboard apps.
Unlike a traditional keyboard, it has all sorts of features like emojis, word predictions, symbols for language support, and voice input. You can customize different aspects of your Gboard like the theme, the key color, the layout, etc.
These features make G-Board popular among users who want to make their experience with wear os more productive.
Read More On Galaxy Watch