Galaxy Watch 4 is an absolute gem, allowing users to enjoy Wear OS on the go while enabling them to explore several exciting features. When it comes to exploring features, the most common question one may ask – Can I play games on the new Galaxy Watch 4?
Playing games on a smartwatch has never been a handy task. Kudos to Samsung for introducing Wear OS on their Galaxy Watch 4, letting you install and play a wide range of games smoothly, and help you kill your boredom.
If you want a wholesome dose of amusement, I have managed to provide a list of the best games to install on your Galaxy Watch 4 and Watch 4 Classic.
Let's Dive In!
9 Best Galaxy Watch 4 Games to Kill Boredom
Single Tap Game (Four In One)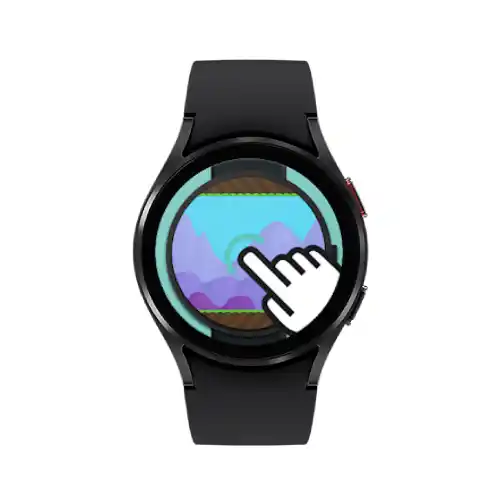 The unique aspect of Single Tap is it has four games to play in it; Simon, Goat Escape, Mini Soccer, and Candy Land. All these games are simple and easy to play, all you have to do is tap on the screen.
Let's look at each of their concepts:
Simon Color Game: Simon tests a person's ability to remember the sequence of colors. It consists of four colored lights, which are red, yellow, green, and blue. The player must repeat the sequence of colors in the same order as they are shown on the screen.
Goat Escape: The game consists of a goat walking along; your goal is to feed the goat by avoiding all obstacles on the way.
Mini Soccer: A great treat for all soccer fans. The objective of the game is to score goals by kicking or heading the ball into the opponent's goal.
Candy Land: Candy land challenges you to drop lollipops onto a spinning candy without running into other lollipops.
Overall, you'll never get bored as there are four different games to choose from depending on your mood. I recommend you give it a shot.
Rontivity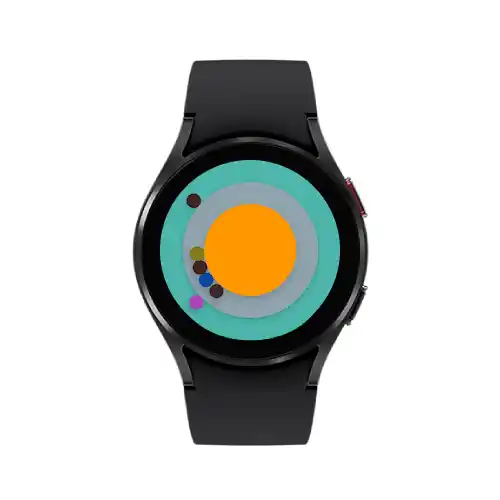 If you love arcade games, you should give Rontivity a try on your Galaxy Watch 4. Essentially, you'll have to get a red ball along the way through many other balls that randomly appear. Your goal is to keep the red ball from hitting other balls.
But it's not as easy as it sounds. You might get frustrated because of repeated failures as this game tests your patience and abilities to concentrate.
Overall, Rontivity is a great game to pass time, so don't forget to give it a go.
Circle Pong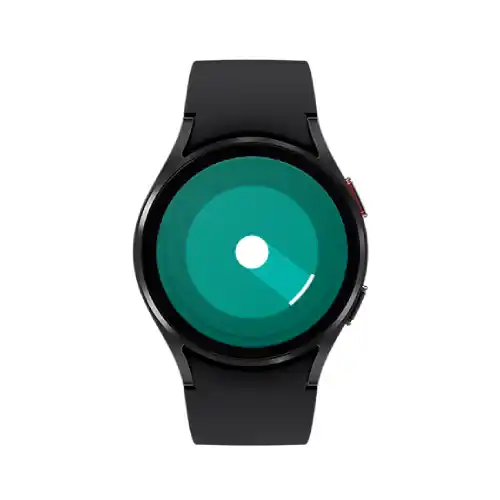 Looking for a great way to pass time in between meetings or during lunch? For most users, Circle Pong can be fun and addictive at the same time. This game features a paddle that can be moved by tapping. Your goal is to tap right or left to move the paddle across the circle as many times as you can.
Make sure you're quick enough in moving the paddle as you may not want to miss out on the scores.
Wear Maze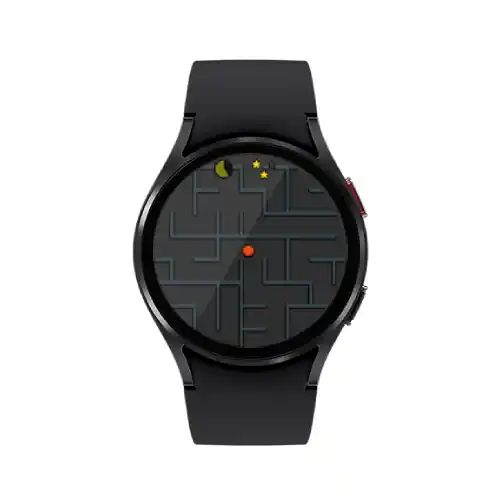 Wear Maze is one of my favorite games on Galaxy Watch 4 purely because of its addictive gameplay. In Wear Maze, the player has to navigate a ball through a maze by tilting their wrist.
Interestingly, Wear Maze uses the motion sensor of your Galaxy Watch to move the ball, creating a sense of playing a real maze game. Your objective is to find the right path and travel the ball through the maze to reach its finish hole before the time runs out.
Touch Round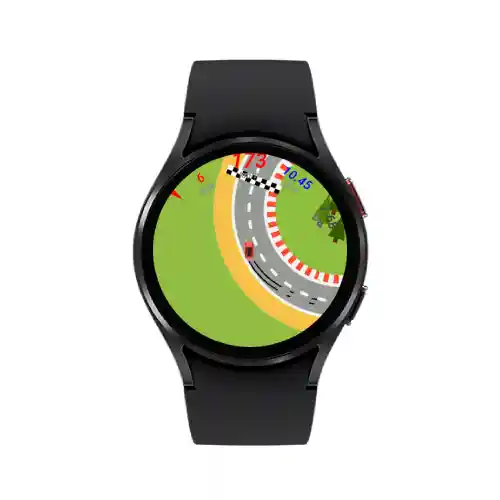 I enjoy playing racing games on my smartphone since they are pretty exciting. If you want to play a racing game on Galaxy Watch 4, the Touch Round is a great one to start with.
In Touch Round, you'll find six different circuits to race on, select one to start the game. To play this game, you have to turn left and right while moving through the tracks. Just avoid getting stuck in the circuit or you'll lose the flow.
Overall, a simple yet fun-to-play car game to play in your free hours.
JellyFish Tap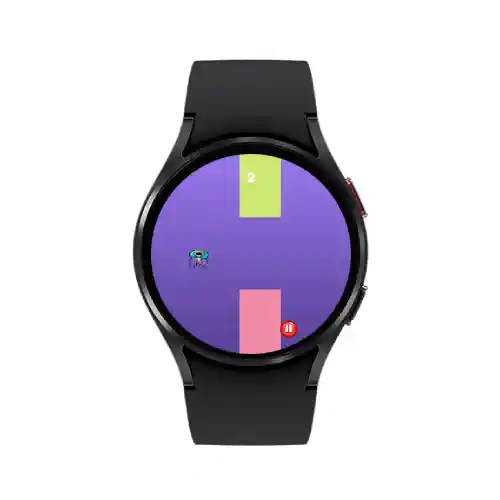 If you have played Flappy bird, fans will find JellyFish Tap to be similar. Here you'll have to navigate a Jelly Fish through obstacles by tapping on the screen to keep flying and avoid hitting pipes on the way.
What's good about the JellyFish Tap game is you get a pause button to give yourself an extra couple of seconds to prepare yourself. But once you unpause, you'll need to keep floating to keep scoring; otherwise, you die.
Snake for Wear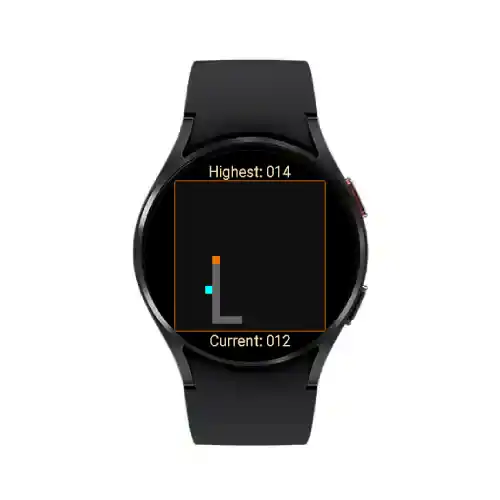 The classic Snake game, which was first featured on Nokia watches, is now available on the Galaxy Watch 4. The Snake for Wear is one of the best games you can easily get addicted to.
It is the same concept as before; you move the snake, eat its food, and then let it evolve into a larger snake. There is only one difference in this version: the snake gets killed when it runs into itself, not into walls.
Slab Builder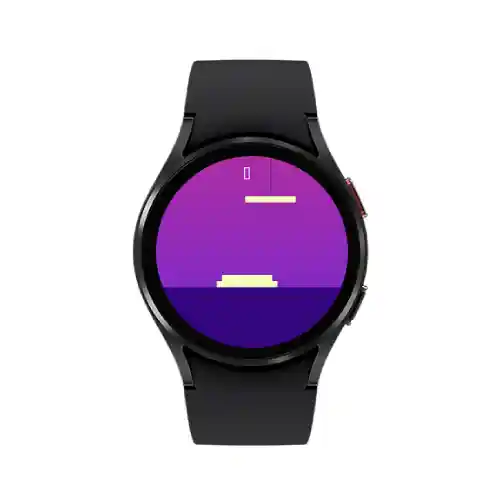 Slab Builder is yet another engaging game to play on your Galaxy Watch 4. In Slab Builder, you have to build a structure by stacking slabs on top of each other.
Placing the slabs gets tricky as it moves back and forth continuously. Just stay focused when stacking up the slabs because once you get off a little bit, the slabs get smaller. Remember that, the player can only place slabs that are adjacent to the one they are currently holding.
Cosmo Run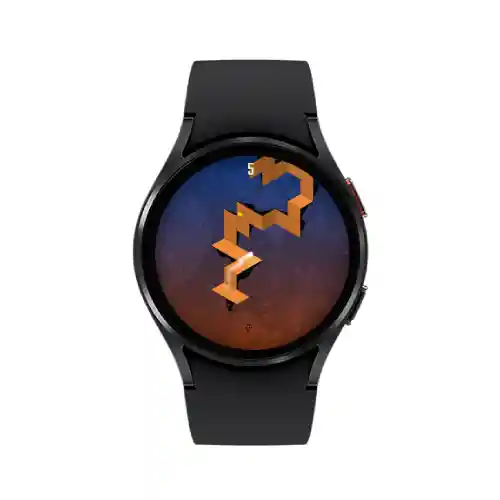 Another favorite game I like to play in my spare time.
The Cosmo Run is essentially a 3D arcade game where you have to get the ball to continue down the path preventing it from falling off the edges. The ball is not easy to keep in the path, making it both challenging and confusing at the same time.
Remember that, the paths get more complex and harder as you progress.
How to Install Games on Galaxy Watch 4 & Classic?
The Google Playstore is available right on the Galaxy Watch 4, giving you access to your favorite apps and games. Luckily, there are two ways to install Games on your Galaxy Watch 4;
Using Playstore on Galaxy Watch 4
Using the Galaxy Wearable App
Method 1: Using Playstore on Galaxy Watch 4
To begin, make sure you're connected to the internet and added your Google account.
Swipe up to access Menu. Select "Google Playstore" from the list.
Tap on the search icon. And type your game or app's name.
Once found, select it and tap on "Install."
Method 2: Using the Galaxy Wearable App
To begin, make sure your Galaxy Watch is connected with the Galaxy Wearable App.
Scroll down until you see "Store" option. Tap on it to open PlayStore.
Find the game or application you wish to install.
Once found, select it and tap on "Install."
Read More On Galaxy Watch 4