An interesting fact about the Apple Health app is that it is popular among non-Apple Watch users too. Because the app offers a range of features that are aimed at helping people by providing useful information about their health.
Owning an iPhone and Fitbit as your primary devices (instead of an Apple Watch) can be a poor combination if you wish to do something like syncing Fitbit to Apple Health. If you are one of those users unable to figure out how to do it, then this post has something good for you.
Read this post to learn if your Fitbit works with Apple Health. Let's Dive In!
Does Fitbit Work with Apple Health?
Officially, there is no way to make your Fitbit work with Apple Health. You cannot sync a Fitbit device to Apple Health, nor can you sync an Apple Watch to the Fitbit app. However, the good news is you can use some nifty apps from AppStore to make it possible.
What 3rd-party App Can Sync Fitbit with Apple Health?
There are a few great app options for syncing your Fitbit with the Apple Health app. The free option Power Sync makes it seamless to instantly sync Fitbit data to Apple Health.
Here's what the PowerSync app can do for you:
Sync all your Fitbit data to Apple Health.
Automatically Sync Fitbit data to Apple Health.
Sync Heart Rate data.
Support all Fitbit device types.
Easy switching between multiple Fitbit accounts.
However, to enjoy the benefit of automatically syncing Fitbit data to Apple Health, you need to purchase a premium subscription (billed monthly or annually) or get lifetime access with a one-time payment plan.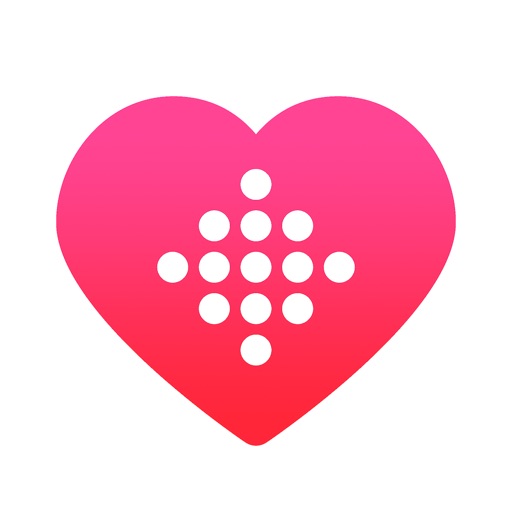 Power Sync for Fitbit
PowerSync helps you sync your Fitbit account's data to Apple Health. I highly recommend the app due to its easy-to-use User Interface & smooth User Experience.
How to Sync Fitbit with Apple Health? (Power Sync)
Ensure you have installed and set up both the Fitbit and Apple Health app on your iOS device before continuing. Once that is done, you are ready to begin with the below steps:
Step 1: Install Power Sync from AppStore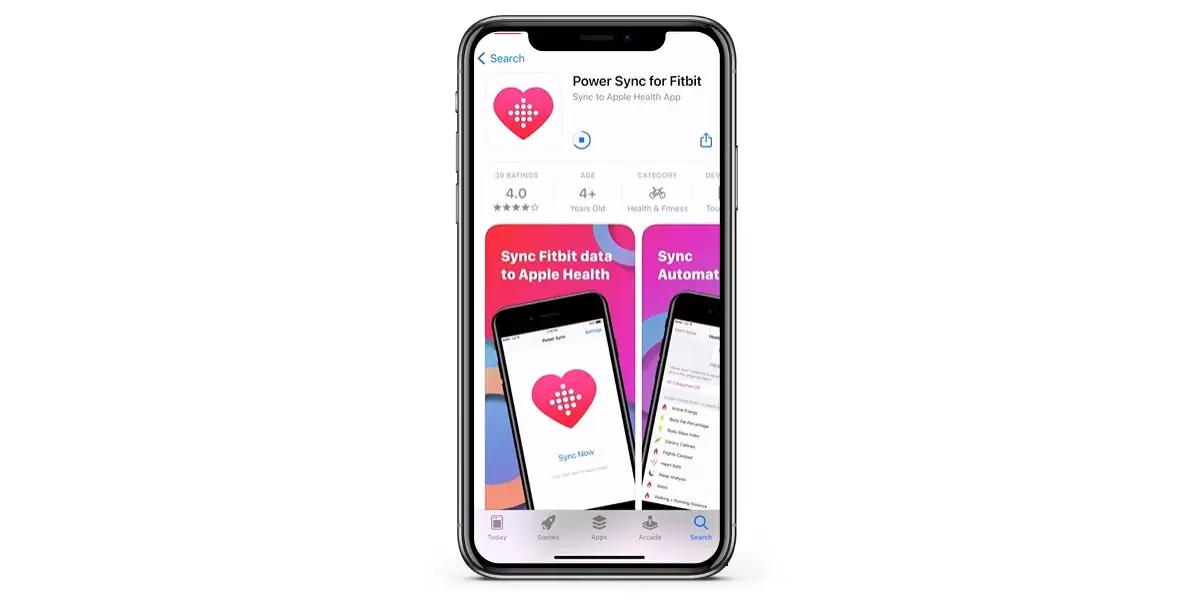 To sync your Fitbit with Apple Health, you'll need to install an external app called PowerSync. Go to AppStore > Search "Power Sync for Fitbit" > Tap on "Get" to install the app.
Step 2: Connect Power Sync to your Fitbit Account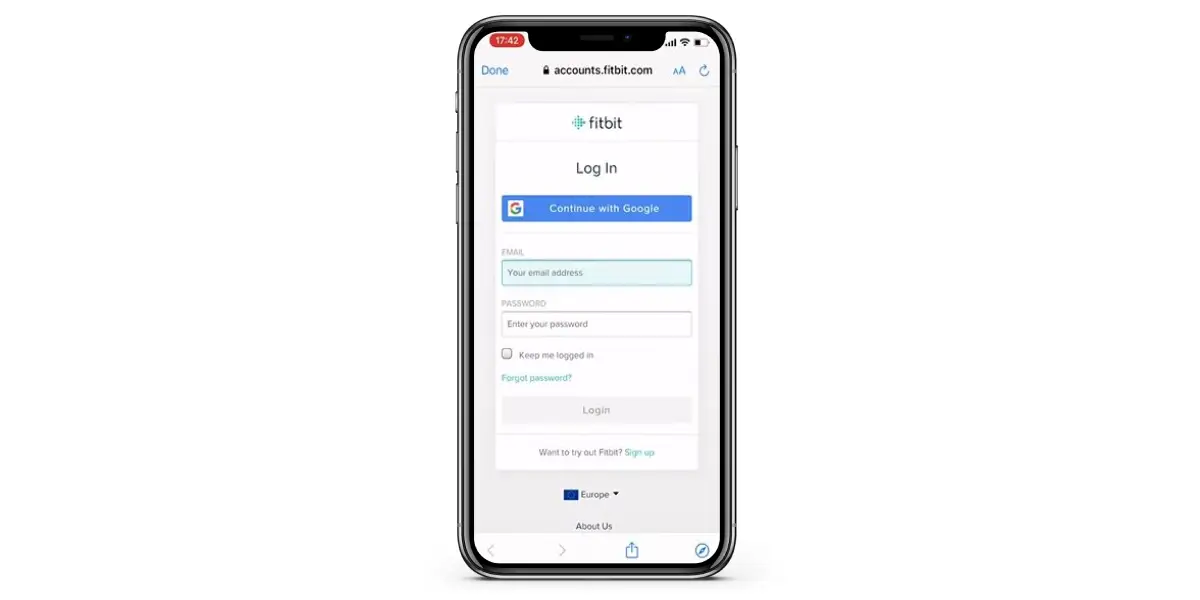 Once installation is complete, open the app. You'll notice a "Sync Now" option on the dashboard. Tap on it, and the Fitbit account login page will appear. Enter your login credential and sign in.
Step 3: Allow PowerSync to Access Data from Fitbit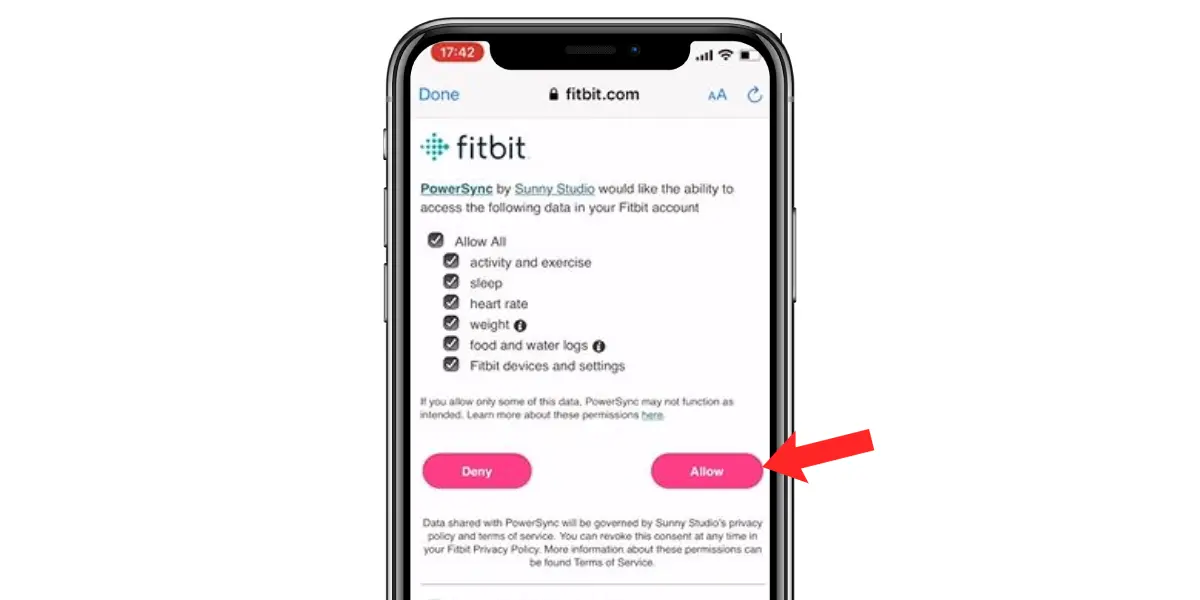 Next, you'll be asked to allow PowerSync to access data from your Fitbit account. Checkmark the following data fields you want PowerSync to access. Then, Tap "Allow."
Step 4: Allow PowerSync to Push Data to Apple Health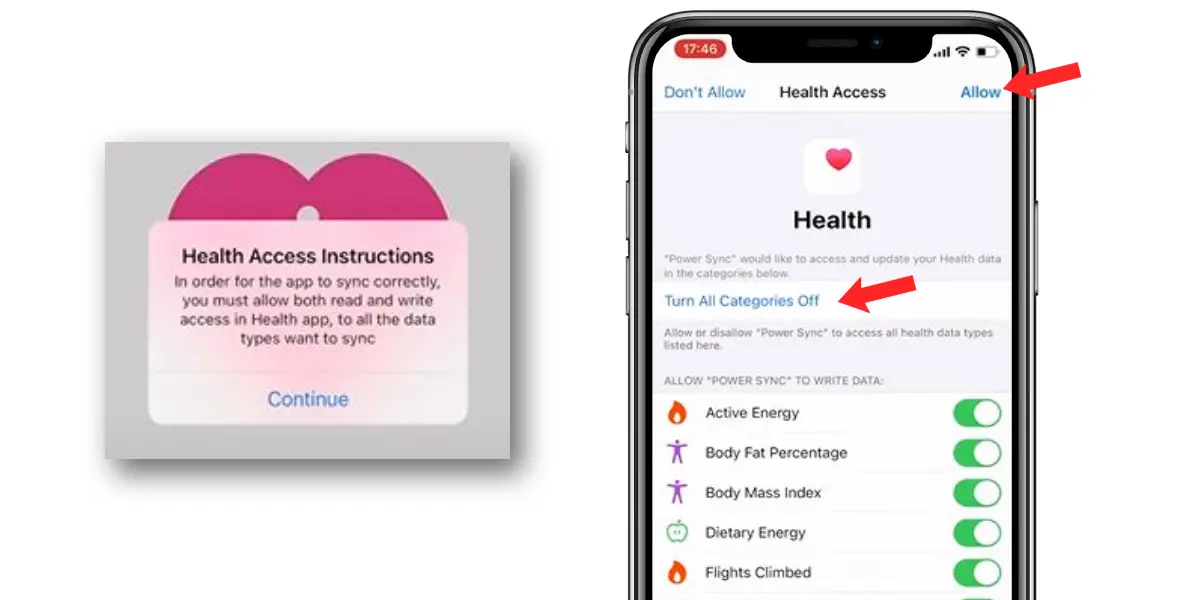 A dialog box pops up on your screen termed Health Access Instructions. Tap Continue.
On the next page, grant permissions to allow PowerSync to push your Fitbit data to Apple Health, Click on "Turn All Categories On" > Then, Allow.
Step 5: The Syncing Process Begins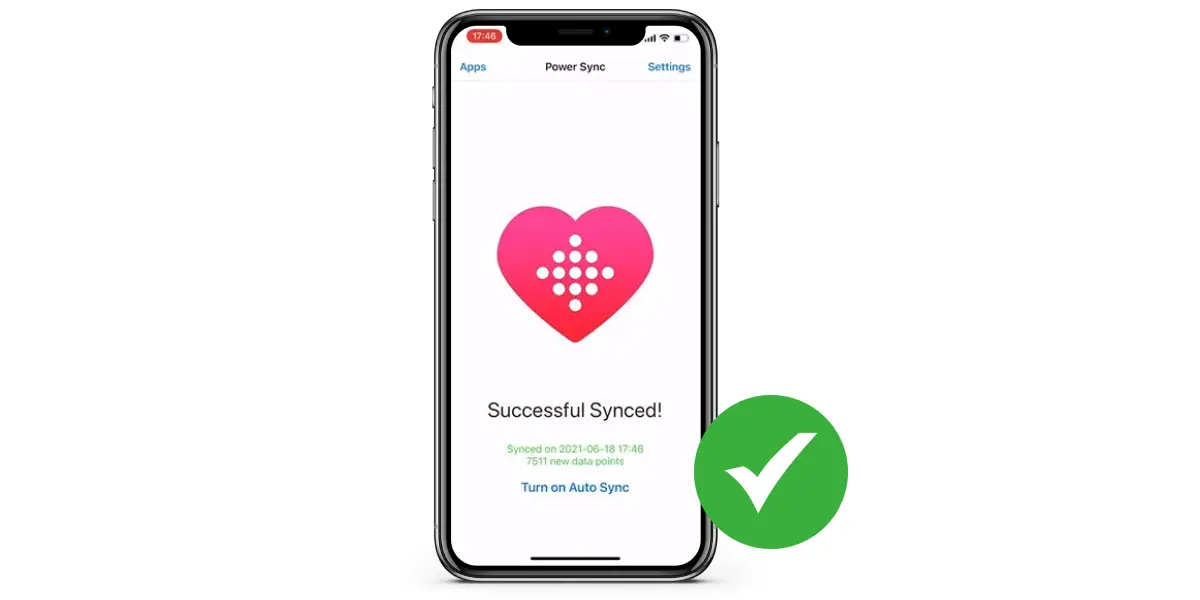 Well done, now the PowerSync app will start pulling all data from your Fitbit account and send it to the Apple Health app. You can keep a track of the progress bar to know when the process is complete.
On completion, visit your Apple Health app to check if the data fields are updated.
There Is One Issue, But Also A Solution
Well, the PowerSync app cannot overwrite the previous data in your Apple Health app; it only updates it by adding new data. This is not exactly what we want because the data in Apple Health is getting doubled, resulting in inaccurate data.
Thankfully, I have a small workaround for this problem. You can just revoke Apple Health access to motion tracking data. Here's how to do it: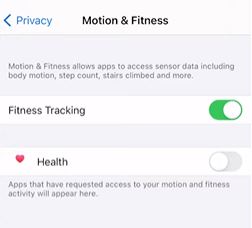 On your iPhone, Go to Settings > Privacy > Look for "Motion & Fitness" > Disable Apple Health.
The above trick will restrict Apple health from counting your steps and tracking any physical activity, allowing you to freely sync data from your Fitbit.
Could Apple and Fitbit Partner in the Future?
At this time, there are no plans from Apple and Fitbit to carry out a partnership. Because Apple is more focused on its products and services, they don't want to partner with other players in the same industry.
Apple's health strategy has been unclear as of late. It's all the more strange then, that they're not partnering with Fitbit in the same way that they partnered with others.
One possible explanation could be that Apple is waiting to launch its product.
I have heard some rumors going on about Apple working on a fitness-focused watch, which would make sense given their long track record of superlative design. However, the company is notoriously secretive about new products until they are ready for release.
Whatever the case may be, it does seem odd to refuse an opportunity like this one – especially considering how Fitbit has been working with other major players in this space, including Strava, Peloton, Google Fit, and more.
Must See | Official List of Apps Partnered With Fitbit
FAQs: Fitbit and Apple Integration
Can Fitbit App Work with Apple Watch?
You can't sync your Apple Watch directly to the Fitbit app. If you want to push your Apple Watch data to your Fitbit account, then you'll have to take the help of third-party apps like Strava or MyFitnessSync.
See Also | How to Connect the Fitbit App to Apple Watch
What Fitbit data Can Sync with Apple Health Using PowerSync?
The PowerSync app can sync data, including Heart Rate, Steps, Walking + Running Distance, Flights Climbed, Weight, Body Fat Percentage, Body Mass Index, Sleep Analysis (in bed and asleep time), Water In-take, and Dietary Calories.
Is It Worth Purchasing Power Sync Premium?
PowerSync premium plan offers an auto-sync feature that will sync all your Fitbit data to the Apple Health app on its own, so you will not have to manually sync every time you record activity on your Fitbit device. If you want a hassle-free experience, then investing in a premium plan is worth your money.
Read More On Fitbit