As you may already know, Noom is one of the most popular apps to help people lose weight by setting goals and tracking their progress. What makes it stand out is its personalized coaching, meal plans, and a community of like-minded people to help you stay motivated.
Furthermore, Noom can be combined with a fitness tracker, which is a bonus for fitness tracker users. And if you're a Fitbit user, you're more than lucky.
The good news is Fitbit can be paired with the Noom app to sync steps.
Despite knowing that Noom works with Fitbit, some users are still unable to connect their Fitbit devices to the Noom app. They may be unaware of the right steps involved.
In this guide, you'll know the right steps involved in connecting your Fitbit with the Noom app and also troubleshoot issues if occurs.
Let's Dive In!
Does Noom Work with Fitbit?
The straightforward answer is YES. Noom has partnered with Fitbit, so you can easily connect Noom to your Fitbit tracker and sync steps.
Want to know how this works? Firstly, Using the Noom app you need to connect your Noom account to the Fitbit app. Once connected, Noom will start importing your step data (recorded using the Fitbit tracker) from the Fitbit app and use them to keep track of your fitness.
Likewise, other similar trackers, including Apple, Garmin, Misfit, Polar, and Withings – have partnered with Noom, encouraging their users to adopt healthy lifestyles.
See Also | List of Noom Compatible Fitness Trackers (6 Popular Brands)
How to Connect Noom with Fitbit? (Stepwise)
Step 1: Open Noom App & Locate Settings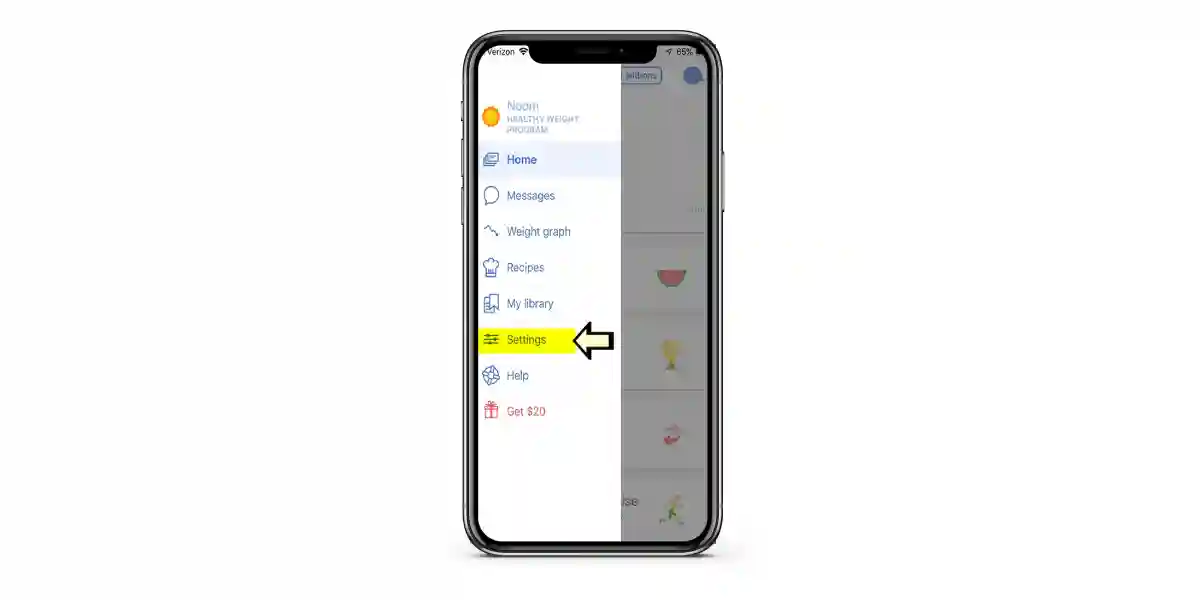 To begin, you need to locate the Settings option on the Noom app. Open the Noom app, and tap on the three bars in the left corner. From the list, select Settings.
Step 2: Connect Noom to Fitbit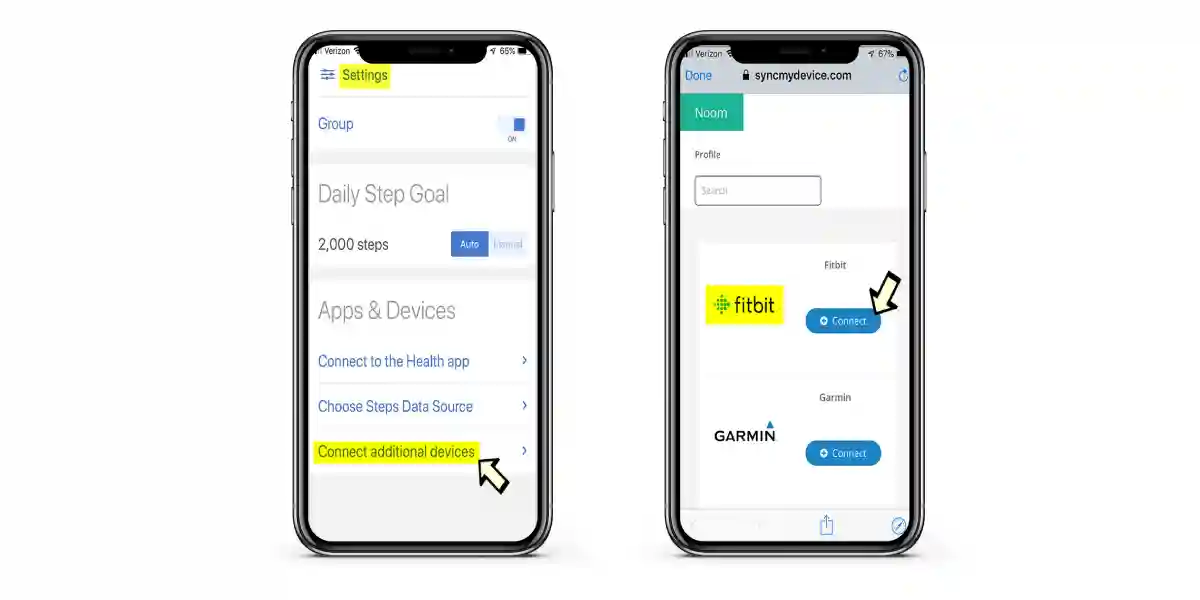 On the settings page, you'll see a section called Apps & Devices. Under Apps & Devices, choose Connect Additional Devices. This will bring you a list of apps and devices you can connect to Noom.
Select Fitbit from the list. And tap "Connect."
Step 3: Enable Permissions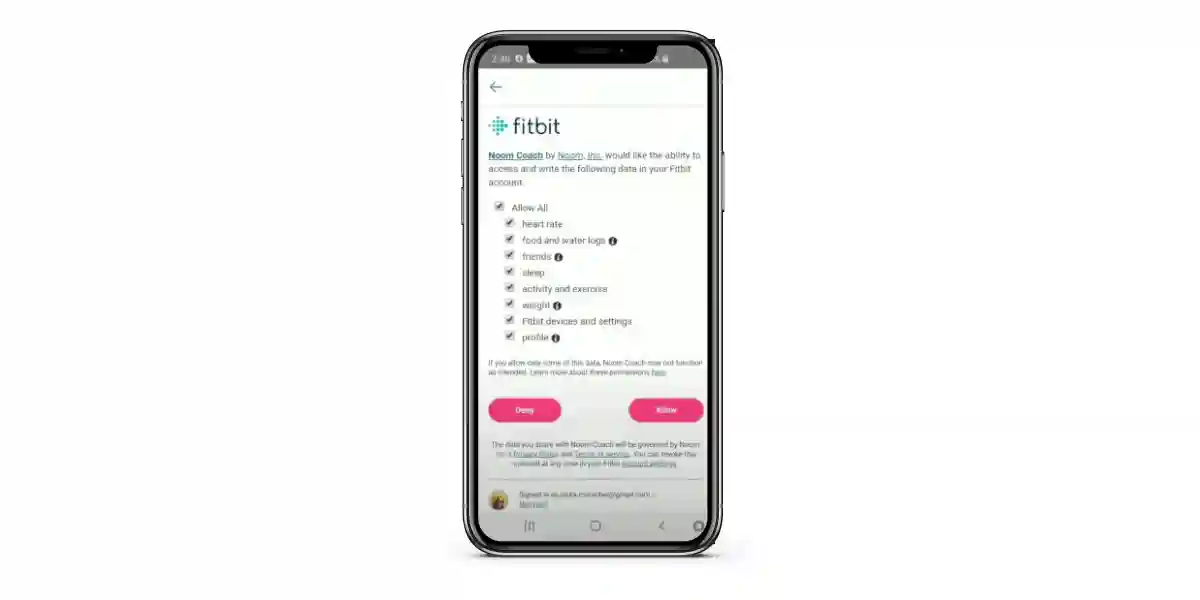 Next, you'll be prompted to grant permissions so that Noom can access the required data from Fitbit. Select the data fields you want to sync from Fitbit to Noom. Then, tap Allow.
Step 4: Choose Steps Data Source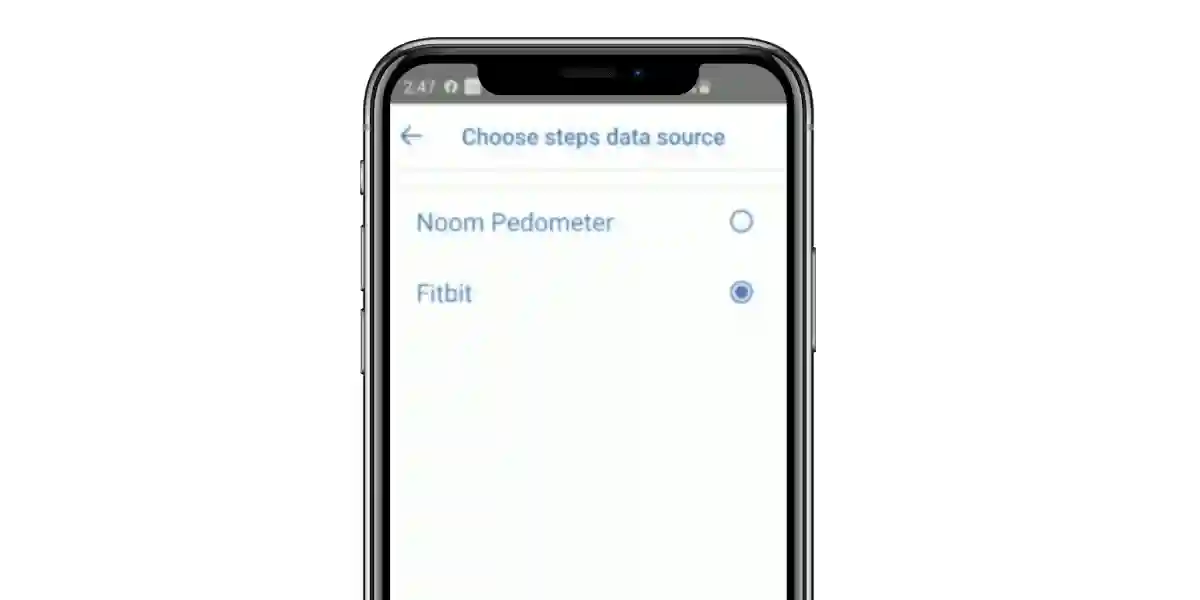 By default, Noom uses an in-built pedometer to record your steps. You need to change the default to Fitbit. It's simple! Again under Apps & Devices section, you'll find an option called Choose Steps Data Source.
Tap on it and change the default to Fitbit.
Step 5: It's Done! Start Syncing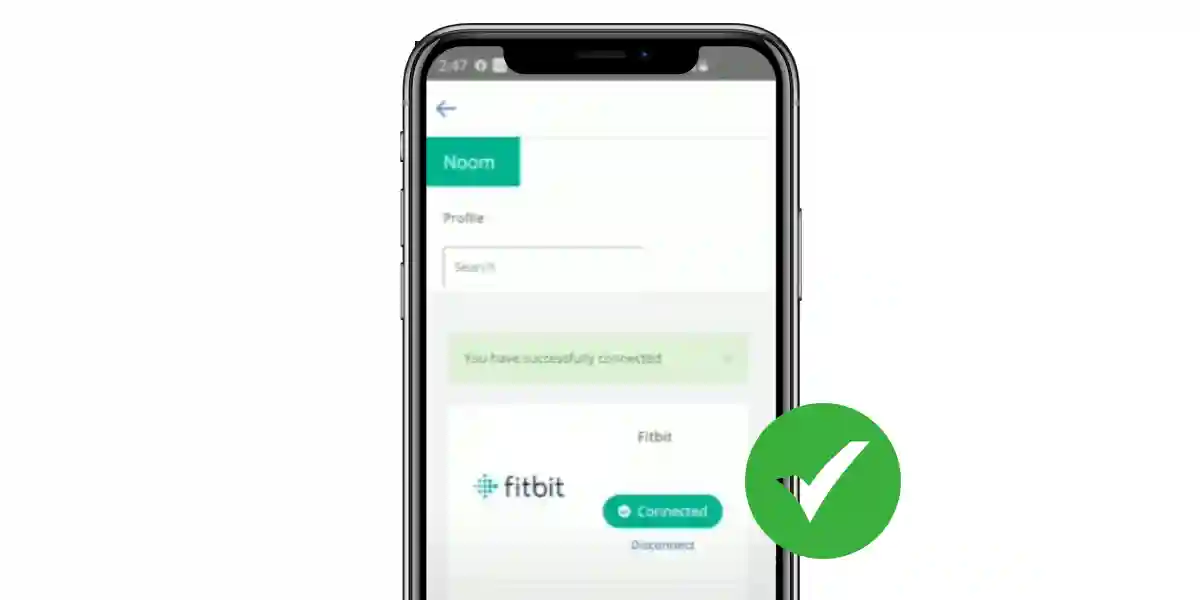 Well Done! Now you've successfully connected your Fitbit to the Noom app.
Once you're successfully connected, Noom will automatically pull step data from your Fitbit account. In some cases, the data sometimes gets delayed for several hours because of the busy servers.
In such a scenario, the only thing you can do is to wait. Usually, it gets back within one or two hours.
Tips to Fix Noom Not Syncing with Fitbit
Ensure Fitbit Device Is Paired with Fitbit App
The Noom app generally pulls data from your Fitbit account. To achieve this, ensure that your Fitbit account is properly paired with your Fitbit device for uninterrupted syncing. When you connect your Fitbit device, you can transfer (or sync) data between your device and your Fitbit account.
This is important because for NOOM to pull data from your Fitbit account, it needs the device data to be present in your Fitbit account. Here's how to set up your Fitbit device with the Fitbit app:
Install the Fitbit app on your Android or iOS smartphone.
Open the app, and tap Join Fitbit (only if you have not signed up yet).
Log in if you already have an account.
From the dashboard, tap on the Profile icon present in the top left corner.
Tap Set Up a Device. Then, follow the on-screen instruction to set up your Fitbit device.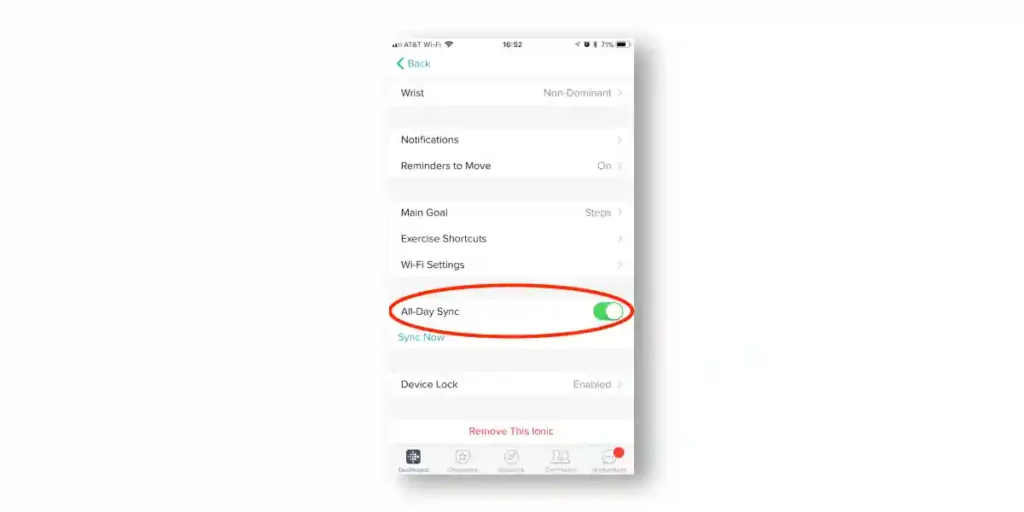 Once the device is set up successfully, make sure that you have enabled the All Day Sync option.
Disconnect & Re-Connect
Still didn't work? Try disconnecting Fitbit and Noom, and then pair it again. In some cases, Noom can not sync with Fitbit due to a glitch during the pairing process. Thankfully, these glitches can easily be fixed by simply disconnecting and reconnecting the apps.
Here's how to disconnect Fitbit from the Noom app:
Open Noom, and tap on three bars present in the left corner.
Go to Settings > Apps & Devices > Connect Additional Devices.
Tap on the Disconnect option near the Fitbit logo.
Then, open the Fitbit app, and tap on the profile icon.
Scroll down and tap Manage Data > Manage 3rd Party Apps.
Look for Noom, and tap "Revoke Access."
That'll completely remove your Fitbit and Noom integration. Now, you can follow the above "how-to" guide to re-connect the Noom app with your Fitbit account.
Contact Noom Support
In case your steps are still not shown in Noom, Noom recommends that you contact them. They will help you sync your steps from Fitbit to the Noom app. You only need to tell them how many steps your Fitbit account and Noom account show.
Best Fitbit for Noom – Get It Today!
Fitbit Versa Series
The most purchased Fitbit, the Versa series is one of the most popular fitness trackers you can get for the Noom Health app. Its lineup has three models, including Versa, Versa 2, and Versa 3. Also, the lineup includes a lite edition, which is quite affordable if you're planning your first smartwatch.
The Fitbit Versa Series can track all essential information necessary to lose weight and helps you stay healthy throughout your weight loss journey. I recommend getting the Versa 3 if you're looking for a fully-featured smartwatch. Otherwise, the Versa Lite is an affordable option.
Fitbit Charge Series
Fitbit Charge is a lot cheaper than Fitbit Versa, and in some cases, it might be the better option for a few reasons. If you have a small wrist, its design is best for you. While the Charge is smaller, the battery life of the Charge series is better than that of the Versa.
You'll normally get to see 4 days of battery life with the Versa series, while the Charge series gets you a battery backup of a week on a single charge. That looks promising if you travel a lot.
It has six lineups in total, including Charge, Charge HR, Charge 2, Charge 3, Charge 4, and Charge 5.
At the moment, Fitbit Charge 5 is increasingly popular among Fitbit users since it includes several features typically reserved for Fitbit's more expensive For example, an ECG heart rate monitor, which is one of the more advanced features.
FAQs on Fitbit and Noom Integration
How often does Noom sync with Fitbit?
Noom syncs with Fitbit a couple of times in an hour. However, the initial sync usually takes a few hours to process, so wait a while if it's your first time syncing Noom & Fitbit.
Can Fitbit pull data from Noom?
Fitbit and Nooom exchange data one way. This means that Noom syncs and tracks step data from Fitbit, but Fitbit does not pull other data from Noom, including blood pressure, weight, glucose, etc.
Is Noom better than Fitbit App?
Noom is better than the Fitbit app in its own way. Because it offers more features, such as personalized coaching, meal plans, and community support to help you reach your goals faster than Fitbit does.
Read Similar Posts