For whatever reason, you forgot your Galaxy watch's password or pin and didn't note it anywhere, the point is now you're locked out, Right? Exactly, I found myself in that situation a few weeks ago.
I know, you must be suffering and surfing the web to discover a way to unlock it. You might have searched every YouTube channel for it, or asked your friends, but couldn't find the answer. And now, this is another blog post that you're reading just in the hope that you might get something out of here.
I'll get right to the point: Once you forget your Galaxy Watch pin, you cannot recover it. Because Galaxy Watches don't have a "PIN recovery feature" that allows you to recover your PIN.
However, there's Good News! Read the entire post for a comprehensive explanation of how to recover a forgotten Galaxy Watch PIN. Let's Dive In!
Can you Recover Galaxy Watch's Forgotten PIN?
Sadly, You cannot recover your pin after you have forgotten it. The Samsung Galaxy Watch models don't have the PIN or Password recovery feature. The device has been designed, keeping the customer's privacy in mind, but it holds the disadvantage of lack of recovery of the pin.
The only way is to 'Factory Reset'
Performing a factory reset on your Galaxy Watch sets your watch to factory settings by removing all your existing data on the watch. Here are some of the disadvantages of factory reset:
Your watch will be wiped of all data.
All installed apps and their data will be deleted.
You will also lose all system preferences and settings.
Since there is no choice left, performing a factory reset can only help you get back into your watch.
How to Recover Samsung Galaxy Watch Forgotten Pin? (Factory Reset Method)
Step 1: Power Off your Galaxy Watch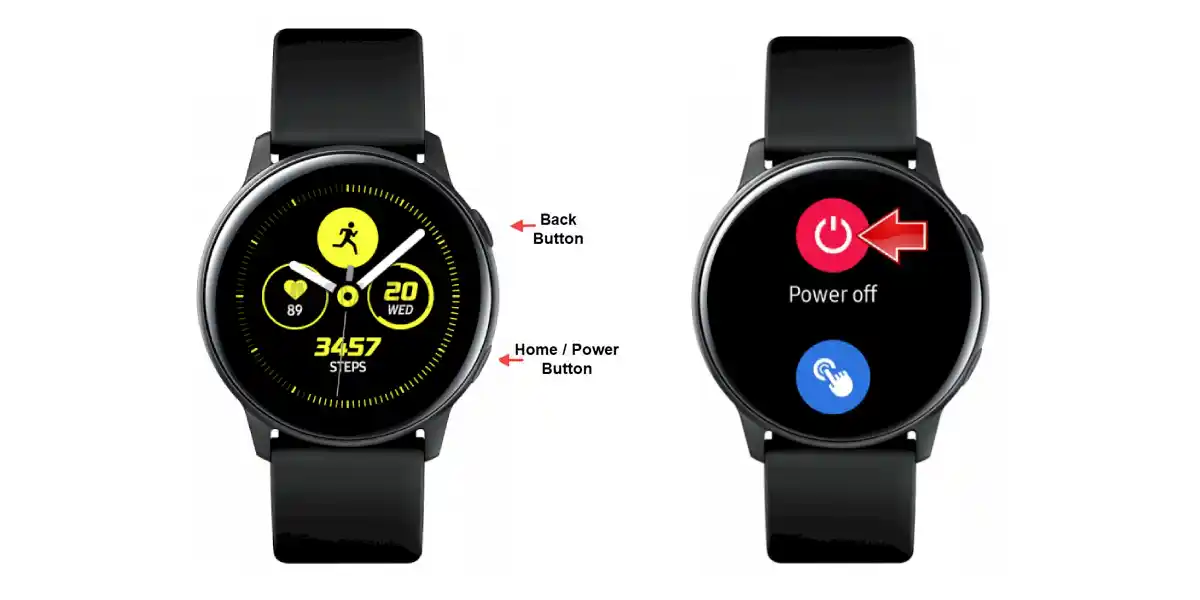 To begin, you'll first need to power off your Galaxy Watch. Press the Home button until the options menu shows up. Tap Power Off from the options screen. Make sure that the device is completely powered off.
Step 2: Select Recovery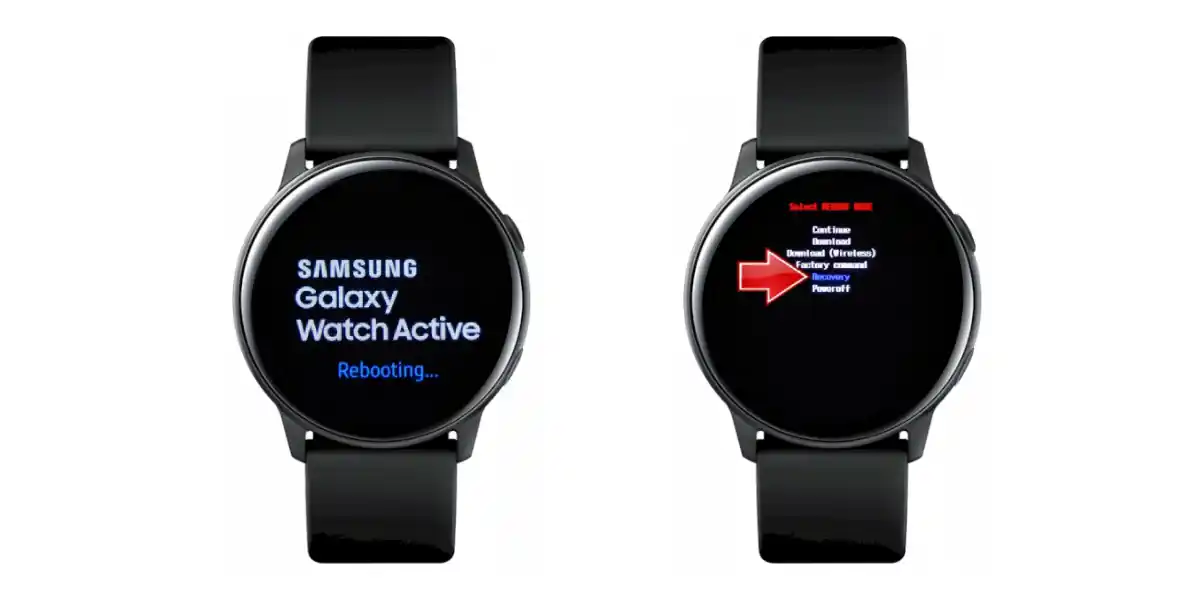 Once your watch is in off condition, Press the power button again until the "Rebooting…" label is flashed on the bottom of the screen (as shown in the step image.)
While it's rebooting, press the power button 3 times to enter SELECT REBOOT MODE. In this mode, you'll get a menu of 5-6 options. Press the Home Key to navigate over the menu and choose Recovery.
Step 3: Wait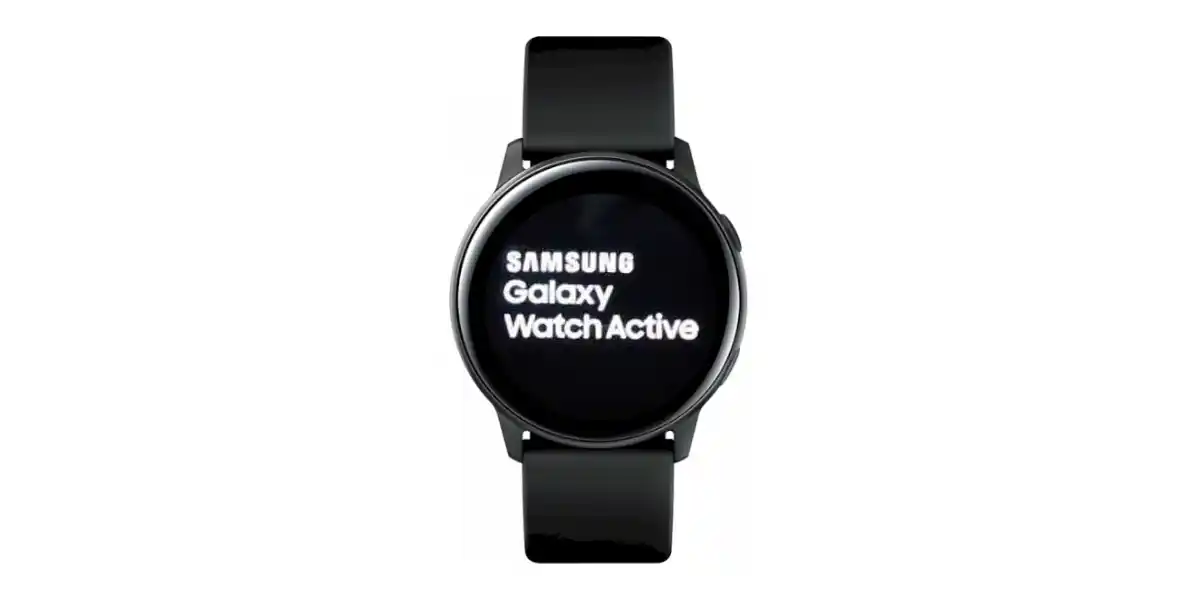 After you have selected the recovery option, your watch is now preparing for a factory reset, so wait patiently till the process gets done.
Step 4: Resetting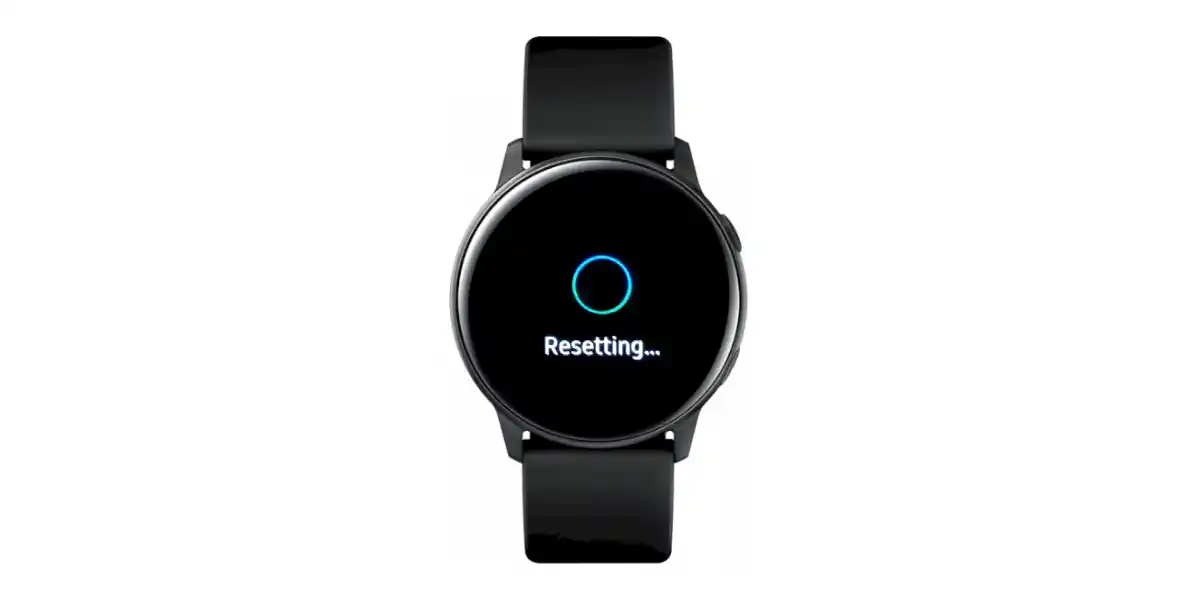 Next, a "Resetting" label will flash on the screen, which means now your device is returning to its factory settings. Wait until this step is completed. This process includes removing and erasing all your existing data.
It gets time taking sometimes so don't press any button or play around while the process is going on.
Step 5: Fresh Unlock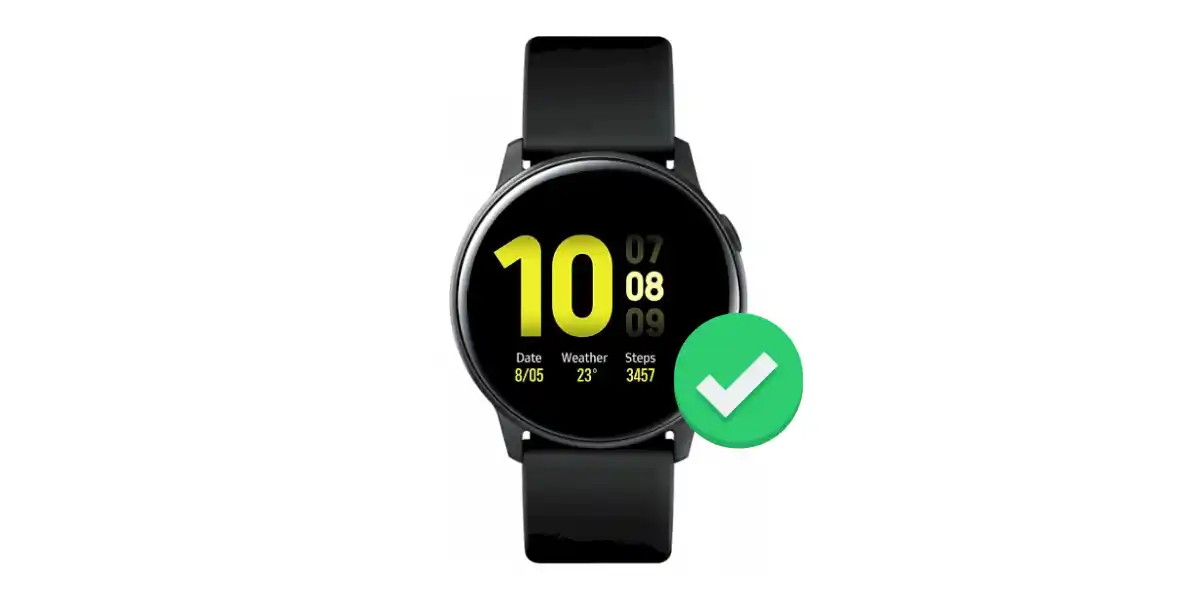 After you wait for a while, the process is done. Your Samsung Galaxy Watch is successfully reset. The device will restart itself again and this time everything is new. No password and no data.
Finally, pair your watch with your smartphone and follow the same old procedure to set it up again. After you complete the set-up, you'll be now back on your device. Well Done!
A Few Additional Tips to Remember
Get Your Backup Ready
It is advised to have a backup of all your data and stuff in place. This will help you recover your data easily even after being deleted from the device. Thankfully, Samsung allows Galaxy Watch users to backup settings data and other App settings so that you can restore them later.
Here's how to backup data stored on your Galaxy Watch:
Open the Galaxy Wearable App.
Go to Settings > Tap About Watch > Select Back Up & Restore > Then, tap Backup Settings.
On this page, enable the toggle of items you want to back up. Then, tap BACK UP NOW.
All data will be saved in Samsung Cloud, so you can restore them later.
Note: Galaxy Watch Music and Images will not be backed up.
Note Down Your PIN
If you struggle memorizing PINs and passwords, make sure you note down your password anywhere in your notes or mobile phone. This will save you from following such procedures.
---
Read More On Galaxy Watch