Are you on a journey to lose or gain some weight? Do you wish to track your calorie intake for this reason or any other health reasons? Great! Because MyFitnessPal can be your fitness partner in this journey.
Syncing your Fitbit with MyFitnessPal is a great way to track your calorie intake and calorie burn accurately. But do you doubt if your Fitbit would work with MyFitnessPal? Let us tackle this query for you.
Does Fitbit Work With MyFitnessPal?
Of course, it does! Compared to the Fitbit app, MyFitnessPal has a more wide selection and a more in-depth focus on diet monitoring. So when you connect the two, you get a better understanding of how both your diet and your calorie burn can impact your overall health.
It is easy to link your Fitbit account from MyFitnessPal's website, as well as the MyFitnessPal Android and iOS app. Let's see how this is done.
How to Sync Fitbit with MyFitnessPal? (Two Methods)
Method 1 – Sync Fitbit with MyFitnessPal via App
Before you start, first, download and install both the Fitbit app and the MyFitnessPal app to your mobile device if you plan to connect via the apps, and then log into your accounts on both apps.
Follow the below procedures to do so: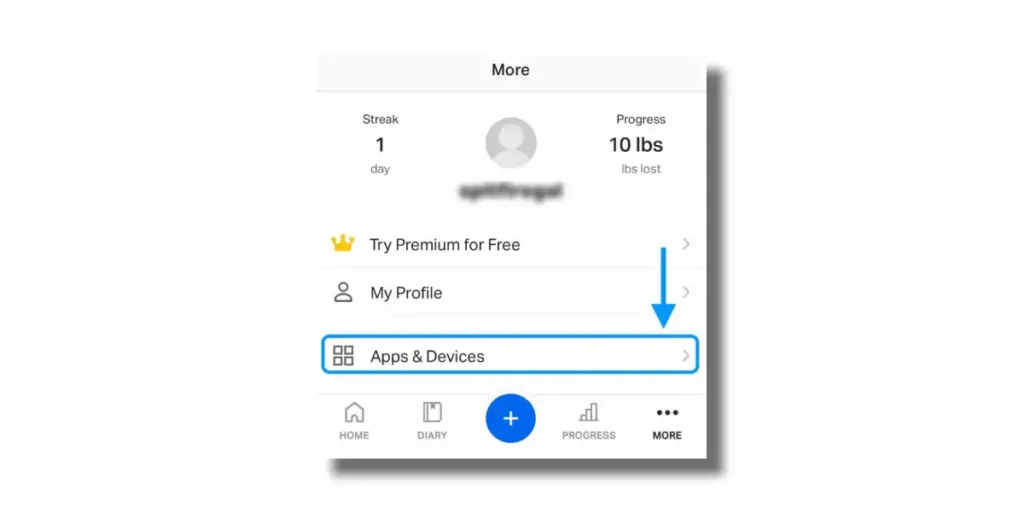 Step 1: Open MyFitnessPal App on your device. Tap on the Menu option in the upper-left corner for Android. For iOS users, tap on More located at the bottom. Choose Apps & Devices.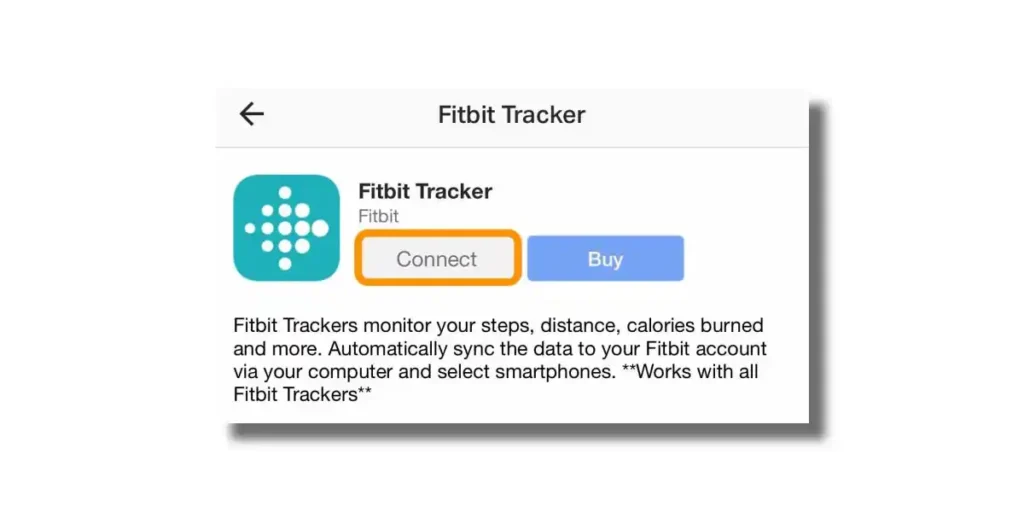 Step 2: From the list of All Apps, scroll down and choose Fitbit Tracker. Tap Connect.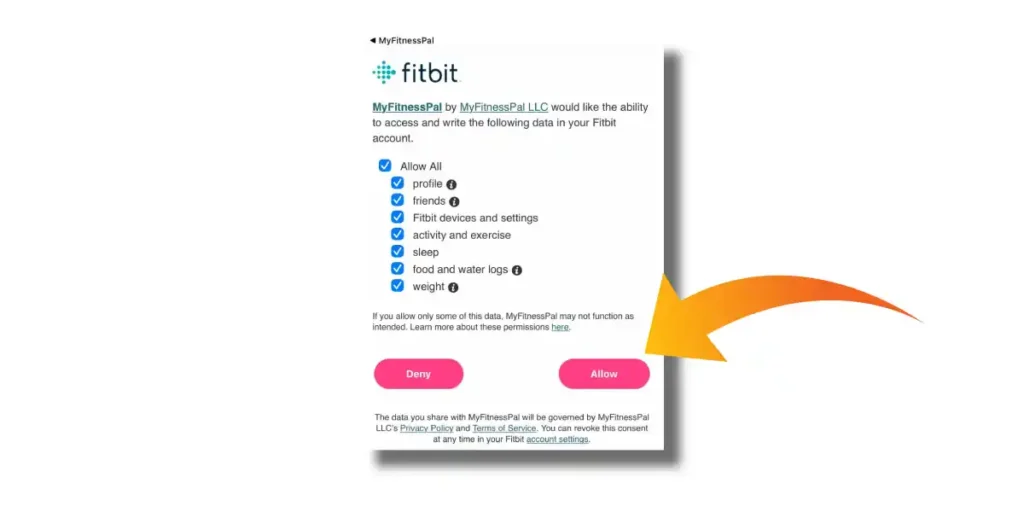 Step 3: Once you select this, a screen pops up to sign in to your MyFitnessPal account and then your Fitbit account. For Fitbit, select Allow All to allow MyFitnessPal to access all your data or pick and choose what data you wish to share. Then tap, Allow.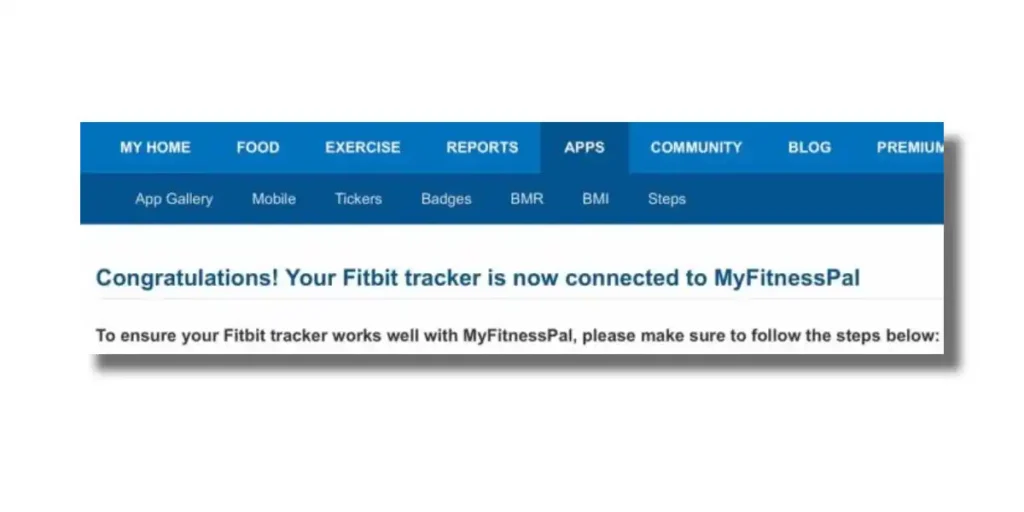 Step 4: Once the connection is successful, it'll redirect you to the confirmation page, quoting "Congratulations! Your Fitbit tracker is now connected to MyFitnessPal"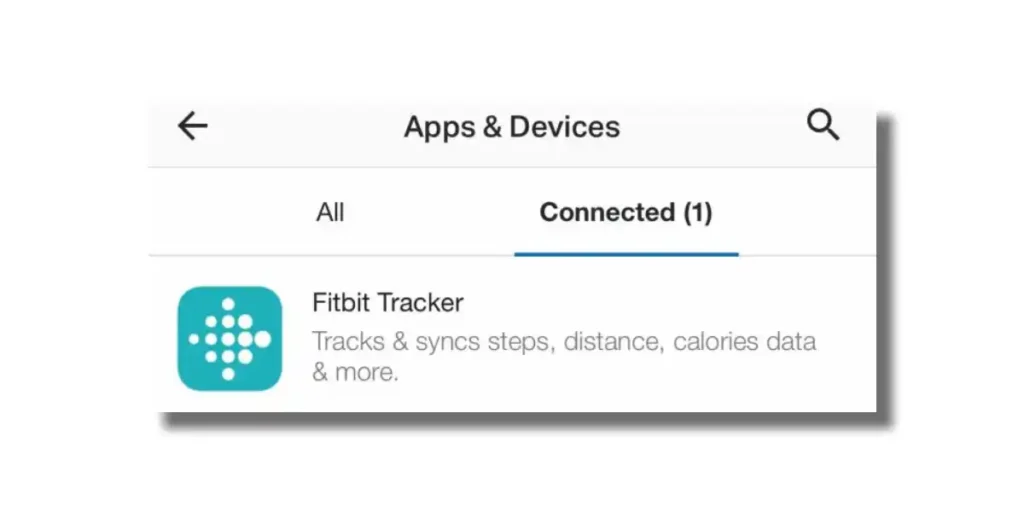 Step 5: Return to MyFitnessPal and confirm that Fitbit Tracker is now listed under Connected apps.
Method 2 – Sync Fitbit with MyFitnessPal via Web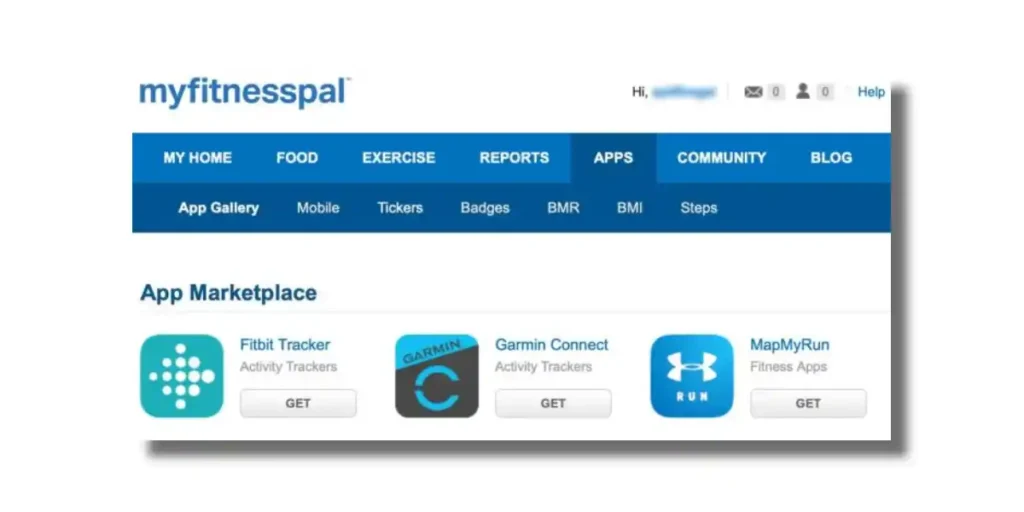 Step 1: First, go to MyFitnessPal's website and log in. In the top menu, click Apps. Scrolling down to the category App Marketplace, locate Fitbit Tracker. And tap the Get button.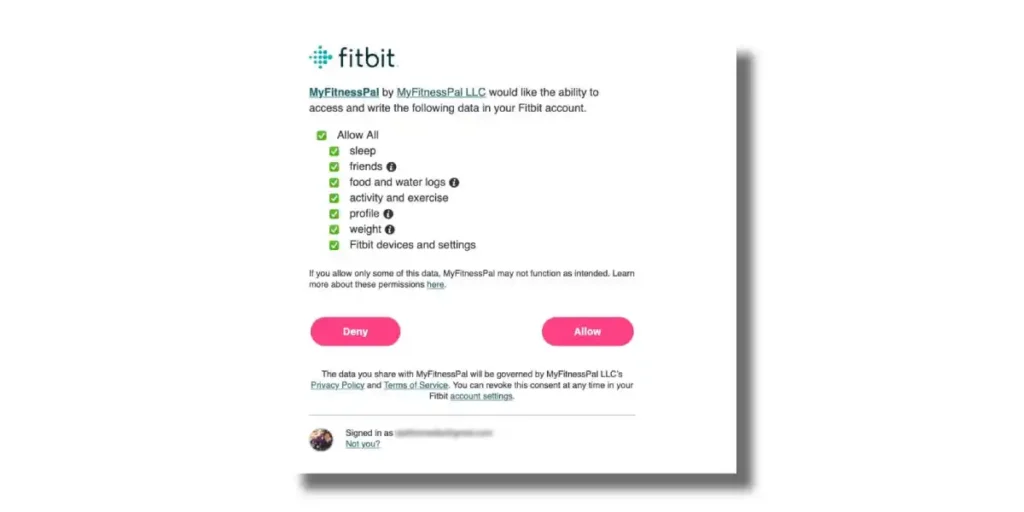 Step 2: Then, it'll ask you to Log In. Log in to your Fitbit account. For allowing MyFitnessPal to access all your data, tap Allow All on the permission page.
You can also choose what data you wish to share. Then tap, Allow. If you want to choose your data, I recommend that you allow access to Fitbit devices and settings, exercise, activity, and sleep.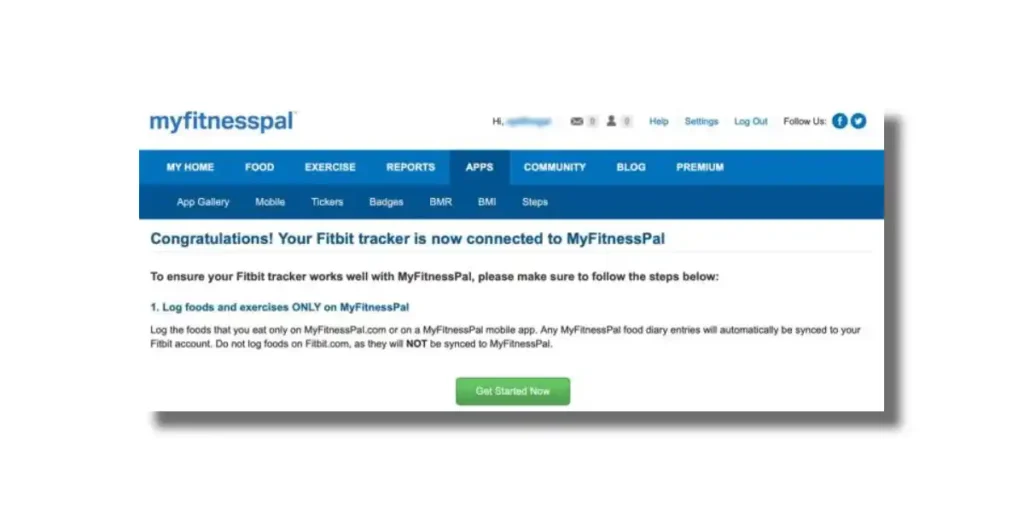 Step 3: After the successful connection, you will see a confirmation that your Fitbit tracker is now synced (or connected) to MyFitnessPal. Scroll down, and click the Get Started Now button.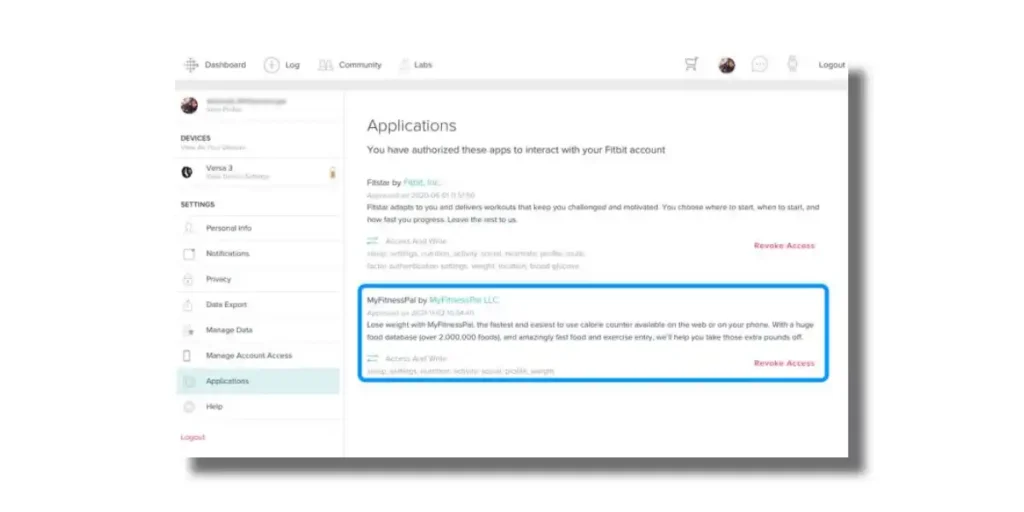 Step 4: Once successful, Visit Fitbit's site and log in. Then, Go to Settings > Applications. From here, you can confirm that Fitbit Tracker is now listed in the right sidebar under the Applications section.
Now that you have learned how to sync Fitbit with MyFitnessPal, let's verify if the sync was successful or not.
How to Verify Fitbit and MyFitnessPal Synced Successfully?
Every time your Fitbit device is synced with the Fitbit app, Fitbit shares and sends that data to MyFitnessPal. And this data shared by Fitbit is used by MFP to update your remaining calories throughout the day.
To check whether Fitbit and MyFitnessPal synced successfully, try doing this:
While comparing your Fitbit app's Today tab information to the MFP's Daily Summary, or Calories Remaining summary, check if the listed steps are the same or not. Ideally, both data should be the same.
If the information does not match, it suggests that Fitbit hasn't successfully synced with MyFitnessPal. In this case, open the Fitbit app and sync, then wait 15 minutes or so for the MFP sync to go through.
This should solve the sync issue. If the problem persists, don't worry! I'll brief you with some tips to fix it.
Tips to Fix Fitbit Not Syncing with MyFitnessPal
Usually, MyFitnessPal syncs data within 15 minutes of activity, but due to some technical issues, the immediate sync between the two apps may be prevented.
Occasionally, there might be backlogs of Fitbit data sync requests. Due to this, your data may not be shown correctly during the day.
So you should check your MFP data at the end of the day. Usually, by the evenings, those Fitbit sync backlog issues are worked out!
Suppose you've waited until evening or the next day, and your data is still not syncing, try to sync MFP with your Fitbit manually by following these steps:
Sync your Fitbit with the Fitbit app. Then wait until the Today tab is updated with your latest data. Then, under device's settings, manually sync your device inside the Fitbit app by tapping Sync Now.
Manually, try adding a cardio exercise to your MyFitnessPal diary, such as walking for two minutes (you can delete the entry later).
In about 15 minutes, this should force a sync with your Fitbit.
Now, with a clear grasp of how to connect, sync, and use Fitbit with MyFitnessPal, this is your chance to reach your goals to become the best version of yourself. With Fitbit and MyFitnessPal, take your fitness journey to the next level and lead a happy and healthy life.
---
Read More On Fitbit