If you are someone who keeps wondering about your sleep habits, then Fitbit is a great option for you.
You can rely on all other Fitbit trackers, except the Fitbit Zip, to monitor your sleep patterns, and to detect how much time you spend awake, restless, or asleep.
However, sometimes you may find that these devices are not tracking your sleep properly or are giving out inconsistent and inaccurate data. Before we get into why your Fitbit is not tracking sleep and tips to fix this issue, let's understand first how Fitbit records your sleep.
Let's Dive In!
Read Similar Posts
Here's How Fitbit Normally Records Your Sleep?
Fitbit uses your body movements to detect whether you are sleeping or not. When your body is resting without significant movement for at least an hour, it recognizes that you are sleeping.
Once your body is in sleep condition, your Fitbit starts gathering data regarding the quality of your sleep. After passing the first few hours (less than 3 hours), your sleep is categorized into three categories:
When this 3-hour threshold is passed, it starts recording the different types, or stages of your sleep including light, deep, and REM (rapid-eye movement).
Fitbit then uses those sleep stages to calculate a sleep score.
Why Is Your Fitbit Not Tracking Sleep Data?
Now that you know how Fitbit records your sleep, here are a few reasons why it won't track your sleep data.
Not the Right Fitbit?
While using Fitbit to track your sleep, you should know that not all Fitbit's devices support sleep stages or track sleep. Before deciding that your Fitbit is not tracking sleep, make sure that you have the following models of Fitbit that allow sleep monitoring and sleep statistics:
Fitbit Inspire HR / 2
Fitbit Ionic
Fitbit Versa Series
Fitbit Sense
Fitbit Charge 4/5
A Nap Won't Work
Fitbit will only record and analyze the sleep data when you have slept for more than one hour. Take note that if you just had a short nap and expect Fitbit to record that data for you, it won't work.
Unclean Sensor
You might likely be wearing your Fitbit device all day and night long. The only time you take it off might be while charging it.
Due to this, the charging pains and the sensors may get covered with some sweat (that contains salt), dead skin, dirt cells, and oily residues such as skin lotions that may interfere with the sensor's readings.
Low Battery
If your Fitbit is not properly charged it is most likely to malfunction during the night. Just like checking your alarm, it is advisable to check the charge of your Fitbit before you go to sleep.
Fitbit's Sleep Sensitivity Mode
Some Fitbits have two modes for tracking sleep; normal and sensitive modes. While sleeping, if you are moving a lot, the sensitive mode may make it look like you aren't sleeping at all.
For light sleepers, normal mode is better. Hence, not choosing the right mode could also be a reason why your Fitbit is not tracking your sleep properly.
8 Tips to Fix Fitbit Not Tracking Sleep Data
When you find that your Fitbit is not tracking your sleep properly or is giving out inaccurate sleep data even when you have the right sleep tracking device; just try out these simple methods to fix the issue immediately.
Sync your Fitbit to the app
You must sync your Fitbit as soon as you wake up to see your sleep statistics in the Fitbit app. So if you're missing information regarding your previous night's sleep (or even a couple of night's data), make sure that your Fitbit is synced with the app before you conclude that something is wrong.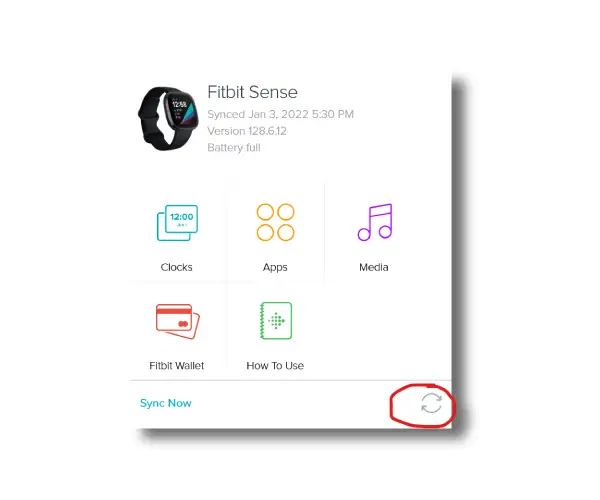 It may not be! To sync the Fitbit manually, just tap the 'Sync Now button' in the Fitbit app's device menu.
Clean the Sensors
Most of the time, cleaning your Fitbit can solve the issue since it removes any dirt, oil, or other grime that may keep your Fitbit sensors from gathering relevant data.
Make sure that you are only using fresh water and a soap-free cleanser (like Cetaphil) while cleaning your Fitbit. Soap may leave a residue that often results in worse performance!
Wear your Fitbit in a Different Position
Rather than the outside, try wearing your Fitbit on your non-dominant hand and the inside of your wrist.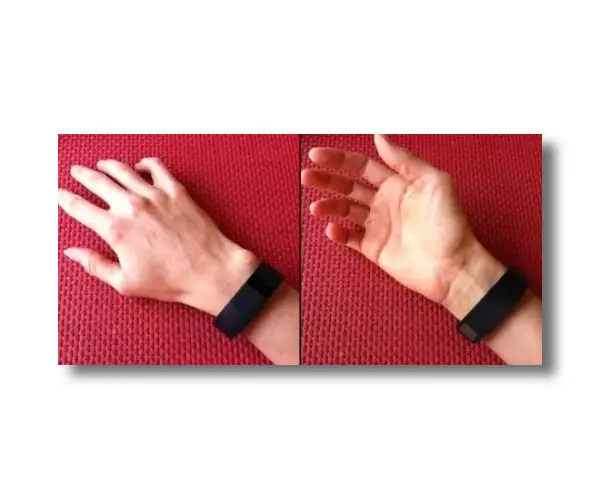 Some people report that while they wore their Fitbit above the wrist (at least an inch above the wrist bone–that's about 2 fingers above the wrist bone) solved their sleep tracking problem. For accurate results, always wear it in a snug (but not tight!) position while sleeping, regardless of your Fitbit position.
Keep Check on the Battery Level
Before going to sleep, make sure that your Fitbit is sufficiently charged. When the battery is critically low, your wearable may switch off sleep tracking during the night to preserve its battery.
This may result in giving out inaccurate sleep data. If you are short of time, charge your Fitbit for at least 20-30 minutes before you are off to bed–this should provide enough battery to last through the night.
Choose the Right Sleep Sensitivity Setting
You can see that in your Fitbit app, there is a sleep sensitivity setting. While the default option is the 'normal' setting (for light sleepers), it only counts significant movements, such as rolling over.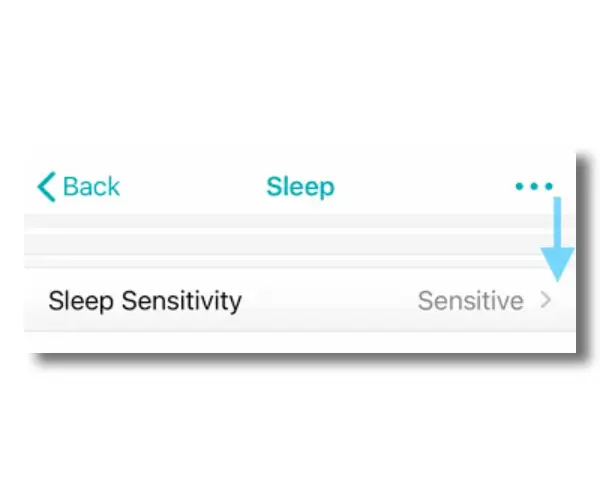 Choose the 'sensitive' setting if you want to analyze all your movements. It results in your device recording nearly all movements as time spent restless or awake.
Remove and Re-add Your Fitbit
You can set up your Fitbit as a new device in a few easy steps. Just go to the Account section that you can find at the top right corner of the Fitbit app. From there, select the option that says, "Set up a new device." And then, to set up your Fitbit as a new device, follow the on-screen instructions.
Restart Your Fitbit
By restarting your device, you can solve these types of Fitbit problems. For most newer model Fitbits, go to Settings > Shutdown (or About > Shutdown) > Yes.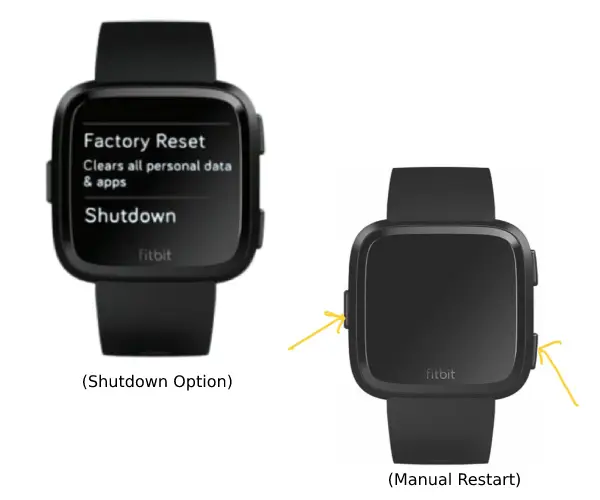 Manually restarting your watch will also help. For this, press and hold the button(s) for 10 seconds until you see the Fitbit logo on your Fitbit's screen, then release the button(s).
Factory Reset
If none of these options fix your Fitbit's sleep tracking issue, as a final approach, you can try a factory reset. This wipes all the data stored in your device and returns your Fitbit to its factory settings. Doing this will probably solve the issue and get your device back on track.
Must Read | Official Guide to Factory Reset Fitbit
---
Read More On Fitbit